GRIFFIN, Ga. -- Charges have been dismissed against a retired fire chief who was arrested after he pulled a woman from a wrecked vehicle.
On Oct. 10, 2017, Rick Rickerson was driving on GA 109 in Meansville, Ga. when he saw a diver lose control of her car.
Rickerson jumped into action to help the woman.
"My training pretty much kicked in as soon as I witnessed the wreck," he recalled. "You go into the mode of firefighter when you see this happen."
Georgia State Patrol trooper, Sgt. Rodney Jeter, arrived on the scene in an unmarked SUV and ordered Rickerson to move his vehicle.
"And I looked over at him and I said, 'I'm not leaving this patient,'" Rickerson said.
According to Rickerson, there were no emergency medical personnel on the scene yet.
"There [were] no first responders. So, I was the only one on the scene," he recalled.
But, according to the Georgia Department of Public Safety incident report filled out by Jeter, Rickerson was no longer rendering aid to Buchanan when he approached him about his truck.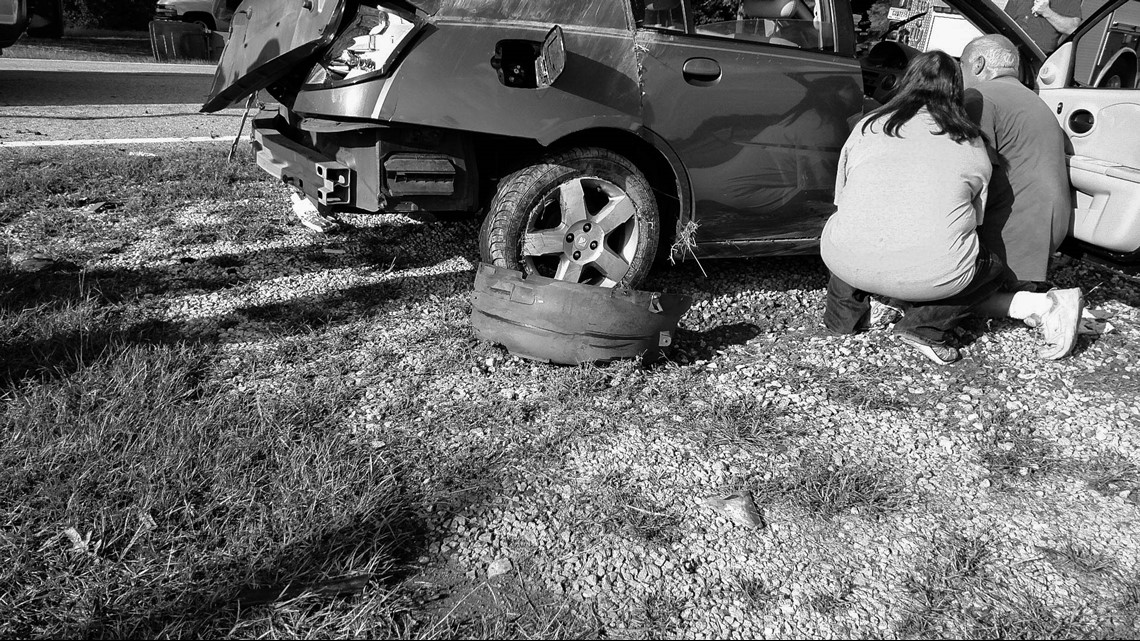 "Rickerson was standing behind two others that were kneeling down beside the vehicle. There were three people that were standing immediately around the vehicle," Jeter wrote in his report.
Jeter, according to the report, walked over to the accident scene, and identified himself as a Sergeant with the Georgia State Patrol. He explained that he didn't want his vehicle in the way of emergency vehicles coming to the scene.
"[Rickerson] stated, 'I don't care who you are. You can take me to jail, but I'm not moving my vehicle or leaving this patient right now.'"
Rickerson was arrested and taken away to the Pike County Jail in Zebulon, Ga., where he was booked on an obstruction of a law enforcement officer charge.
On Thursday, days after the story aired on 11Alive's The Late Feed and spread across social media, Pike County District Attorney Benjamin Coker announced that all charges against Rickerson were being dropped.
"After thoroughly investigating the case, viewing videotape dash-cam evidence and interviewing witnesses on the scene, the State cannot secure a conviction for this offense," Coker wrote. "Therefore, this case will be dismissed int he interest of Justice."
In the district attorney's report, Coker writes that "given the pre-trial publicity this case has already received, a fair and impartial jury would be unascertainable and a successful prosecution for the offense of obstruction of an officer would likewise be impossilble."
He goes on to write, "Tensions, emotions and adrenalin often run high when presented with events such as those presented on October 10, 2017. Cpl. Jeter, Mr. RIckerson and all involved parties were dealing with a situation where a person's life was on the line. These emotions escalated on the part of both Mr, Rickerson and Corporal Jeter to the point where Mr. Rickerson was arrested. However, given the totality of the facts and circumstances and viewing the evidence as a whole, the State cannot prevail in a prosecution of Mr. Rickerson for the offense of obstruction of an officer."