DALLAS — Mary-Catherine Hallmark remembers where she was and what she was doing the first time she felt the pain.
She was taking a standardized test in elementary school.
"It hit within a matter of 15 minutes and next thing I know I was in the hospital, and they had to do an emergency surgery," she said.
She was 10 years old back then.
And she's battled the excruciating pain of more than a dozen kidney stones in the last eight years.
"It literally turned into almost every six months I was in the hospital with some sort of something with my kidney," she said.
According to Mary-Catherine's mom, who's also endured kidney stones, it's an inherited problem among women in their family.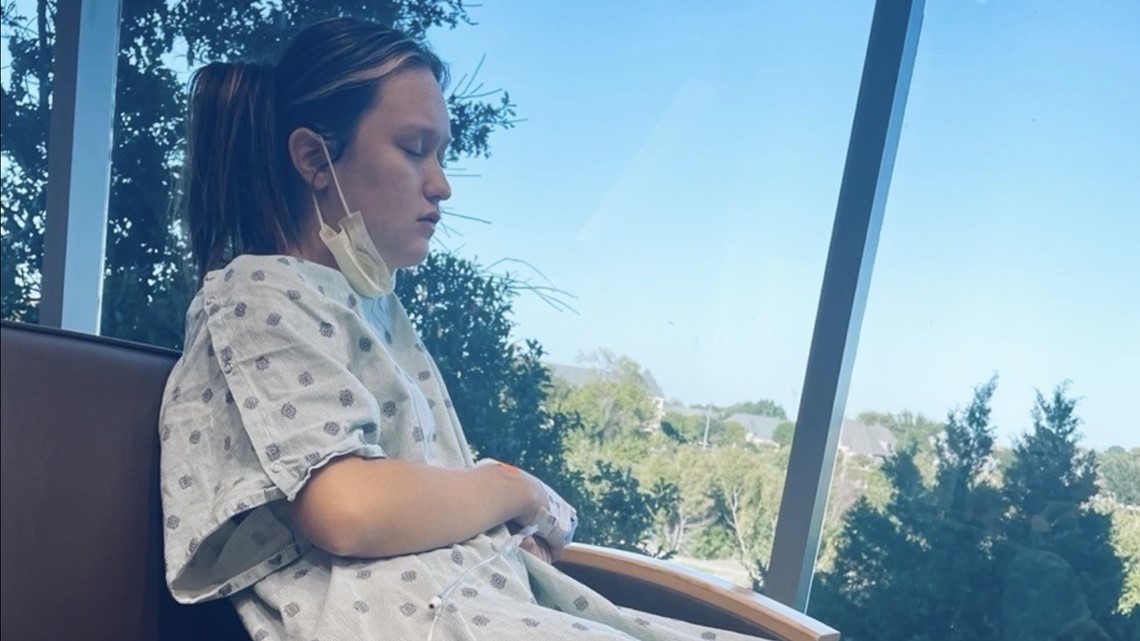 Mary-Catherine is the fifth generation who's suffered through them.
"Honestly, it takes a huge quality of life away, because like right now I'm in college and I don't have time to worry about being in the hospital all the time," said Mary-Catherine.
The Hallmarks live in Oklahoma but consider Children's Health in Dallas their second home.
"Oh, she's my best friend," she says of Dr. Irina Stanasel, pediatric urologist at Children's Health and assistant professor of pediatric urology at UT Southwestern.
According to Stanasel, the lifetime chance for anyone to develop a kidney stone is 11 percent.
And it's particularly spiking in Texas, she said.
Texas is part of what doctors call the "Stone Belt," which almost forms a line across the southernmost tips of the country – it stretches west from lower California to the southern tips of Arizona and New Mexico and includes all of Texas, the south, and the southeast.
North and South Carolina are considered the eastern tip.
"It's real. It is real," Stanasel said of the Stone Belt. "In these states where the temperature is higher, we definitely see more kidney stones."
While it's difficult to pinpoint an exact cause for the increase in young people, Stanasel said experts speculate hydration and diet are key.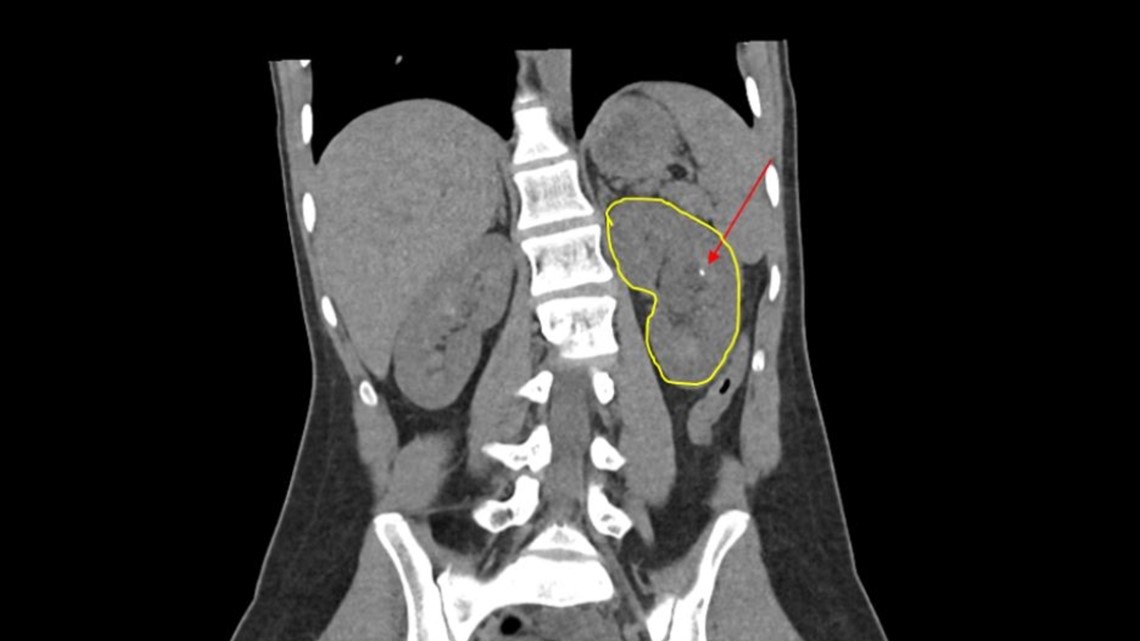 "The most important thing to do is to stay hydrated," she said. "It's just an issue especially in Texas. This summer has been terrible, and we definitely see more kidney stones in the summertime."
Lowering salt intake is also important, but that is difficult in a nation where processed food and fast foods are so common.
"I don't want them to feel limited like they can never have a piece of pizza or not be able to enjoy their life," Stanasel said of patients who repeatedly battle stones. "But we want to be able to lower risk. So, if you want to have a piece of pizza, we tell them about making sure to drink water with it and to eat fruits and vegetables with it."
Some people are mistaken that too much calcium in the diet can cause stones, but that's not true, Stanasel said.
Mary-Catherine can now detect something might be happening in her kidneys in the earliest stages.
It's hard to describe, she said, but called it a weird sensation in her bladder and when she urinates.
"It's itchy," she said. "And that's when I start knowing."
When it's just the itchy feeling, she knows to be on watch.
It can take days, weeks, or even months before the intense pain begins.
And once it does – it's indescribable.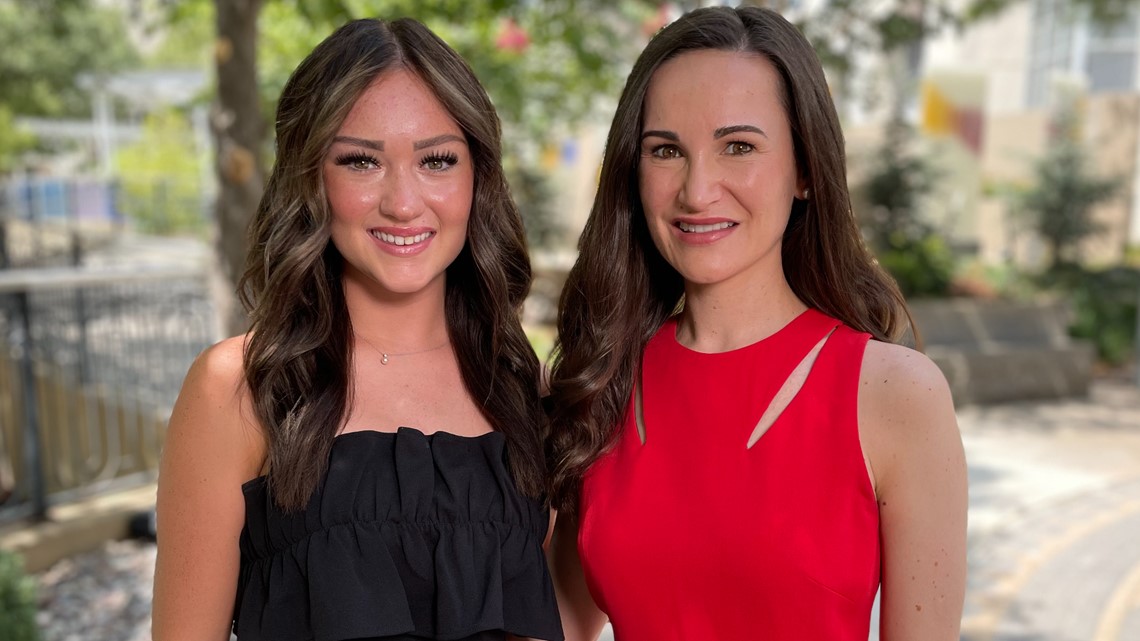 "Anytime I come in and I'm having a kidney stone, they're like, rate it 1 to 10," she said. "It's not even on the pain scale. There's no scale for kidney stone pain. Absolutely none."
Stanasel said symptoms can vary from child to child – some don't feel much pain at all.
But parents should be aware that side pain, nausea, or painful urination can be indicators of kidney stones.
Anyone, child or adult, who develops a fever while trying to pass a kidney stone – "that's an emergency," Stanasel said.
She called it the kind of emergency for which she'd tell you she'll meet you at the ER even if it was 2 a.m.
Mary-Catherine is now in her freshman year of college with her heart set on medical school because of everything she's gone through.
"It hurts me and that makes me want to heal people," she said.