FORT WORTH, Texas — Sara Tucker's fight with COVID-19 was difficult. But it was also difficult to get advice and even more difficult to get a test.
When the 33-year-old Fort Worth woman went to a walk-in clinic in her hometown, she said doctors told her she had all the symptoms of the coronavirus.
But, she said, "At that time, and still as far as I understand, there was such a shortage of tests that they weren't allowed to test me."
A 31-year-old Fort Worth woman, who was another of Tarrant County's first confirmed cases, shared a similar story.
The woman, who asked that her identity be concealed, said her primary care doctor told her it was "not likely" she had the virus because "the probability of a healthier young person being exposed was next to nothing considering DFW had few confirmed cases at the time."
Like Tucker, the woman was told to isolate herself and treat the symptoms.
But, things got worse for both of them, and they ended up in different emergency rooms on different days.
ER doctors performed a flu test on the 31-year-old, which she said came back negative. She said a chest x-ray showed nothing.
Eventually, she said they performed what the hospital told her was one of their first tests on someone that didn't fall within CDC guidelines.
It was positive. She had COVID-19.
The Tarrant County Health Department, a public facility, was the only lab that had testing capabilities when the coronavirus began showing up in the county.
Federal guidelines required them to conserve the tests and only test the severely ill, said Tarrant County Health Department Director Vinny Taneja.
"We had strict criteria for who could get a test," he said.
Only people who were critically ill and had traveled to a place that had shown infections, or people who knew they had been exposed to a confirmed case were able to be tested, he said.
Slowly, that expanded to people who didn't fit those categories but showed symptoms and had other sicknesses – like flu or strep throat – ruled out.
Tucker said she did everything she could to avoid going to an ER.
"We called 211, the coronavirus hotline, but it was a Sunday, so we were just getting voicemails and dead ends," she said.
Eventually, she did go to the ER, but she fitted into no category and was still not administered a test, despite having a chest x-ray that showed she'd developed pneumonia.
She contacted her health insurance company, which sent her to The Neighborhood Health Clinic in north Dallas, where she tested positive.
61, symptoms, no test
Cami McCraw's condition hasn't gotten better.
Despite having key symptoms for COVID-19, the 61-year-old's family tells WFAA that the KKGM-1630 AM radio host was recently denied a test by Tarrant County Public Health.
Daughter Alyssa McCraw said her mother started feeling sick after a scheduled appointment with her rheumatologist last Wednesday.
Five hours later, she was in the ER.
"She thought she had the flu," McCraw said. "So they tested for it and strep."
But when those tests came back negative, McCraw's mother was sent home.
McCraw said her mother slept all day Thursday, and that she was back in the same ER Friday morning when her symptoms worsened.
"My mom had a fever of 104, she was shaking, had pneumonia, and she has underlying health conditions," McCraw said. "She stayed in the hospital for six days."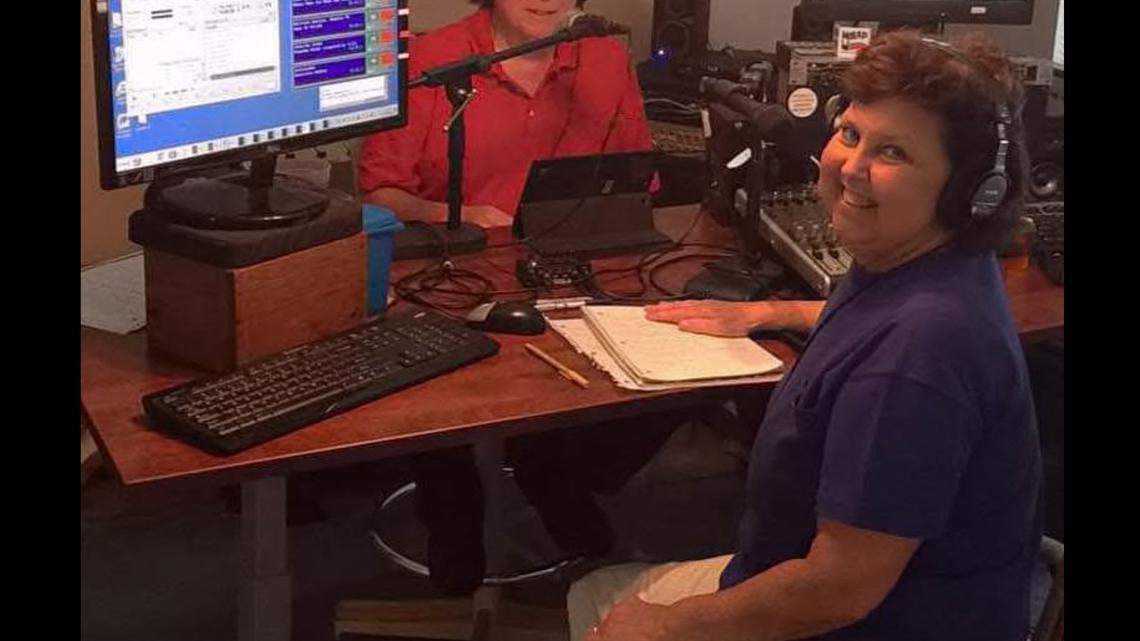 When symptoms evolved into aches, chills, and difficulty breathing McCraw said that doctors considered giving a test for COVID-19 after a blood panel didn't reveal specifically reveal what was wrong.
But, the request was denied by Tarrant County Public Health per McCraw.
"They said that the test was denied because her symptoms were not severe enough," McCraw said. "My mom is the target demographic of who is most susceptible to this and they wouldn't allow a test."
McCraw, her mother, and father were sent home and told to self-quarantine anyway.
"The infectious disease doctor couldn't explain it as anything else, and told us to just treat it as COVID-19," McCraw said.
The daughter just wants to know for sure for peace of mind and to inform the locations her mother visited before she got sick.
"I can't call other businesses or places she's visited without sounding like a fool," McCraw said. "Yeah, we think she has it. That has no credibility."
For McCraw, she's now in isolation praying that her mother gets better. As of Day 9, she still has a fever and gets tired easily.
"All we can do is keep going, it sounds contrite but it's really all we can do."
"We need to expand testing."
Tarrant County announced Friday that its coronavirus hotline, which Tucker couldn't get through to on a weekend, is now being manned 24 hours a day, seven days a week. That number is 817-248-6299.
Taneja said because private labs are now beginning to come online to process tests administered by doctors, there is greater flexibility for patients.
He's now telling hospitals and doctors across the county, "If you feel your patient has COVID-19 symptoms, ask for a test through your lab."
Don't use the Tarrant County Health Department lab, he's telling them.
It still has to use strict CDC guidelines about who can get a test. But the private labs don't.
There's been such high demand at the clinic where Tucker was tested that they ran out of testing kits Friday, said owner Dr. Martin McElya.
"It's an evolving situation," he said. "The CDC guidelines are changing rapidly."
He added, "We need to expand the testing. We need to expand to find out what people have it so we can stop it dead on its tracks."
"I'm glad I was able to get tested so that people know it's here and probably more widespread than we think, even still," she said.
More on WFAA: