Updated with additional details at 6:05 p.m.
A Farmers Branch police officer was indicted on a murder charge after he shot and killed the driver of a truck that was reported stolen out of Irving.
The shooting took place in Dallas, and the family of Juan "Johnny" Moreno questioned why Farmers Branch police were in Dallas and following Moreno.
The officer, 43-year-old Michael Damien Dunn, was booked into Seagoville Jail and bonded out, a source confirmed to WFAA.
He has been with the Farmers Branch Police Department for nearly 13 years.
The Dallas County grand jury decision comes two weeks after the shooting.
District Attorney John Creuzot said he has promised to present to the grand jury shootings by police as soon as possible.
"The intent was to prevent these cases from lingering in the system for six months or longer," Creuzot said in a written statement. "This restores confidence in the community that the system can work quickly, fairly and efficiently."
Activist Carlos Quintanilla said he hopes the latest indictment of a police officer sends the message to other cops that they will be held accountable for their actions.
"This sends a clear message to police officers when they pull out their gun they have to think twice about shooting," said Quintanilla, who has been speaking for the family.
Officers were monitoring a reportedly stolen pickup truck on June 12 at a northwest Dallas shopping center. When an officer approached the truck, the driver, later identified as 35-year-old Moreno, began to drive away.

Dunn fired at the truck, striking Moreno. Moreno was taken to Parkland Hospital, where he was pronounced dead.
Surveillance video shows Dunn get out of his car when the truck begins to pull out of a parking spot. As the truck makes a wide turn around the officer, he fires into the driver-side of the vehicle, which then crashes into nearby parked cars.
The other two people inside the truck were uninjured and taken into custody for questioning.
Farmers Branch police Chief David Hale said officers know they are being recorded on a daily basis.
But he said footage of the shooting isn't the full story.
"I will warn videos do not tell the entire story," Hale said.
The chief said he was regularly updated on the investigation by the Dallas Police Department.
He said that though the indictment happened soon after the shooting, he believes the "criminal justice system can move quickly."
"At the end of the day, when we came into this profession, we all understood that the truth is paramount," Hale said. "We have to get to the truth, and that's what we want here. We want what is right to be done."
Juan Moreno, Johnny's father, said in the days after the shooting that police never contacted him to tell him his son had died. He learned of his son's death through a friend.
"I'm here not really knowing if he's dead," he said. "Up to this day, up to this hour, I have not received a call from the police, from the sheriff, nobody."
He said Thursday that he felt "justice was done."
And now he wants to know Dunn will no longer be a police officer.
"I just want him to be out of the police department because I don't think he deserves to be a policeman," Juan Moreno said.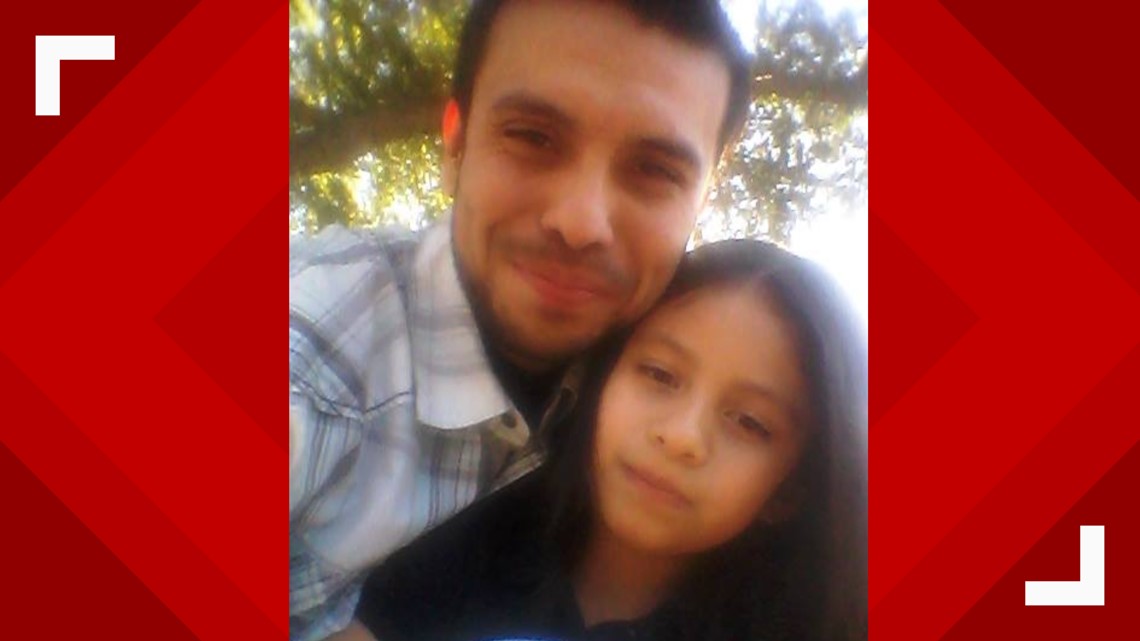 Quintanilla said Dunn's actions also represent a larger problem in Farmers Branch.
A former Farmers Branch officer was convicted of murder in the off-duty shooting of a teenager who was suspected of stealing seats from a vehicle.
Quintanilla said training needs to be improved in the department.
This is a developing story. Check back for new information. Download our free WFAA app to stay up-to-date on all news stories in the Dallas-Fort Worth area.