DALLAS — Two men who served 14 years in prison for a murder they didn't commit were declared innocent Friday in a Dallas County court after DNA evidence cleared them.
The Dallas County District Attorney's office filed a motion to declare 60-year-old Stanley Mozee and 56-year-old Dennis Lee Allen "actually innocent."
The motion clears the way for the men to be officially exonerated by the Texas Court of Criminal Appeals. Once exonerated, the men will be eligible to receive benefits from the state.
The men have waited for nearly five years to be declared innocent. They were released from prison in 2014 after it was found the prosecutor withheld evidence during the trial.
"My experience in prison for me was like being kidnapped. You know and held hostage," Allen said. "Today is like being released from hostage. The bonds have been broken."
Allen and Mozee join three dozen others who have been exonerated in Dallas County since 2001. Many of those wrongfully convicted have been cleared through DNA testing.
Mozee and Allen were convicted in 2000 in the death of Rev. Jesse Borns Jr.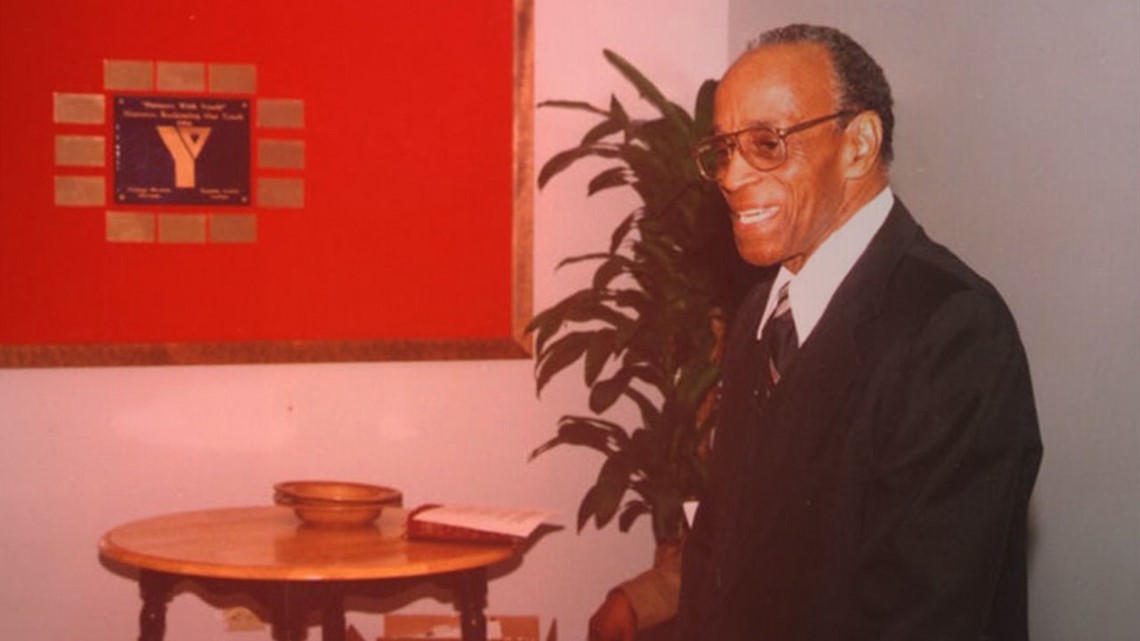 Borns was found stabbed 47 times in April 1999 in his leather goods shop on Martin Luther King Jr. Boulevard.
When Borns, 70, did not return home from work the night of April 6, 1999, his wife and a neighbor went to the shop. The door was unlocked, and Borns' body was on the floor, court records show.
Pagers had been stolen from the store, as well as Borns' wallet.
Within weeks, investigators homed in on Allen and then Mozee. Both men were convicted in 2000.
The Dallas County District Attorney's office and the Innocence Project of Texas continued investigating after the men were released from prison.
"Some wrongful convictions happen because of innocent mistakes because eye witnesses make a mistake in a lineup, identify the wrong person," said Innocence Project Senior Attorney Nina Morrison.
"This was a case where the eyewitnesses said from the beginning that it was not Dennis Allen and it was not Stanley Mozee and the jury never heard that information," she said.

Though Mozee and Allen were freed in 2014, their names were not cleared. They have remained convicted felons.
Dallas County District Attorney has dismissed the capital murder indictments against the men.
Former prosecutor Rick Jackson was called to testify in 2015 to explain why he withheld evidence that showed Mozee and Allen were innocent.
Jackson led jurors to believe that a police informant was testifying against Mozee and Allen out of the goodness of his heart.
"What are your expectations for testifying in this case?" court records show Jackson asking the informant during the trial.
"Nothing. Just to bring a closure to Mr. Borns' death. That's it," the informant responded.
But the Innocence Project of Texas later found a letter in the case files that showed the informant asked Jackson for a lighter sentence for a crime he was accused of.
Jackson testified in 2015 that he turned that letter over to the defense attorneys but said he should've presented it to jurors too.
The Court of Criminal Appeals found last year there was a Brady violation, meaning prosecutors didn't turn over all evidence to Mozee's and Allen's defense.
District Attorney John Creuzot is calling for investigators to turn over evidence quicker to prosecutors to prevent such violations.