DALLAS -- A hot shave and a home-cooked meal -- those are the simple things two men are looking forward to.
Dennis Lee Allen and Stanley Orson Mozee walked out of Dallas County Jail Tuesday after DNA evidence proved they were not behind a murder. The two were convicted of the 2000 stabbing death of a South Dallas pastor.
Both men always maintained their innocence. Non-profit Texas Innocence Project backed them up and pressed for their freedom. On Tuesday a judge granted it.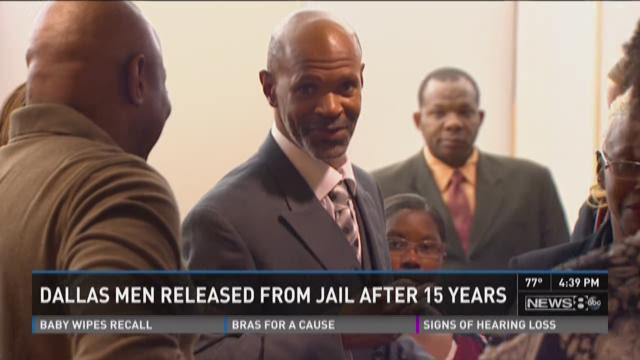 "Freedom to me is like being in Heaven. I know that may be hard for some people to understand. Heaven is supposed to be a place of blessings, a place of joy and happiness, and that is what I feel right now," Allen said.
Mozee was greeted by his adult daughter, who was a teenager at the time of his incarceration. He told News 8 that he never gave up hope because of his faith in God, and said that he knew the truth would see the light.
A Dallas County judge recommends that both of the men's cases be overturned. They will now go to a higher court in Austin, where exonerations are expected to be given.