MESQUITE, Texas — Someone at a Mesquite mall broke through a concrete wall in an abandoned Sears and then into a jewelry store, where they swiped around $2 million in jewelry, police said.
An employee arrived Saturday morning and discovered the theft, though police did not say what time they believe the break-in happened.
When officers arrived, they found that someone had broken into the old Sears store and breached a concrete wall between the Sears and the jewelry store, a police statement said.
Sheetrock was also "busted out to make entry to the jewelry store," police said.
Inside the store, "a large amount of jewelry" was stolen, valued at around an estimated $2 million, the store employee told police.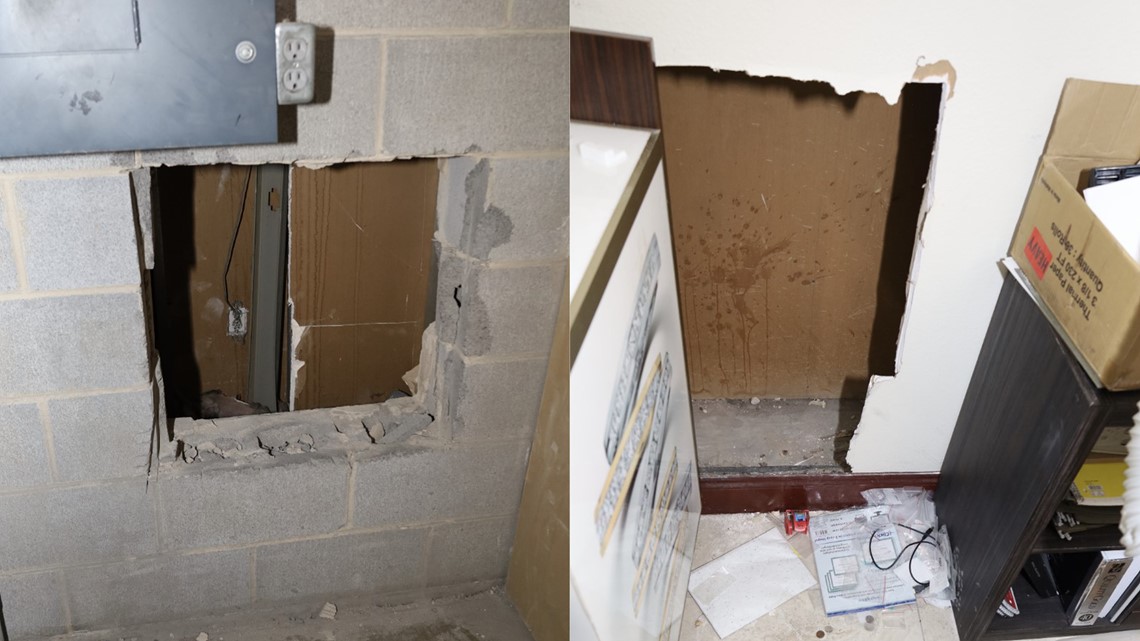 Police were still working with mall security to get any surveillance video from inside the mall.
No suspects have been identified, and it wasn't yet known if there was more than one person involved in the theft.
American Jewelers is located on the first floor of the Town East Mall and shares a wall with the old Sears space, on the northwest side of the mall.
Vikki Schmidt, the manager of a jewelry store in the mall, said she's now taking extra precautions.
"We put up all jewelry every night. It's locked in a safe," Schmidt said. "We have, of course, security systems, cameras, alarms."
Schmidt urged all jewelry store owners to step up protection at their stores.
"Motion detectors are really good. I suggest taking pictures of any inventory you have," she said.
The Sears at Town East Mall was the last remaining Sears store in North Texas before it shut down in 2021.