KELLER, Texas — Updated Monday after police say they seized a vehicle of interest.
A Keller family is calling for a driver to come forward after 58-year-old Feng Zhou was fatally hit on Saturday evening.
"We deserve justice," said Zhou's son Zachary.
The crash happened around 6 p.m. on the 1100 block of Johnson Road.
Zhou was walking east with his wife on the south side of the road when a driver in a grey SUV headed eastbound "veered off the road" and hit Zhou, police said.
He died from his injuries after being transported to a nearby hospital, according to police.
Police said Monday that they had seized a vehicle of interest in the incident, describing it as a grey Toyota SUV. Officers are still processing evidence and following up on leads from witnesses, officials said.
His youngest son, Zachary Zhou, described his dad as a quiet and kind Christian man. He said he loved his family, enjoyed fishing, and was a simple man of faith.
Feng Zhou immigrated from China to the United States to provide for his family. His son said he will always be grateful that his father showed love through his generous actions.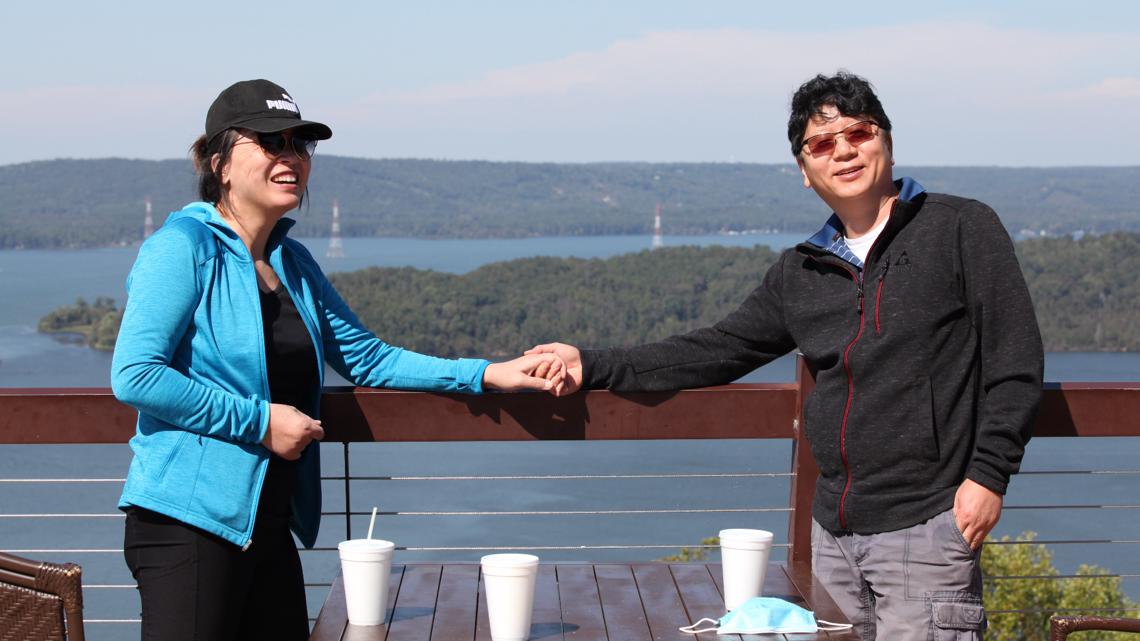 Zachary was in Minnesota when he video-called his father, unconscious at the hospital, to say goodbye one last time. He said his father would have forgiven the person who killed him, and that his mother already has.
"When I was in Minnesota hundreds of miles away from my dad in a hospital, just wishing I could hold his hand, I also forgave him," said Zachary.
But Zachary said he and his family still want the driver to come forward.
The driver fled the scene, headed east, then south on Keller-Smithfield before they were last seen by witnesses on Keller Parkway, officials said.
Police are asking any residents or businesses in the area who might have surveillance footage to review it from around 6 p.m. Saturday for a "fast-moving grey SUV." Areas of interest include Bourland, Johnson, and Keller-Smithfield roads, and Keller Parkway, according to police officials.
Anyone with any information is urged to contact Det. Jensen at 817-743-4532 or bjensen@cityofkeller.com.
Feng Zhou is survived by his wife and two sons, Albert and Zachary. A GoFundMe was created to help with funeral expenses and start a foundation in Zhou's name.