HOUSTON — The man accused in the death of Nassau Bay Police Sgt. Kaila Sullivan is now charged with capital murder of a police officer, court records show.
A Crime Stoppers tip led to the arrest Thursday of Tavores Dewayne Henderson.
Henderson was taken into custody at what authorities believe may be his girlfriend's home in the 4200 block of Heritage Trail. He appeared in court Thursday night where he was led to the courtroom shackled in a set of Sullivan's handcuffs.
Henderson spent about 20 minutes in court as the judge spoke about bond amounts on the initial felony murder charge as well as other charges. He's facing at least three charges in Harris County and another in Galveston County.
In court, Henderson was initially granted bond for the felony murder charge.
"Mr. Henderson, in the murder case I'm setting your bond at $150,000. That's taking into account that you have a felony bond pending that you forfeited which means you didn't show up for court. Which is now set at zero and you have a new misdemeanor charge for assaulting a family member ... out of Galveston County for attempted theft where the judge has set that bond at $20,000," the judge said.
But even with that bond he was given no bond on one of the other charges against him. He remains in jail at this time, and the bond of $150,000 has now been revoked.
"I was appalled, as probably most everyone else was, when I learned the defendant was issued a $150,000 bond," said Nassau Bay Police Chief Tim Cromie.
The Harris County District Attorney's office explained previous charges against Henderson were revoked while he was on the run.
"There was never going to be an issue where this individual was going to get out on a bond after we captured him," said Assistant District Attorney Sean Teare.
But justice for Sgt. Sullivan remains the ultimate objective.
"She was a rock for this department," Cromie said.
He said the department would carry on.
"We're going to remain professional. We're going to move forward in her honor in doing what she would want us to do," he said. "And that's to do our jobs."
The arrest
Two other people were inside the southeast Houston home Thursday when Henderson was arrested. Gonzalez said they could be charged in connection with the case as well.
Authorities said that when Henderson realized the house he was hiding in was completely surrounded, he surrendered and gave a full confession. He told investigators that he knew Sullivan was still partially inside his vehicle when he sped away from the scene in Nassau Bay and ran her over.
Criminal history
Records show Henderson has multiple criminal records for assault on a family member. The photo below is of Henderson in 2019 after he was arrested in Montgomery County.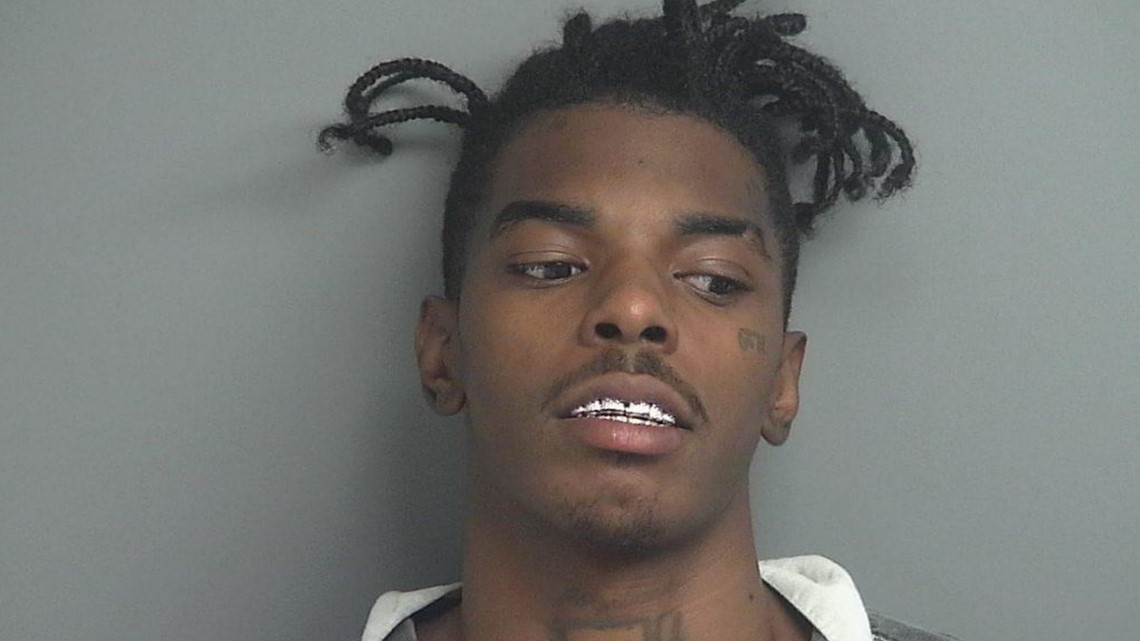 Deadly incident
According to authorities, Henderson most recently had an active warrant for domestic violence out of Harris County, which was the reason he was being placed under arrest at the time of the deadly incident two days ago.
Gonzalez said Henderson was initially pulled over Tuesday night for speeding through an apartment complex.
While Henderson was being handcuffed, Gonzalez said, he was able to push away Sullivan and another officer, get back in his Jeep and run over Sullivan while leaving the scene.
The Jeep was later found abandoned in a nearby apartment complex parking lot.
Despite the efforts of the other officer at the scene as well as first responders, Sullivan died at the hospital.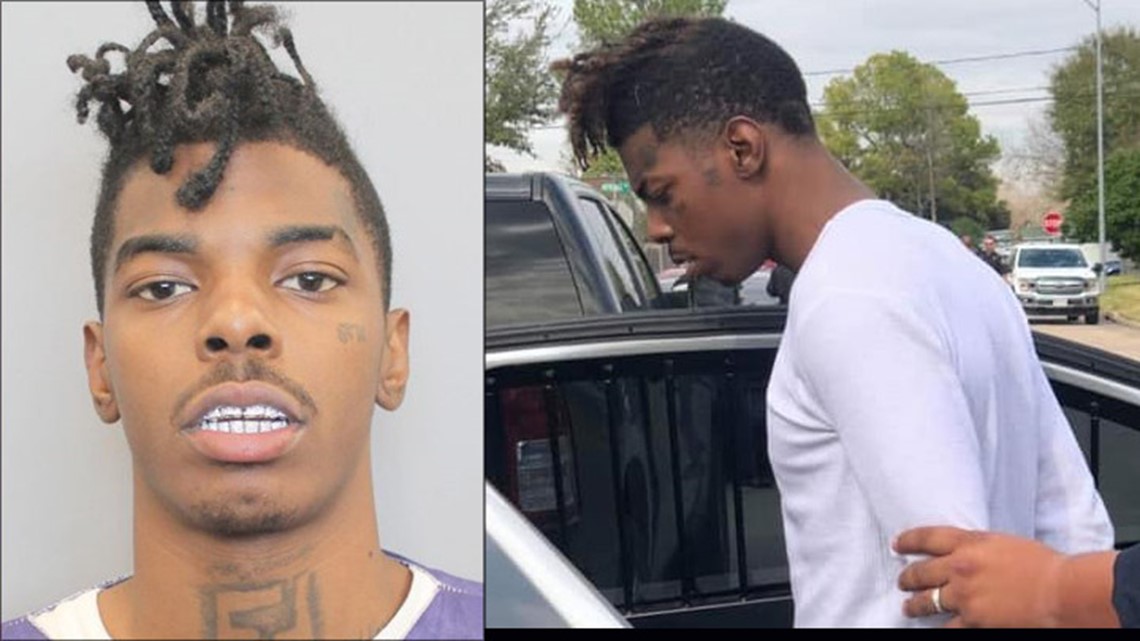 Who is Sullivan?
Sullivan was a 15-year-veteran of the force. She was also a mother. She is the second officer who has died in the Houston area in a matter of days.
Last weekend, Houston Police Department Sgt. Christ Brewster, 32, was shot and killed while responding to a domestic call in the city's East End. He was laid to rest on Thursday.
Location of arrest:
Location of deadly incident: