DALLAS — A homicide investigation is underway after a convenience store clerk died from his injuries after being shot early Thursday morning, Dallas police say.
Dallas police said around 2:45 a.m. Thursday, officers responded to a 7-Eleven at 9351 LBJ Freeway Service Road, after customers called saying the store clerk had been shot.
When they arrived, officers found the victim, 43-year-old Johnson M. Mdoe, lying on the floor with a gunshot wound to the head.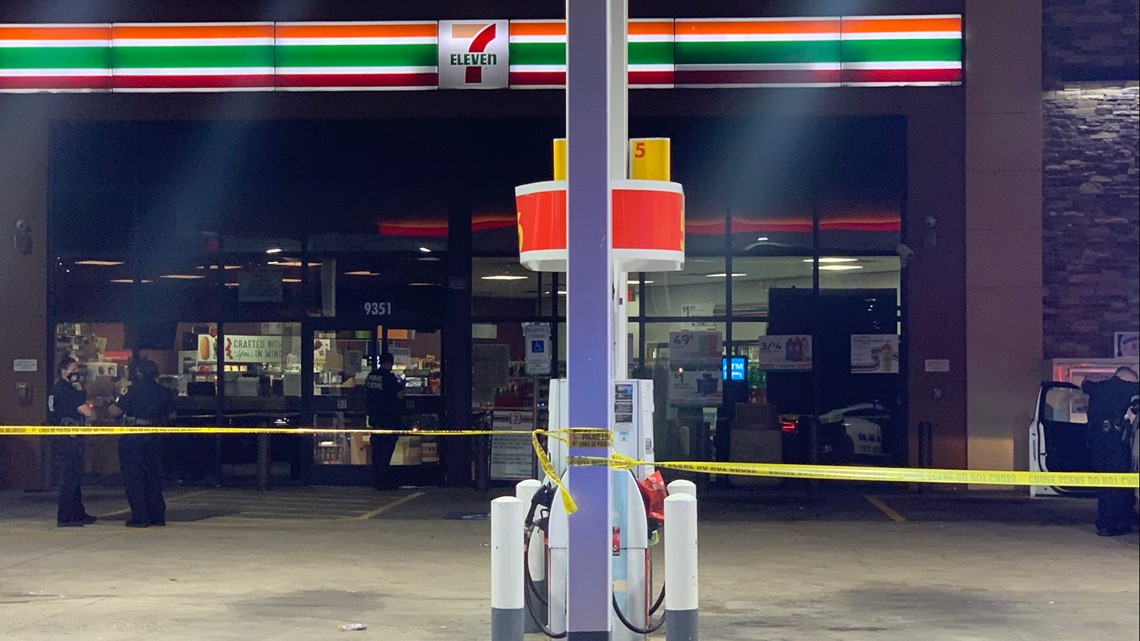 Dallas Fire-Rescue transported Mdoe to a local hospital, where he was placed on life support. Mdoe died from his injuries Friday.
Dallas police said the homicide unit upgraded the charge in the case to capital murder, but a suspect has not been arrested.
Investigators believe the motive for the shooting was a robbery.
The Dallas Police Department is asking anyone with information to come forward, and to contact Detective Abel Lopez at 214-671-3676.
More on WFAA: