DALLAS — A famed Dallas dancehall is making a comeback.
Longhorn Ballroom, which has hosted a myriad of iconic musical acts, is undergoing an intensive renovation led by Kessler Presents, the team headed by historical steward Edwin Cabaniss, that restored the Kessler Theater in Oak Cliff and The Heights Theater in Houston.
Longhorn Ballroom is expected to open in spring 2023, with its first shows to be announced soon, according to a press release.
Cabaniss and his team hope to share the story of Longhorn Ballroom not in just a historical way, but as a living, breathing testament to its musical contributions, the press release said.
The legendary musical rolodex over the years at Longhorn Ballroom includes, but is not limited to: The Sex Pistols, Merle Haggard, Tex Ritter, Nat King Cole, Patsy Cline, T- Bone Walker, Ernest Tubb, Ray Charles, Asleep at the Wheel, Little Richard, Loretta Lynn, George Jones, Charley Pride, Waylon Jennings, Willie Nelson, B.B. King, Ramones, James Brown, Patti Smith, Johnnie Taylor, Stevie Ray Vaughan, Al Green, George Strait, Red Hot Chili Peppers, Selena, etc.
This announcement came 45 years and one week after the venue's legendary back-to-back bookings of the Sex Pistols and Merle Haggard.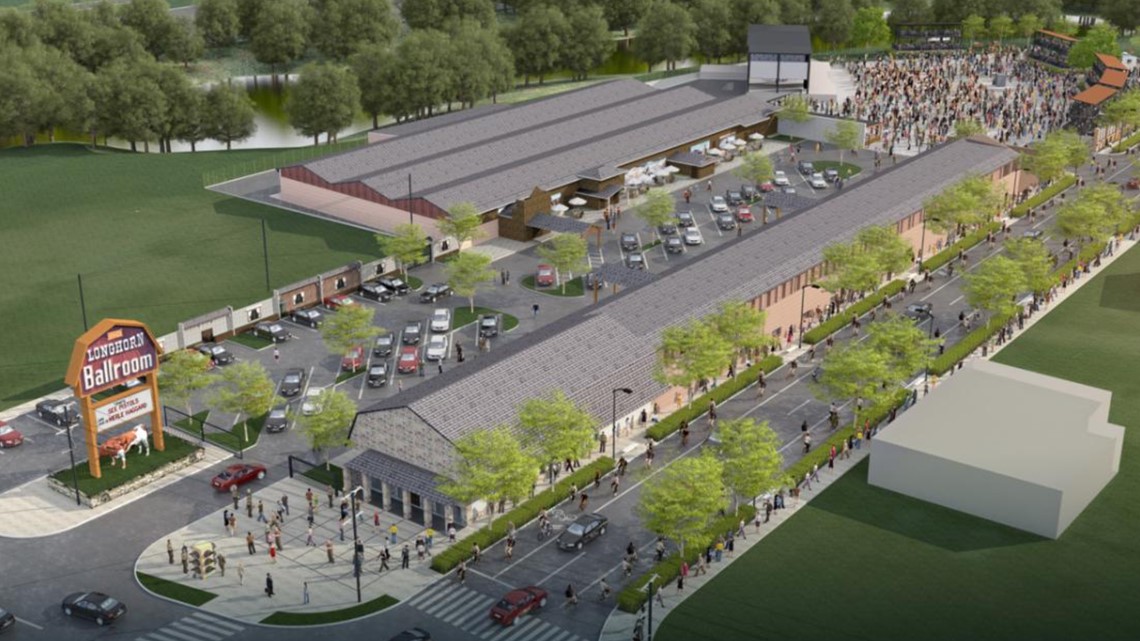 "The Longhorn Ballroom is a monument to our city's rich music history — a history that deserves to be front and center nationally," Dallas Mayor Eric Johnson said. "And the Longhorn Ballroom is located in a part of our city that is primed for growth in the years ahead."
Cabaniss said this 2,000-plus capacity venue is a way for Kessler Presents to continue their support of artists within the Dallas touring market.
"We take great pride that many artists build their fan bases at the Kessler Theater and then graduate to bigger rooms." Cabaniss said. "With the addition of the Longhorn Ballroom, we can continue to grow with them."
Longhorn Ballroom will also feature a museum-style display cases built into the walls for patrons to peruse. The displays will include artifacts like Tex Ritter's suit; James Brown's robe; an extraordinary collection of guitars from artists such as Stevie Ray Vaughan, Waylon Jennings, Tammy Wynette, and BB King; the dress Loretta Lynn wore when she played the Longhorn; Bob Wills' fiddle amplifier; and other items and photographs from the venue's early days.