TEXAS, USA — Time to carb load.
Bread ... bread ... and more bread. If I asked you "what is the most popular bread in Texas," what would you think? A study done online dove into Google Trends data over the past 12 months and mapped out which types of breads were most popular in every U.S. state.
In Texas, it was none other than pan dulce, also known as "sweet bread," the general term for numerous kinds of Mexican pastries. Pan dulce was also the most popular bread in California. You'll commonly find these pastries sold in panaderías (or bakeries) across the U.S. and Mexico.
Here is a look at the map and key: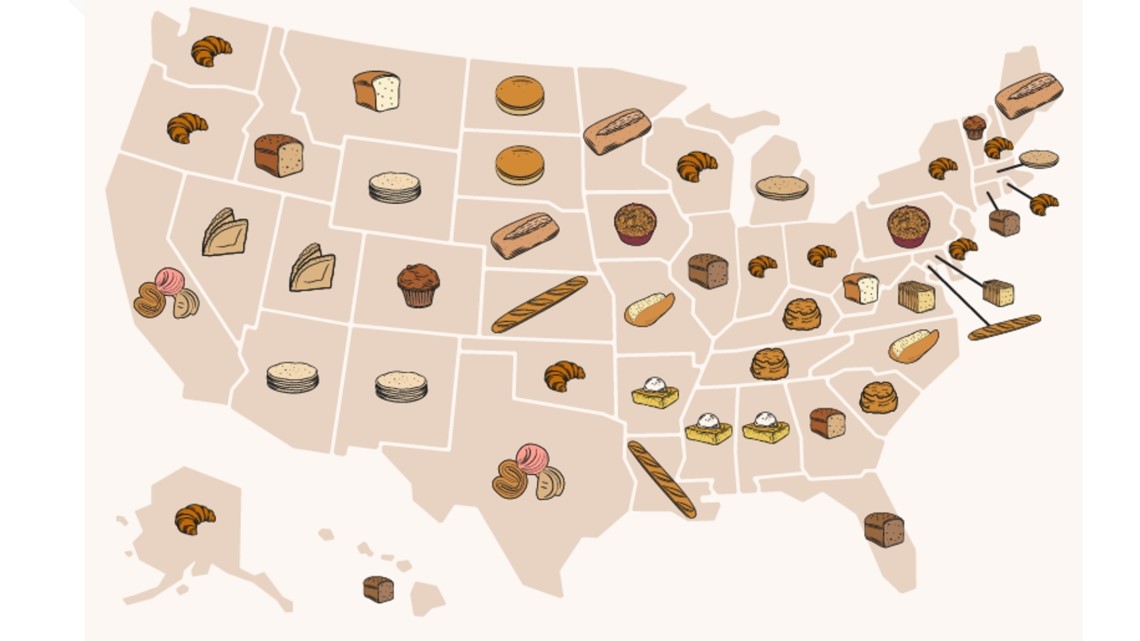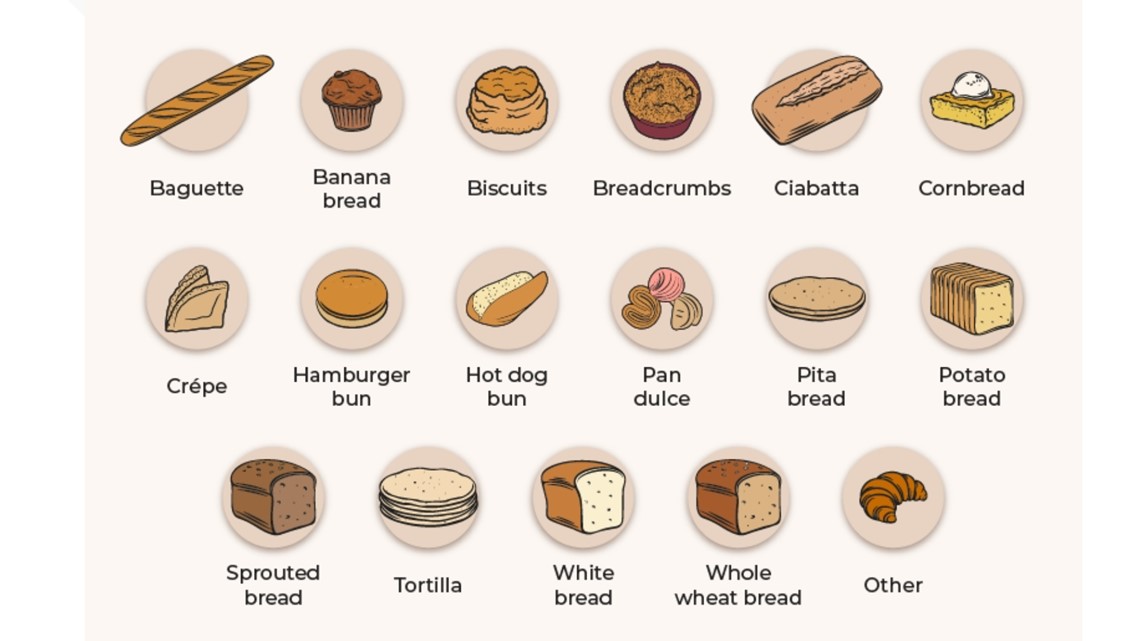 The most popular style of bread, according to this study, was sprouted bread, selected as the favorite in four different states: Connecticut, Florida, Hawaii and Illinois. Sprouted grain bread is a healthy alternative to white flour or whole grain flour bread. This type of bread is often chosen by people who have mild gluten sensitivities. Examples of sprouted bread on the shelves are: Dave's Killer Bread and Food for Life Ezekiel 4:9 Bread.
Aside from sprouted bread, here are the most popular variations:
Baguette: 3 states (District of Columbia, Kansas, Louisiana)
Biscuits: 3 states (Kentucky, South Carolina, Tennessee)
Ciabatta: 3 states (Maine, Minnesota, Nebraska)
Cornbread: 3 states (Alabama, Arkansas, Mississippi)
Tortilla: 3 states (Arizona, New Mexico, Wyoming)
When stumbling upon this report, a conversation struck up in the WFAA newsroom about which breads were our favorites because there were some glaring omissions. Where is garlic bread? What about bagels? Cinnamon rolls?
Let the bread debate heat up in the oven, folks.