DALLAS — Get ready for another taste of winter weather.
A system bringing colder temperatures and the chance for wintry weather is in Texas as of Wednesday morning.
Here's what you can expect:


Here is why
A cold front traveled south of the Metroplex on Tuesday. This brought a strong north wind bringing much colder air into North Texas. At the same time, there is a system bringing snow across the Panhandle. That disturbance looks to dive along the Red River.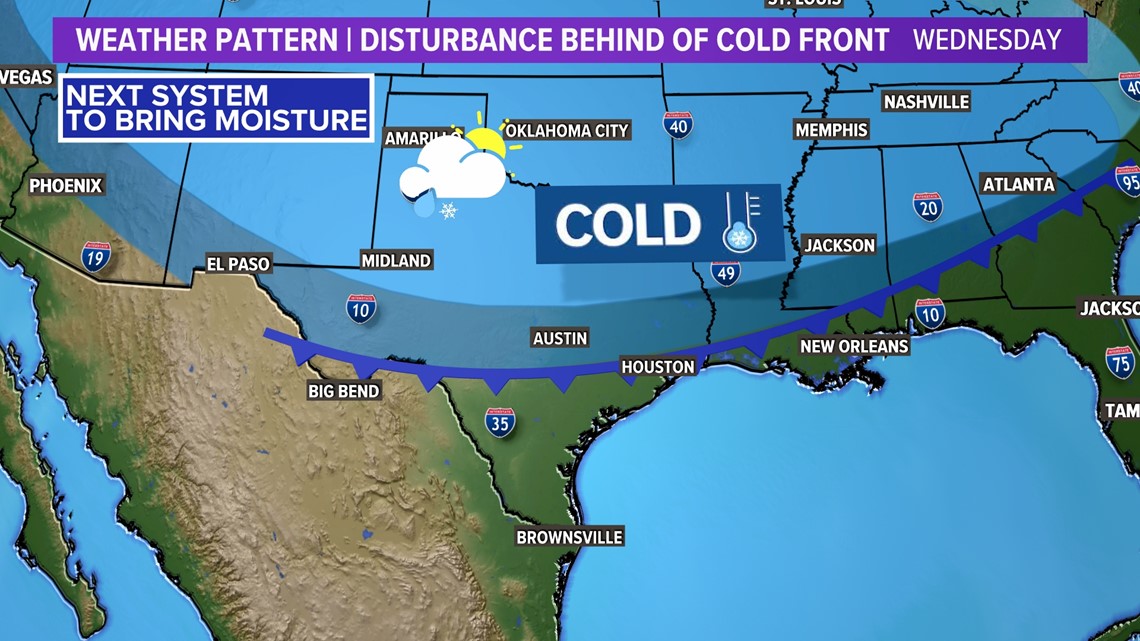 How much snow will we see?
Not much at all, if any. The highest totals will be well to the northwest in the Texas Panhandle, where as much as 3-4 inches could fall north of Amarillo.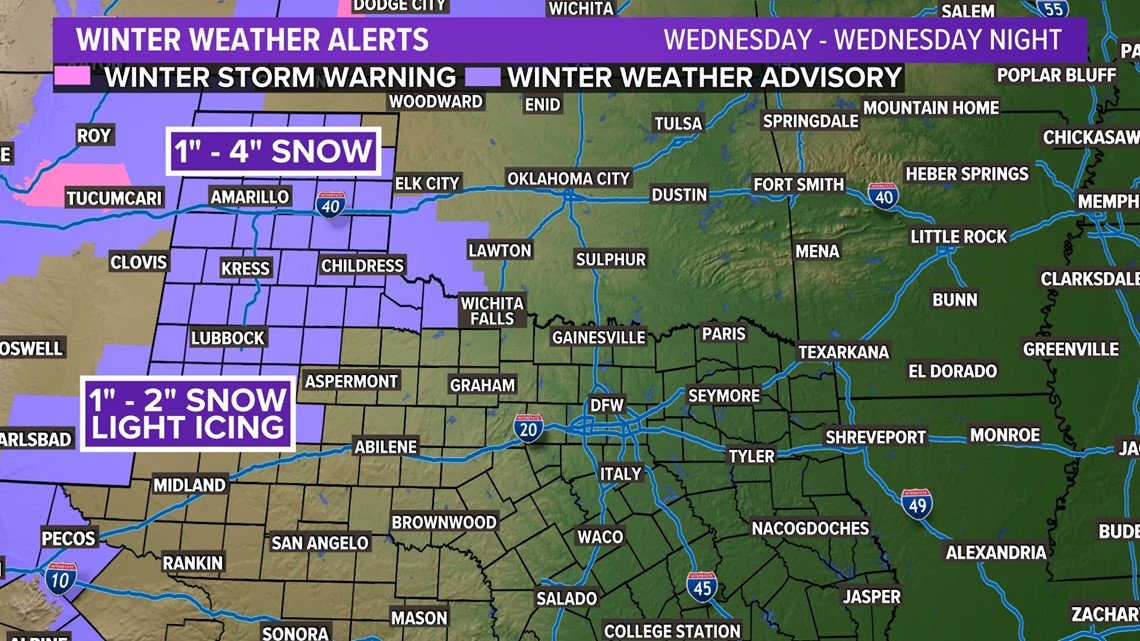 Winter Weather Advisories have been issued for most of the Texas Panhandle into western Oklahoma.
Along the Red River is where it gets tricky.
By the time the system arrives, there will be quite a bit of dry air in place. So if any winter precipitation where to take shape and fall, chances are that it'll evaporate before it reaches the ground. That is why no accumulation is expected, even though you may see a few flurries fly for the Dallas-Fort Worth area.
Wichita Falls to far northwestern North Texas (Graham-Bowie-Gainesville) could see a light dusting or coating on elevated surfaces.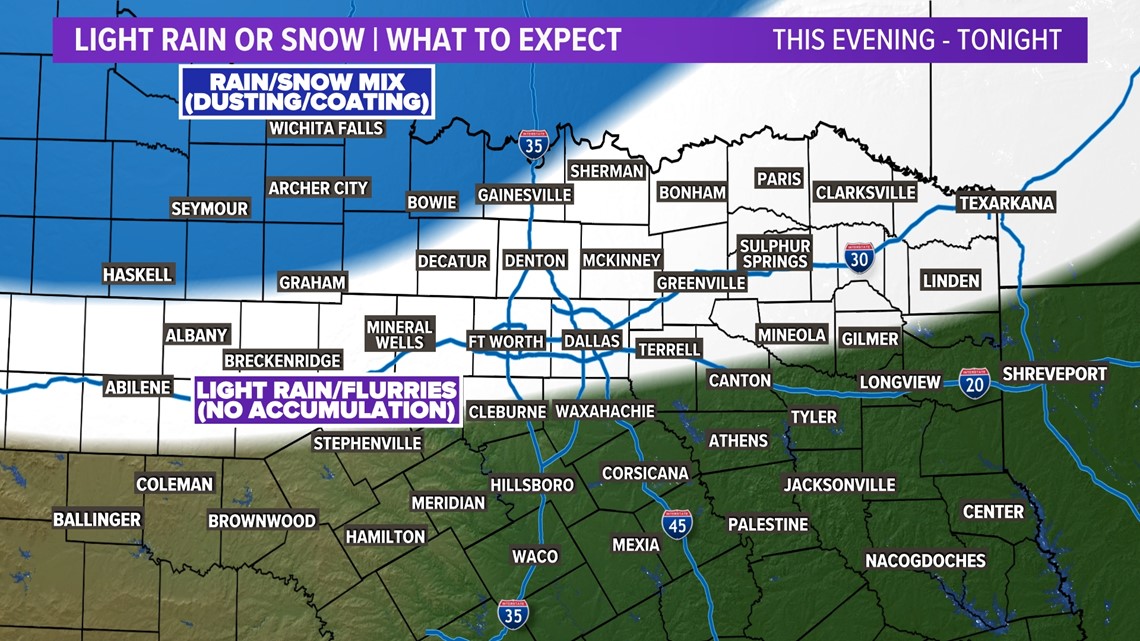 Weather timeline
During the afternoon into evening light rain will move into western North Texas and could transition to light snow.
That rain/snow will move east during the evening into nighttime hours.
However, it will be weakening as it does so.
Some light rain showers or flurries are possible for D-FW between 7 p.m. and 10 p.m., but once again won't accumulate.