What to expect today:
Rest of this morning - afternoon
Rain will move east and south through the day with the Dallas-Fort Worth area dry by midday. A cold rain will continue into the early afternoon for eastern and southern North Texas.
All of North Texas will be dry by mid to late afternoon with just a chilly and breezy end of the day in store. Highs will only top out in the 40s with wind chills in the 30s.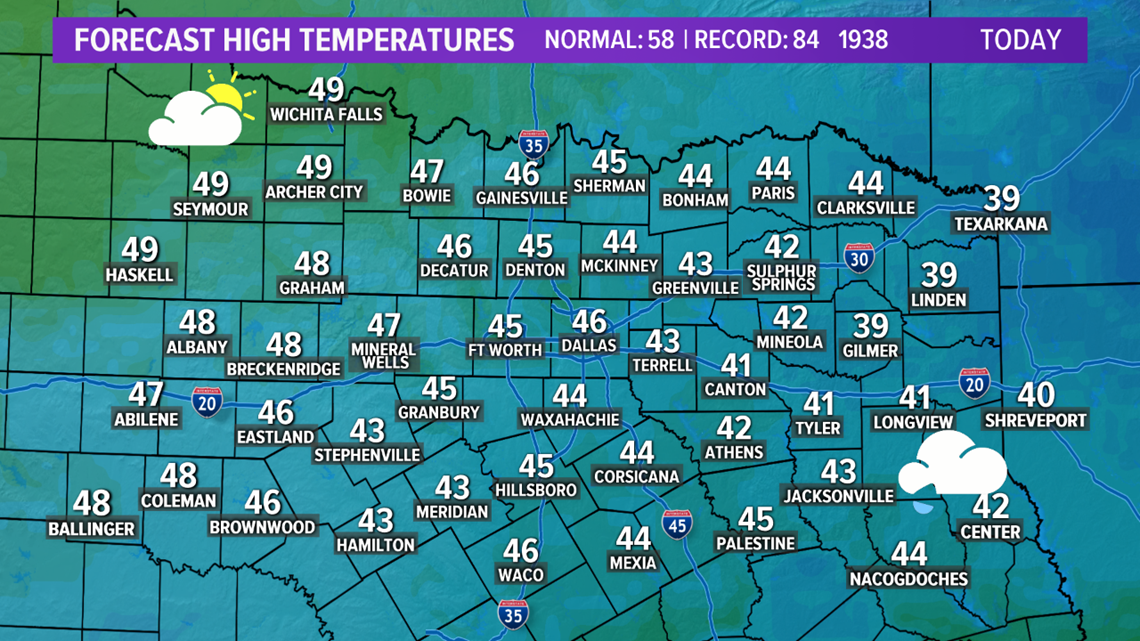 Skies will clear and temps will fall. A light freeze is in store for most places with lows in the upper 20s to low 30s. No more precip of any kind overnight.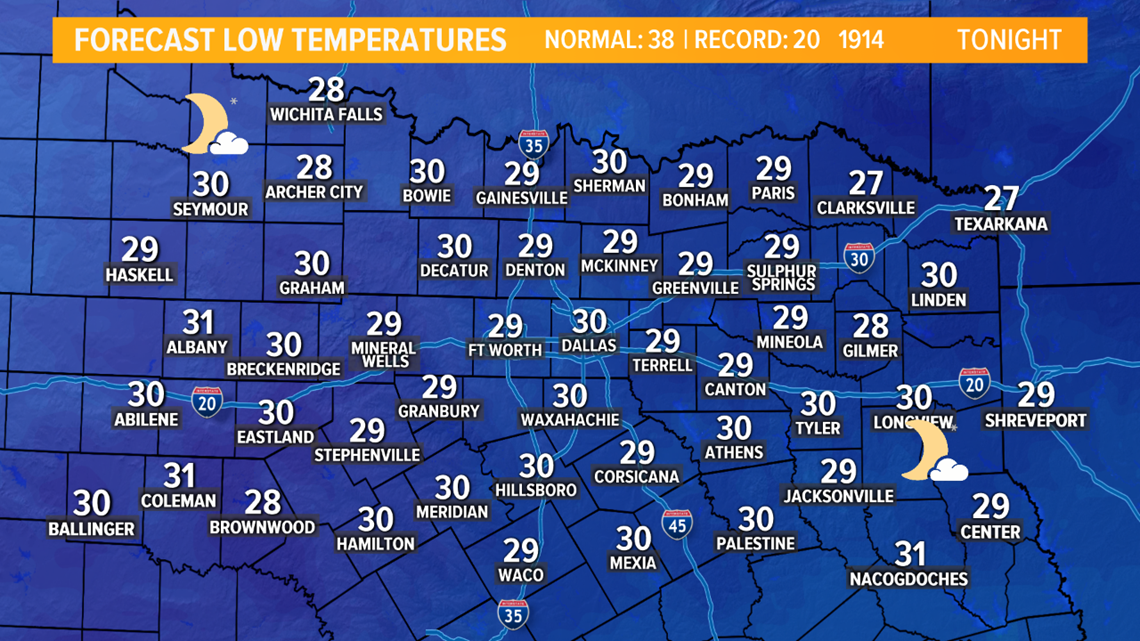 Also on WFAA: