DALLAS — No major changes coming our way through this weekend, but maybe by the middle of this week...
We finally did it
One streak was broken Saturday, but the other streak continues. We didn't make it to 100° at DFW Saturday afternoon... we only hit 99°. That ends the 6th longest streak on record. Sadly, the dry streak continues.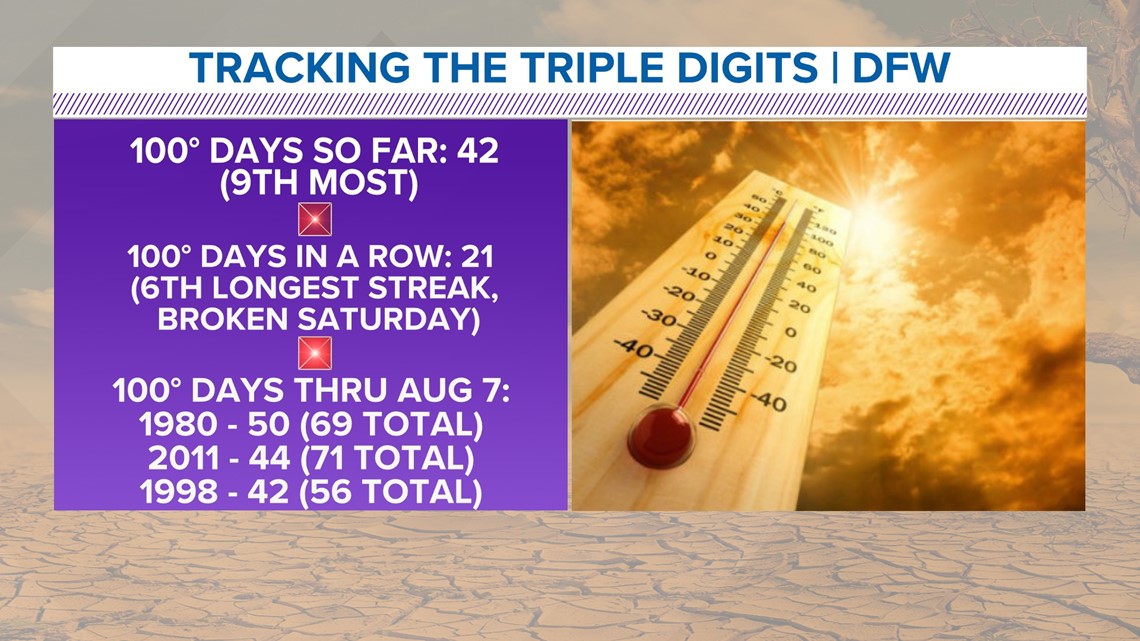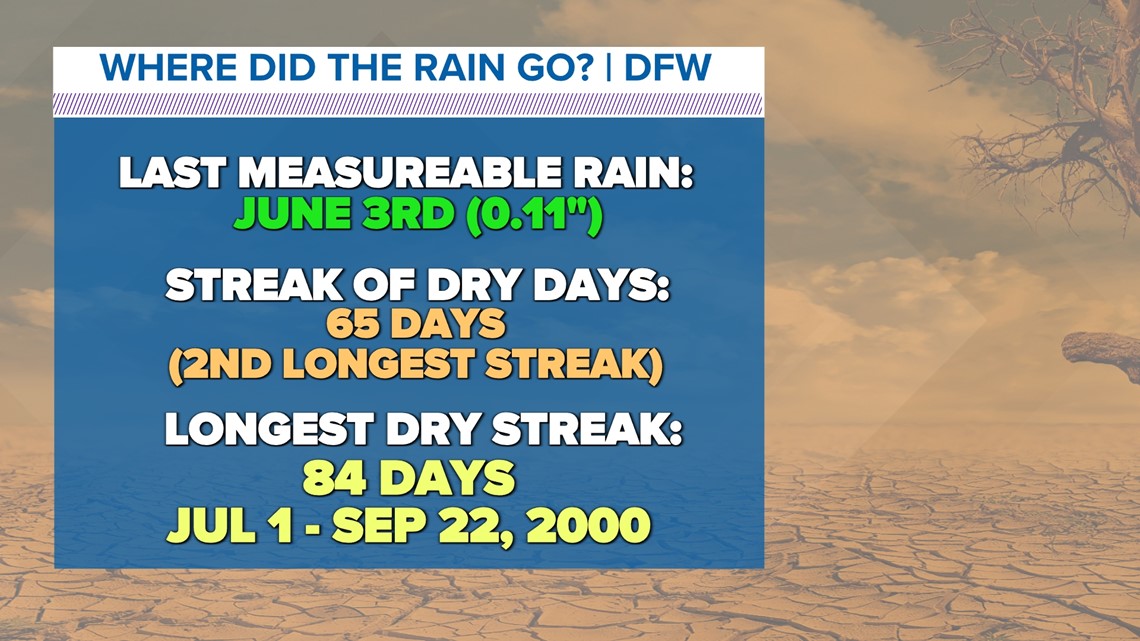 This Week
Moisture will increase toward the middle part of the week allowing more clouds to be in the area. That will help hold temps down just a bit. And all that moisture will give us a slightly better chance for scattered showers and storms.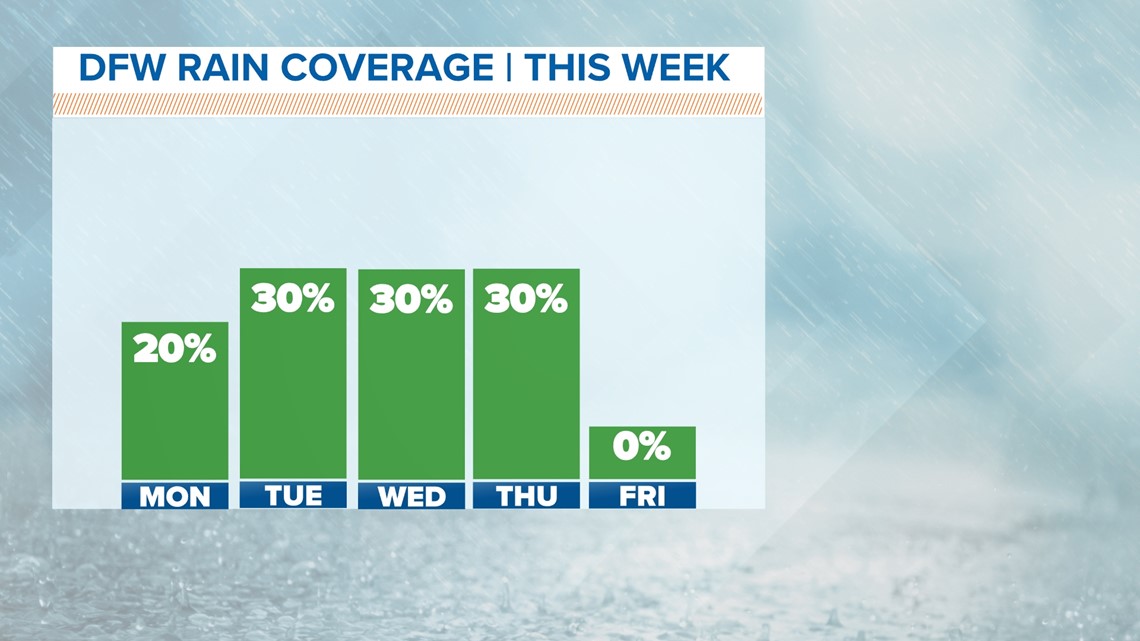 No, it won't be drought-busting rain and significantly cooler.
And not everyone is going to get the rain that they want and need.
But at least some rain in the area and highs below 100°? I'll take it!