DALLAS — Do you want to catch the Pink Supermoon? You might want to because it will be a rare sight this year. The Pink Supermoon will be the first and one of only two Supermoons of 2021.
What is a Supermoon?
Supermoons are essentially a full moon that will appear bigger in the sky than usual. The full moon can appear up to 14% larger and 30% brighter because the full moon coincides with the moon's closest point to Earth in its orbit.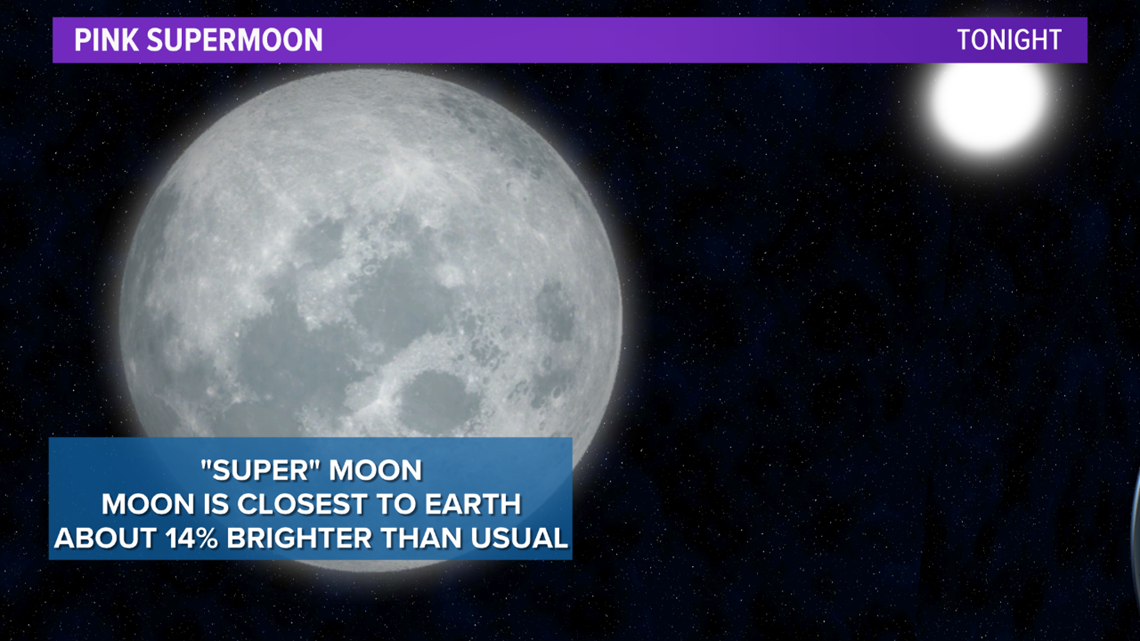 When is the best time to view?
The Pink Supermoon will appear Monday night, with the peak viewing time around 10:30 p.m. CDT. The bad news for North Texans is we will be dealing with quite a bit of cloud cover, so it will not be a favorable night to view the Supermoon.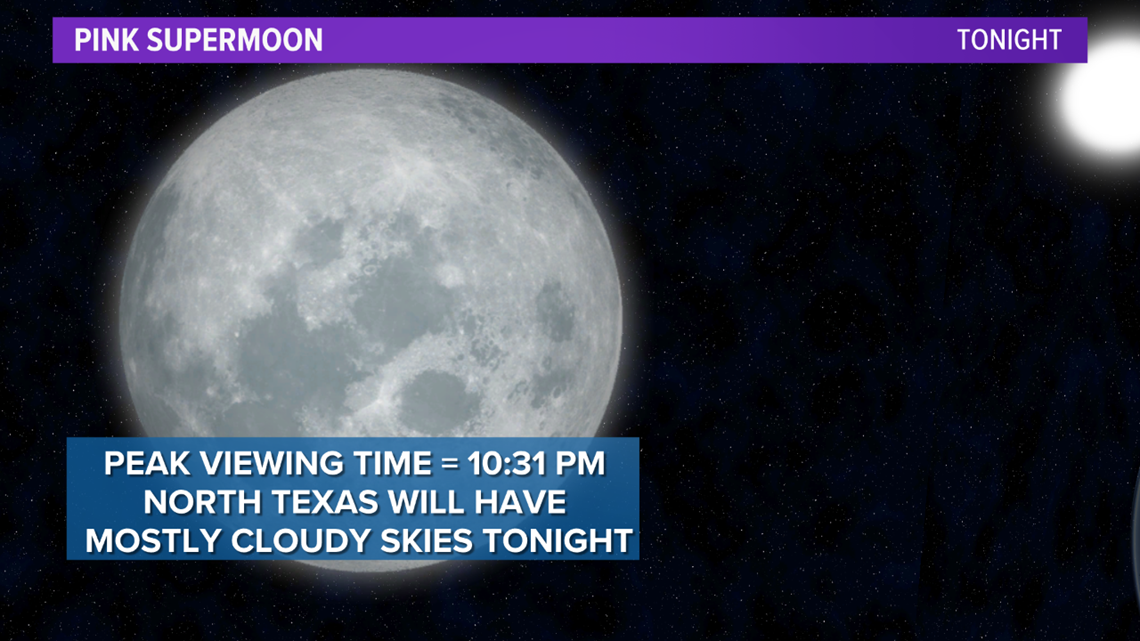 But don't fret! The moon will appear full for two more days, so if we get a few breaks in the clouds you could catch this Supermoon Tuesday or Wednesday night as well.
When is the next Supermoon?
If the clouds win and we don't catch this Supermoon, we won't have to wait long to see another one. The next one is May 26, 2021 and that one will be slightly bigger! The moon will be slightly closer to Earth, but only by a little less than 100 miles. So, the difference will be hard to spot.