DALLAS —
While sunshine has returned, the weekend will still be cool to chilly.
Sunday morning will also feature a good chance for another freeze across most of North Texas.
If you didn't see a freeze Saturday morning, don't forget to protect sensitive vegetation!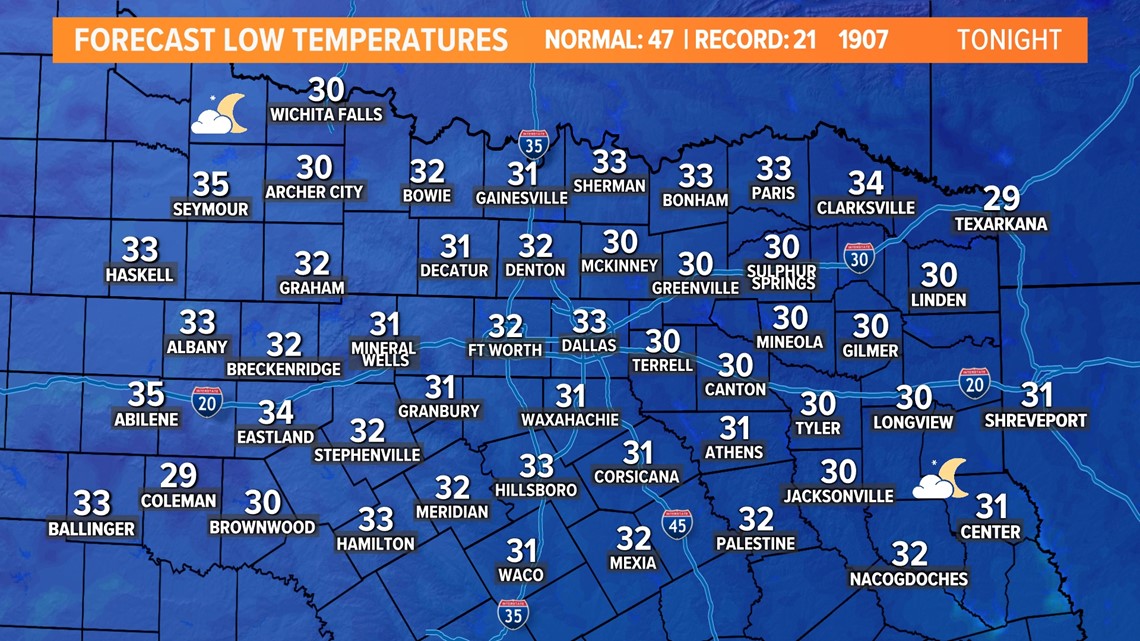 The cool-to-chilly and well below normal temperatures will continue right on through all of next week, as well!
Monday brings changes because a round of widespread rain is likely during the day. It'll be a cloudy, chilly and rainy day. A few thunder storms are possible as well, but severe storms are very unlikely.
The rest of the week looks dry at this point, but temps stay quite cool with highs only in the 40s to 50s.