Below Normal Temps continue!
Thanks to the cloud cover, rain, and plenty of Gulf moisture, temps will stay below normal through the end of the week and into the Fourth of July Weekend.
Don't get me wrong, it will still be warm and humid. But not as hot as it could be this time of year.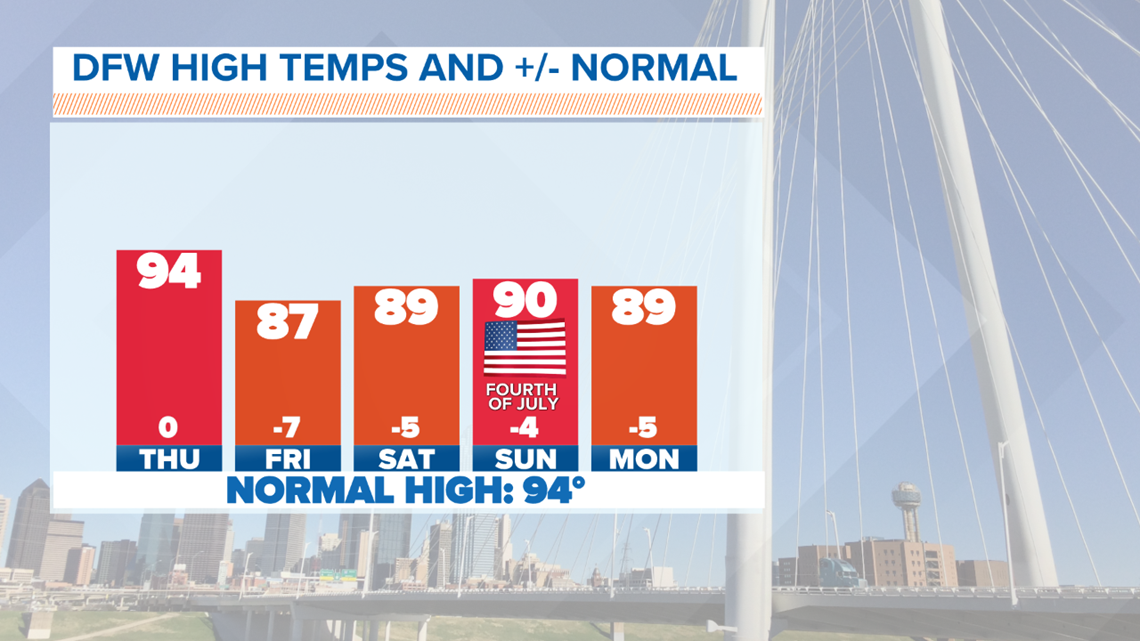 Rain Coverage Into the Holiday Weekend
Thursday will be another day with a few showers and thunderstorms possible. The best coverage will be in the late afternoon along the Red River with thunderstorms that push south out of Oklahoma. These storms will be firing along the cold front that will slowly meander south over the weekend. A few of these storms could be strong with gusty winds, heavy rain and lightning.
Coverage looks like it will increase again on Friday with most places seeing showers and storms as the front moves into North Texas.
Severe storms look unlikely, but any thunderstorms will be capable of heavy rain, lightning, and some gusty winds.
4th of July Weekend
The weekend will NOT be a washout.
But showers and storms are possible especially early in the weekend.
Best chances will be during the day on Friday with scattered activity on Saturday and then even lower coverage on actual 4th of July.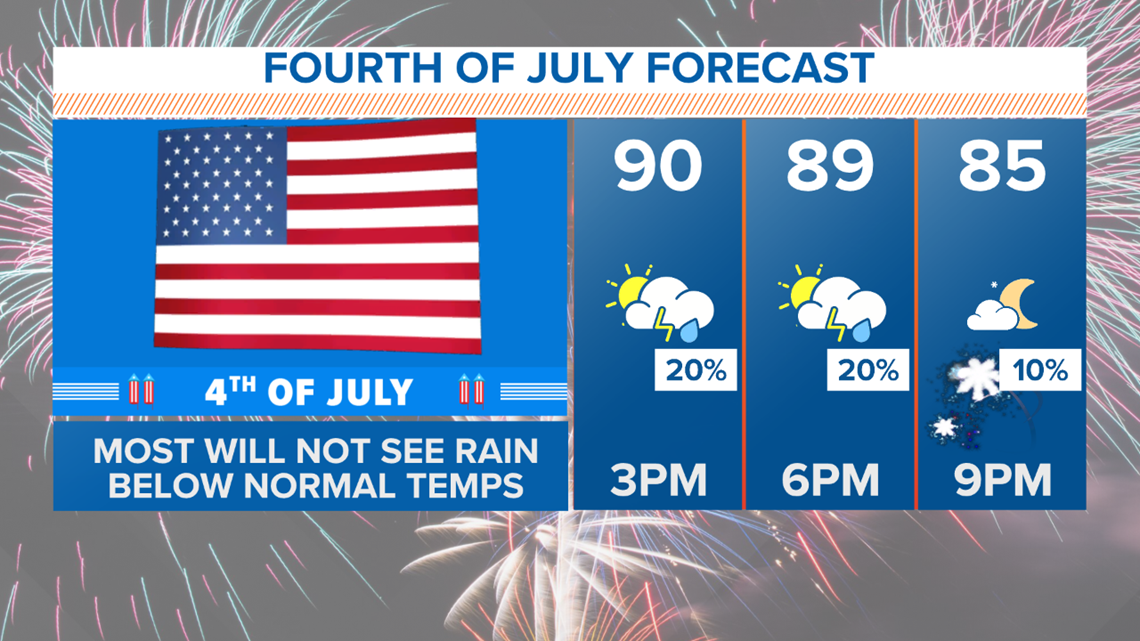 A "cold' front that will bring best chances for rain on Friday will also keep temps below normal through the weekend as well.
Fireworks plans both Saturday and Sunday evening look good. Could there be a stray shower or storm somewhere? Sure. But most places will be dry by late evening.