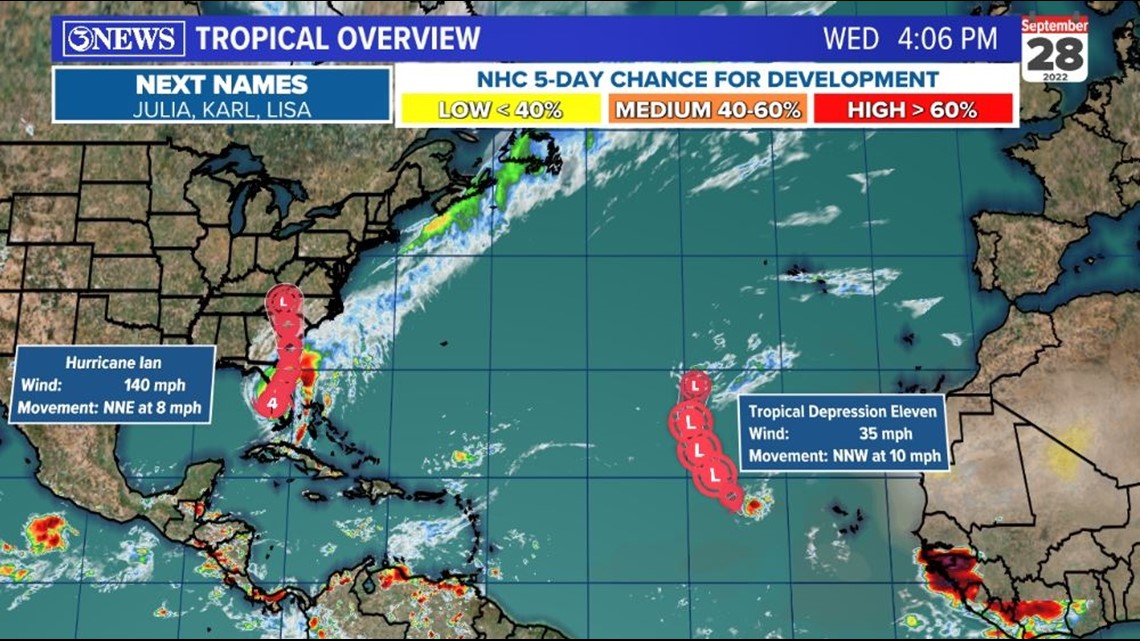 CORPUS CHRISTI, Texas — The tropical Atlantic is quieter, but is still supporting Hurricane Ian and newly developed Tropical Depression 11 in the Atlantic Basin. TD11 is no threat to the US.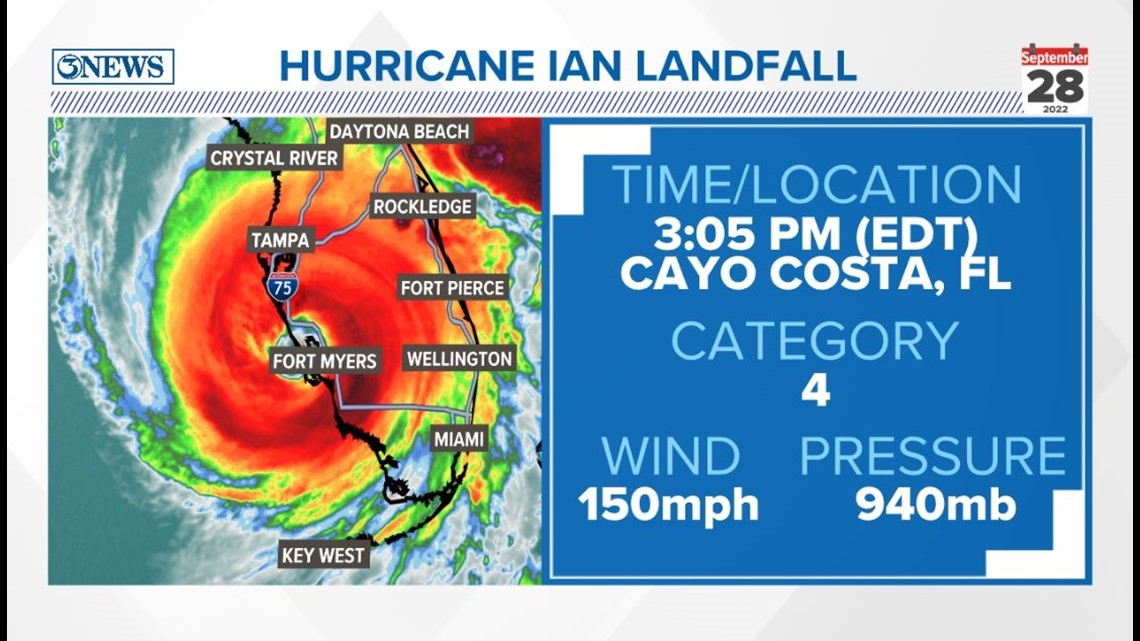 Hurricane Ian made landfall at 3:05PM EDT near Cayo Costa, FL, as a 150mph category 4 major hurricane. Pressure: 940mb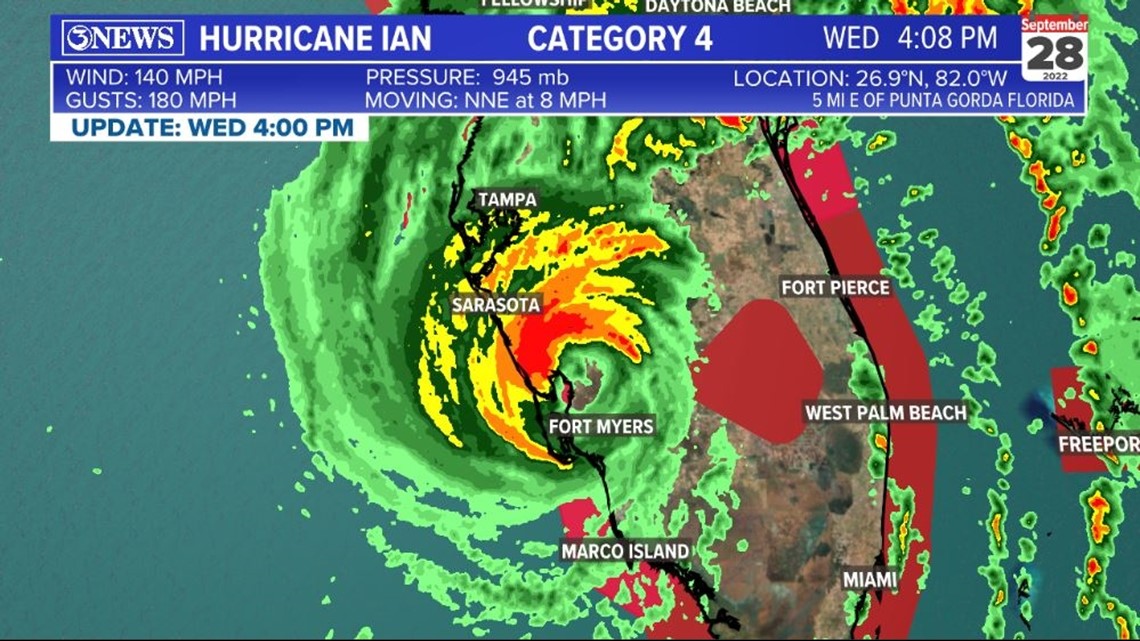 4PM - Ian is is still a major, category 4 hurricane. 140mph winds, gusting up to 180mph. Ian is moving NNE at 8mph.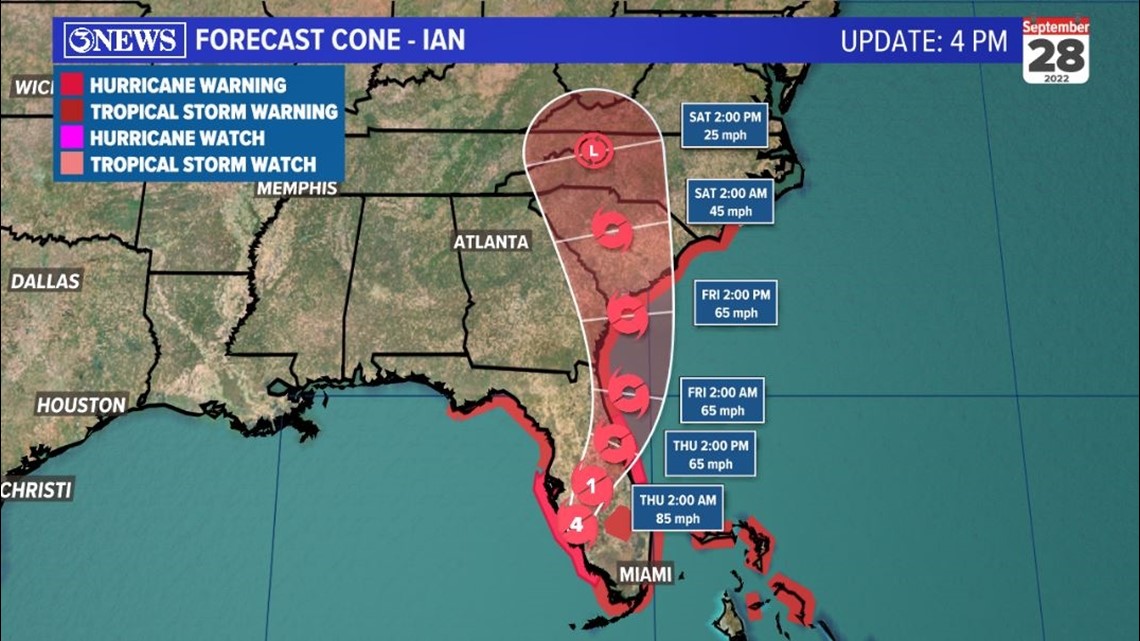 Hurricane Ian is forecast to continue moving slowly across the Florida Peninsula, dropping several feet of rain in the process. Ian will briefly get over the SW Atlantic as a tropical storm, before making another landfall near Savannah, GA, Friday.
BEACH: Waves from Hurricane Ian will be larger and a longer period through Friday. 4-6ft. waves on Thursday will make for higher than normal tides (1-2ft. above normal), sending water up to the dunes in spots. Coastal Flood Advisory in effect through Friday morning.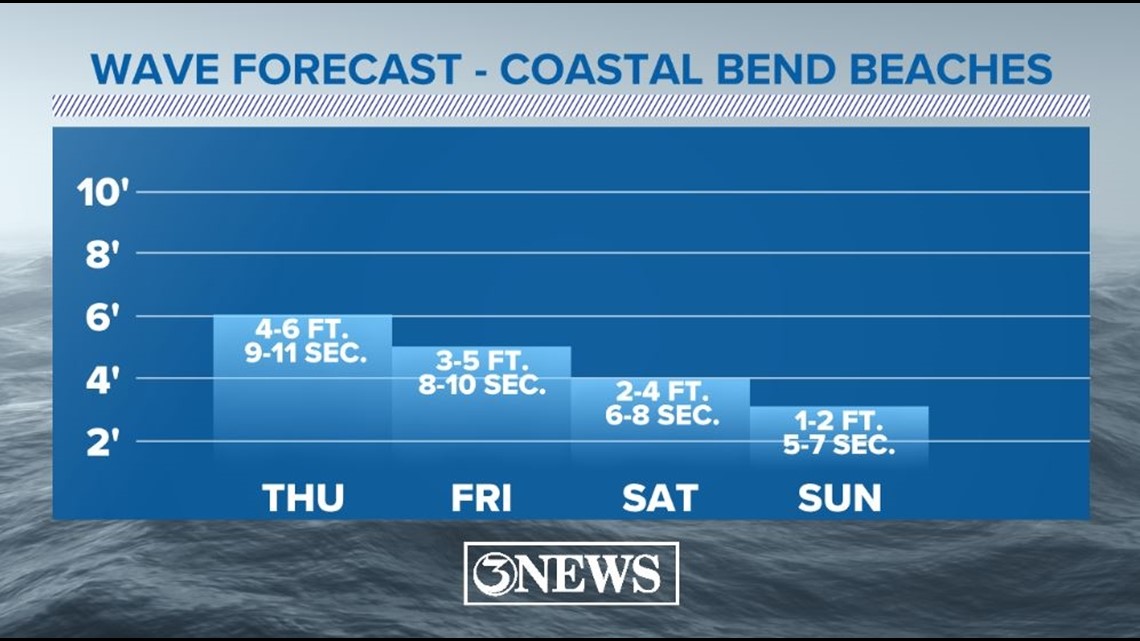 The longer period swells will also raise the rip current concern on gulf facing beaches. The risk for them will be high and even experienced swimmers may have trouble if caught up in one.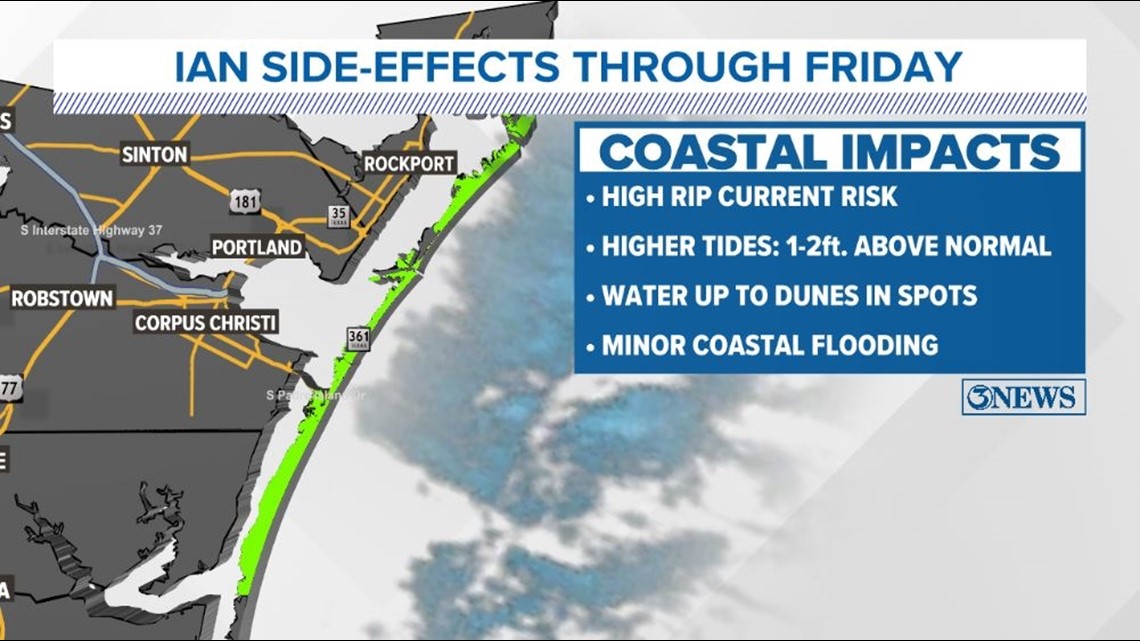 September is the climatological peak of the Atlantic Hurricane Season. Tropical waves coming off of Africa tend to develop more frequently and the Atlantic Basin, Caribbean, and Gulf of Mexico are all viable for storm development.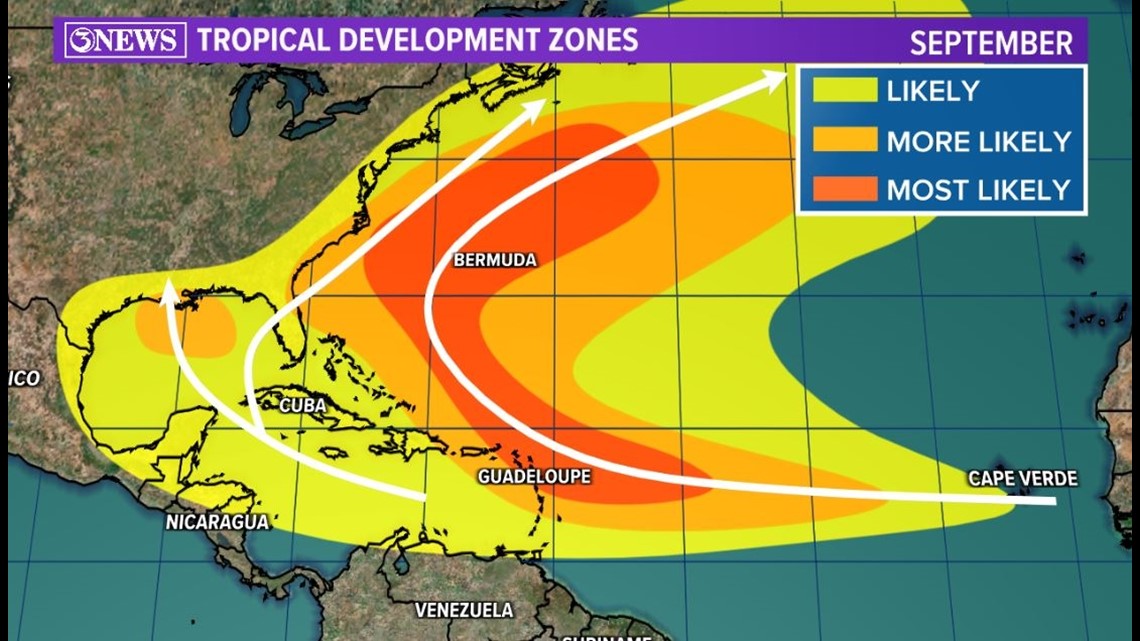 The Atlantic Hurricane Season runs from June 1 to November 30, with the peak of the climatological peak of the season happening on September 10.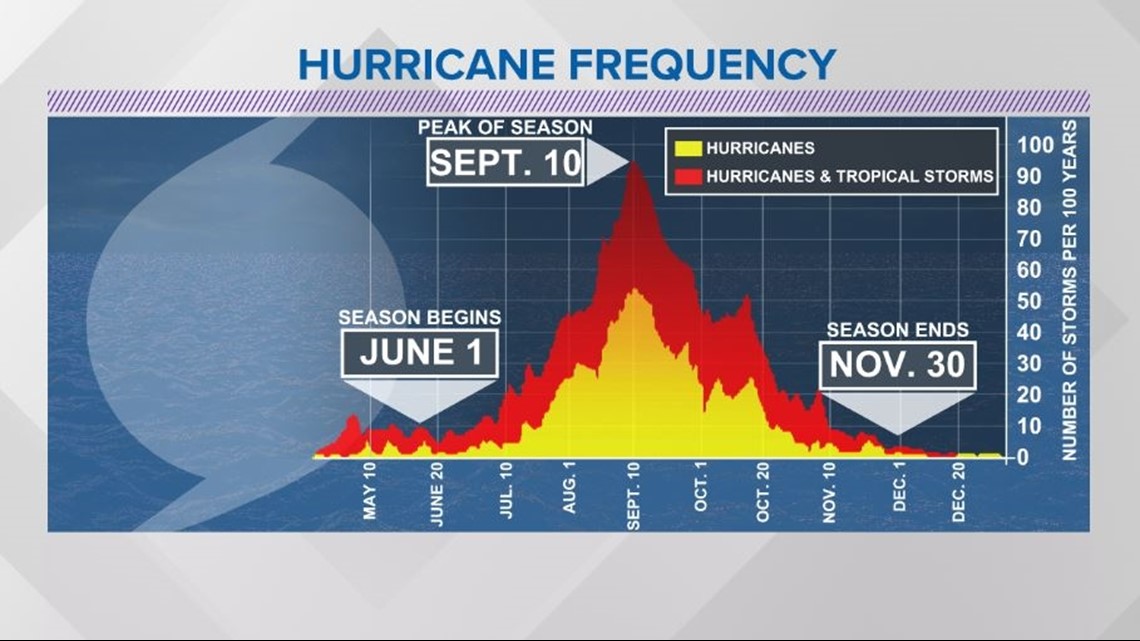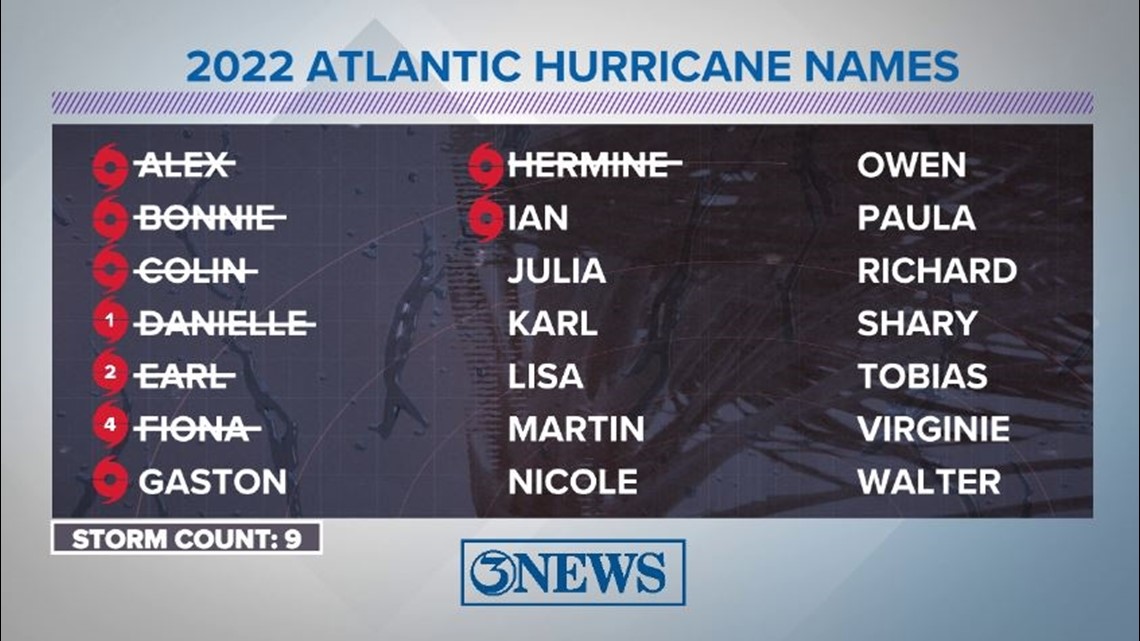 Want to send us a news tip?
Put your name and contact information below so we can get in touch with you about your story should we have questions or need more information. We realize some stories are sensitive in nature. Let us know if you'd like to remain anonymous.
If you do not have a photo/video to submit, just click "OK" to skip that prompt.