DALLAS — Storms are crossing North Texas on Tuesday evening and into the night. Here's the latest forecast -- and the most up-to-date information we have on how severe these storms are likely to get.
Live radar tracker:
Wednesday morning storms
A round of t-storms moved across DFW and parts of North Texas Tuesday night. Wednesday morning, most of North Texas will be dry, but can't rule out some lingering showers or storms across far eastern or northeastern areas.
Staying Warm
The 90s are in the forecast all week long, so that decent fall cool-down we had was short-lived! Humidity will also be around through the week making the mornings and afternoons feel muggier outside.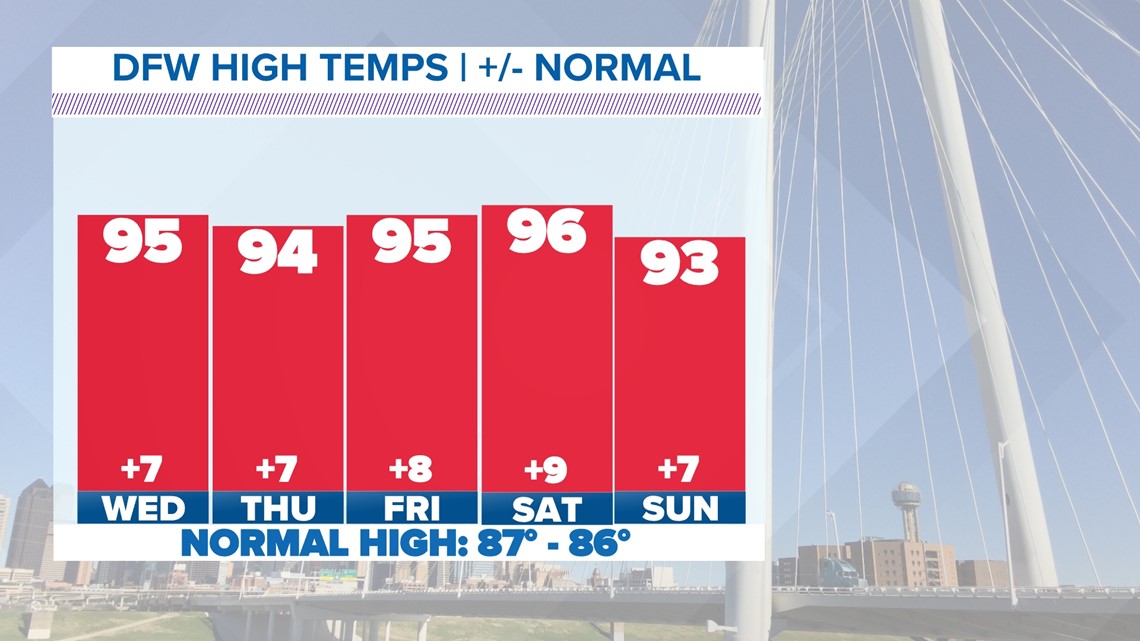 14 Day Forecast
Rain chances will stay in the forecast the rest of the week into this weekend, but none of the days look to be a washout. In fact, most days most areas will stay dry, but some rounds of showers and storms are possible at times.