Check out the video below for an idea of rain timing and what you can expect on Friday:
This Weekend
Some lingering light showers look possible first thing Saturday morning. Clouds will continue, but some light rain out of those clouds is possible as well.
Most of Saturday will just be a cloudy and cool day with highs well below normal for this time of year.
While sunshine returns on Sunday, it will still be a cool day. Morning temps will be down in the 40s with afternoon highs in the 60s.
If you like cool weather, soak up these days while they last because summer will be here before you know it!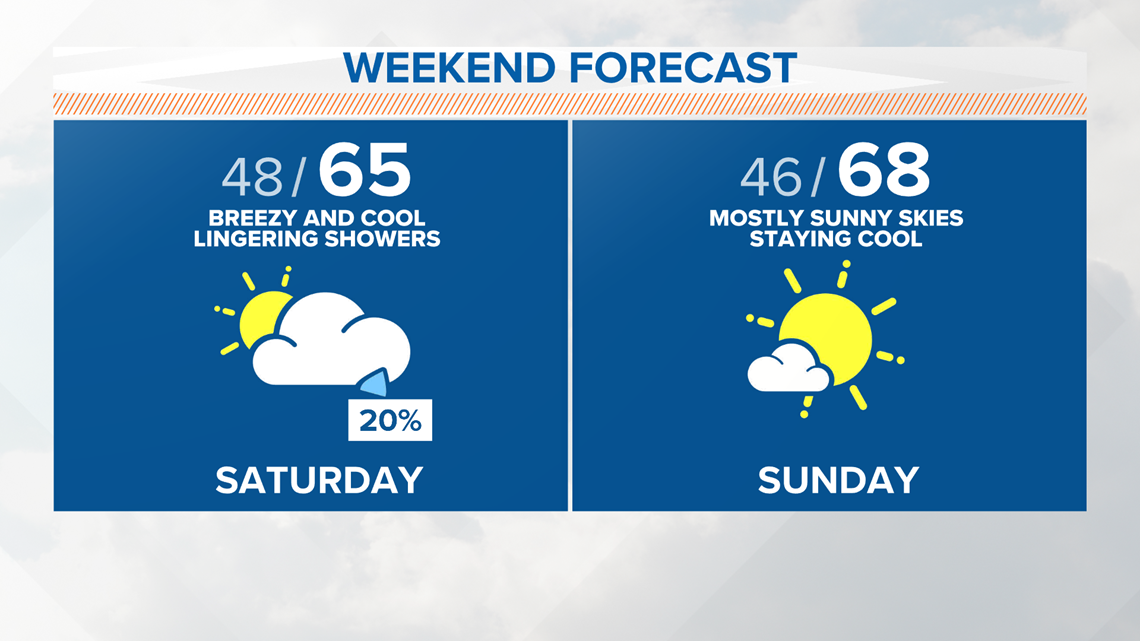 Download the WFAA app to check one of our dozens of local radars near you, get weather alerts, and see the latest forecast, cameras and current conditions.