DALLAS — We will stay rain-free the rest of this weekend, but all of the rain we have seen this week will keep us very humid through the weekend.
Sunday
The saturated ground will keep the humidity higher, so it will feel like 100 to 106. So, maybe a trip to the movies should be in the plan?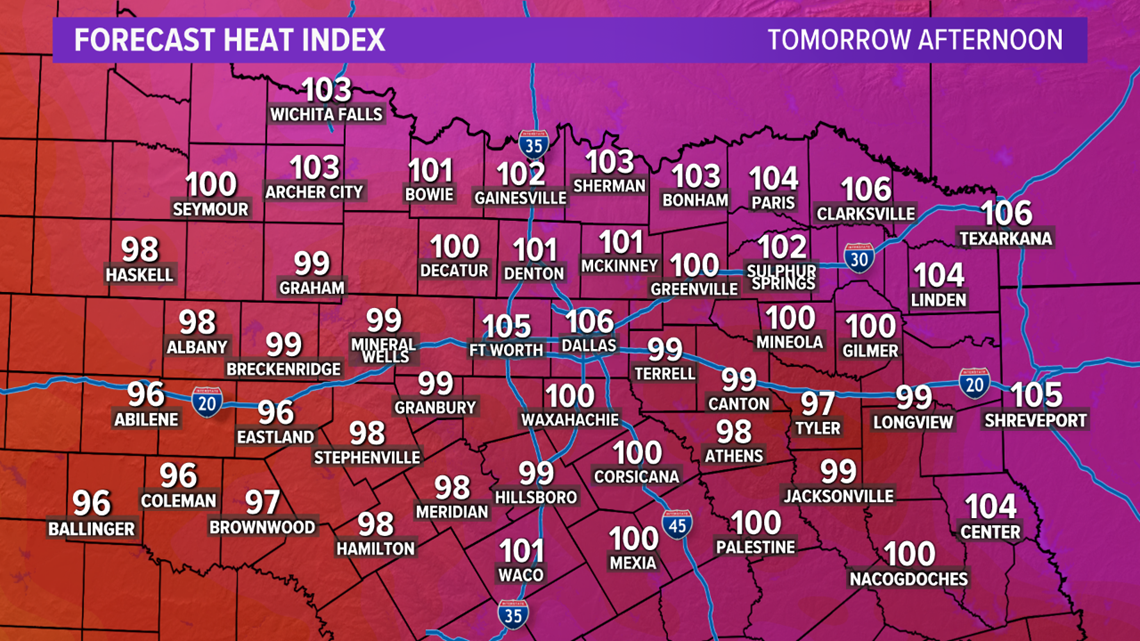 Back to School Next Week
The temperatures will continue to climb as the kids head back to school next week. Temperatures will be flirting with the triple digits to kick off next week, so plan ahead for what you will pack for the kids to head off to school.
Make sure practice heat safety with the kids as well because we have been spoiled for a good portion of the summer. Make sure they are drinking plenty of water, wearing light-colored clothing, short sleeves, loose-fitted clothing.