DALLAS — David O'Brien Jr. had himself quite the New Year's weekend.
The longtime Fort Worth resident, who grew up in a TCU household, watched the Horned Frogs beat Michigan in the College Football Playoff semifinal. Then, two days later, his alma mater, Tulane, upset the University of Southern California in the Cotton Bowl.
But the most special moment of the football season, for O'Brien Jr., might have already happened: TCU quarterback Max Duggan in December won the Davey O'Brien National Quarterback Award.
The honor is named for O'Brien Jr.'s father, Davey O'Brien, the TCU legend who led the Frogs to a national championship in 1938.
Duggan didn't win the Heisman; O'Brien, who died in 1977, remains the lone TCU player to claim the honor. Instead, Duggan became the first Frog to win O'Brien's award, which is based in Fort Worth but selected by national voters.
"We've always been proud of my father's legacy," O'Brien Jr. said. "But it's kind of a capstone, almost a validation of that legacy, through what TCU has done and through what Max Duggan has done."
That's because O'Brien Jr., 77, sees in Duggan what he saw in his dad.
Sure, there are the obvious differences between the two players: Duggan is a 6-foot-2, 210-pounder who engineers TCU's modern spread offense as a powerful runner and gun-slinging passer.
O'Brien, who was the smallest Heisman winner ever at 5-foot-7, ran a Double Wing offense and played in a leather helmet.
But O'Brien, like Duggan this season, was a winner.
He led the Frogs to an 11-0 season in 1938, including a 15-7 win over Carnegie Tech in the Sugar Bowl on Jan. 1, 1939. Like TCU's Sammy Baugh before him, O'Brien was an early adopter of the forward pass. He threw 19 touchdown passes in the 1938 regular season.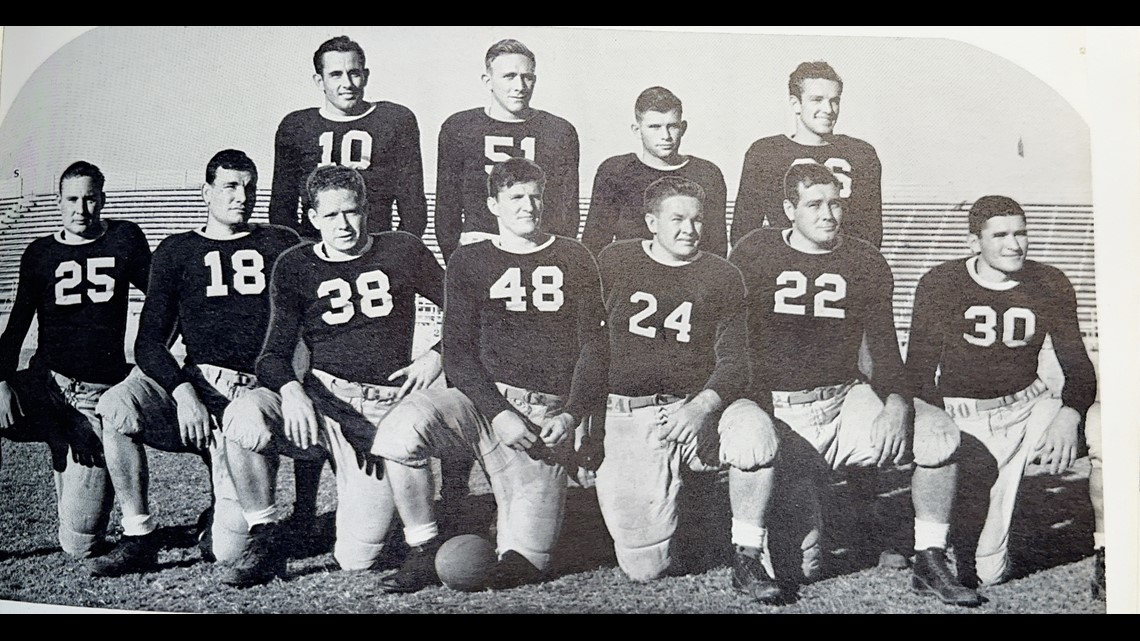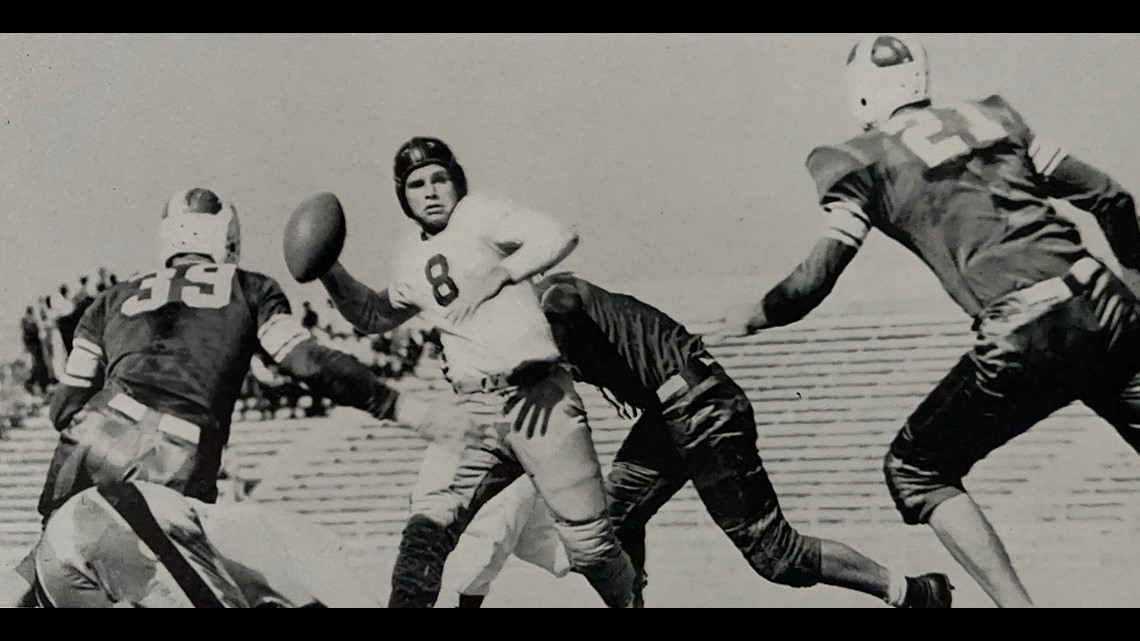 Duggan isn't undersized, and 28 pass attempts wouldn't be out of the ordinary.
It's the intangibles in how O'Brien Jr. compares Duggan to his dad.
Duggan was a three-year starter for the Frogs but lost the job to Chandler Morris in the offseason. Duggan could have transferred and won a starting job elsewhere. No one would have faulted him.
Instead, he stayed. When Morris got injured in the opener at Colorado, Duggan stepped in and stayed there.
Duggan's loyalty to the Frogs reminded O'Brien Jr. of a quote his father once told him: "TCU did much more for me than I ever did for TCU."
"I just don't think you see that kind of loyalty as much anymore," O'Brien Jr. said. "That is unusual. Although I saw that in Duggan and lot of those [TCU] players this year, and that was just heartwarming to me."
Then, for O'Brien Jr., it was how Duggan led TCU to the playoff, even in a loss to Kansas State in the Big 12 championship.
The Frogs had trailed by eight points in the fourth quarter when Duggan took over. Runs of 15, 13, 19 and 40 put TCU on the Kansas State 8-yard-line. Then Duggan punched in a touchdown, falling exhausted to his knees in the endzone.
He converted the two-point conversion with a pass to Jared Wiley, but the Frogs fell short -- by a foot or less -- in overtime.
"Adjectives kind of fail when you look at a game like that," O'Brien Jr. said, "and what Duggan did."
It was Duggan's Hollywood game, just without the Hollywood ending. TCU's social media team even set Duggan's late-game heroics to the halftime speech from "Friday Night Lights." Despite the loss, the Frogs held onto a playoff spot, and five days later, Duggan got the word: He had won the Davey O'Brien Award.
And O'Brien would have found Duggan plenty worthy, his son said.
"The equipment is different. The training is different. The whole style of football is different. But it's still a game," O'Brien Jr. said. "And somebody's going to win, and somebody's going to lose. And regardless of what year it was, there's a lot to be said for watching somebody play who was all in and who will go to the last breath in his body, as certainly Duggan did, to help the team to a win."