DALLAS — It's not every day a kid from Southern California becomes one of the young faces of the NHL.
But, then again, Dallas Stars left winger Jason Robertson has never been the typical hockey player, really.
"No," Robertson says. "Not your everyday story."
Half of Robertson's family is from the Philippines, including his mother Mercedes, who immigrated to Los Angeles as a 3-year-old. Down the line, she'd meet and fall in love with Jason's father, Hugh, a hockey fan from Michigan.
In time, the Robertson family would grow to include Jason, and his siblings Michael, Nick and Brianne. And, as a young family, they'd go to Los Angeles Kings games.
That's where the man they now call Robo's love of hockey was formed. Sacrifices for that infatuation -- beyond, even, the dents in the drywall along the make-shift hockey "rink" he and his siblings set up in the basement -- soon followed.
When the 23-year-old Robertson was 10, his parents packed up and moved their four kids to Michigan so Jason and his younger brother Nick could better pursue their dreams of one day reaching the NHL.
"They're really the backbone of it," Robertson says. "Just getting us to the rink, putting us on hockey teams."
In 2017, the Dallas Stars chose Robertson with the 39th pick in the NHL Draft, setting him up to become the second Filipino-American to play in the NHL behind Tim Stapleton, who made it to the bigtime with the Winnipeg Jets for a 63-game run in the 2011-12 season. Two years later, the Toronto Maple Leafs selected Robertson's baby brother Nick with the 53rd overall pick, setting him up to be the third.
Being among the first Filipino-Americans in the NHL isn't a distinction Robertson takes lightly.
"My grandmother always told me the two biggest foundations of the [Filipino] culture are family and hard work," he says, "Being a Filipino player, I definitely feel like the responsibility of being a good professional."
Oh, he's good alright. In his third full season with the Stars, Robertson is among the league leaders in goals scored and on the short list of candidates for the Hart Trophy, which is awarded to the NHL's best player at the end of each season.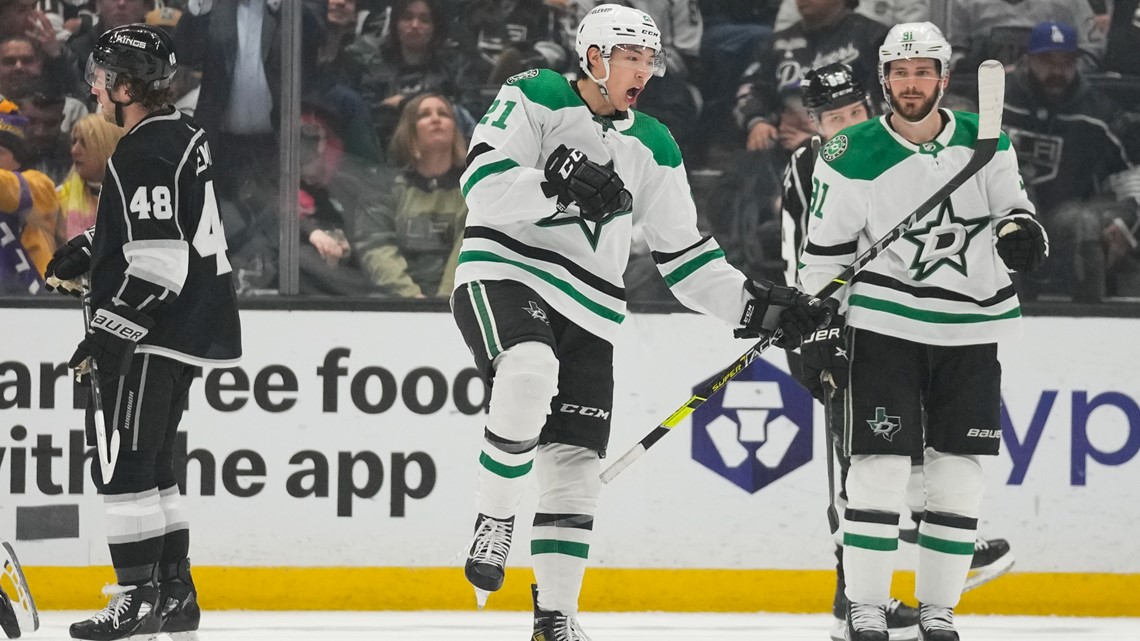 He's the new face of the franchise, the heir apparent -- and then some -- to his teammates Jamie Benn and Tyler Seguin, who have for so long been the Stars' anchors.
In a city blessed with superstar 23-year-old athletes, Robertson is the Stars' answer to the Mavericks' All-NBA global superstar Luka Doncic and the Cowboys' All-Pro defensive menace Micah Parsons.
So, has any of that gone to his head? Not really. Even away from the ice, Robertson's a bit of an outlier compared to many of young men his age.
"I don't drink soda," he says with a laugh. "I don't drink juice. I don't drink alcohol. I do drink sparkling water. I'm addicted to hockey."
And then.. OK, sure, there are a few other differences between him and most 23-year-olds.
"Well, I have a house," Robertson says with a laugh.
But, even then, maybe he's not so different from his peers.
He laughs as he describes it: "So, whenever I have problems or anything [around the house], I just call my dad -- like, 'Dad, the toilets are clogged! Who do I call?' Or getting a lease for a car? I don't know how to do it. I have to call my dad again. 'Dad, can you help me do it?' Or my mom. I go get a suit -- 'Dad, can you come with me to get a suit? To see if it looks good.' I don't know anything."
That's not entirely true. Robertson knows he's indebted to his parents for getting him where he is today.
"They're always there to help me out with anything," he says. "They just want me to keep focusing on hockey: 'Keep focusing on what you're doing, and keep doing what you're doing.'"
All he's doing these days is making the Stars a Stanley Cup contender. And, and you might expect, Robertson's parents are understandably, and justifiably, quite proud about that.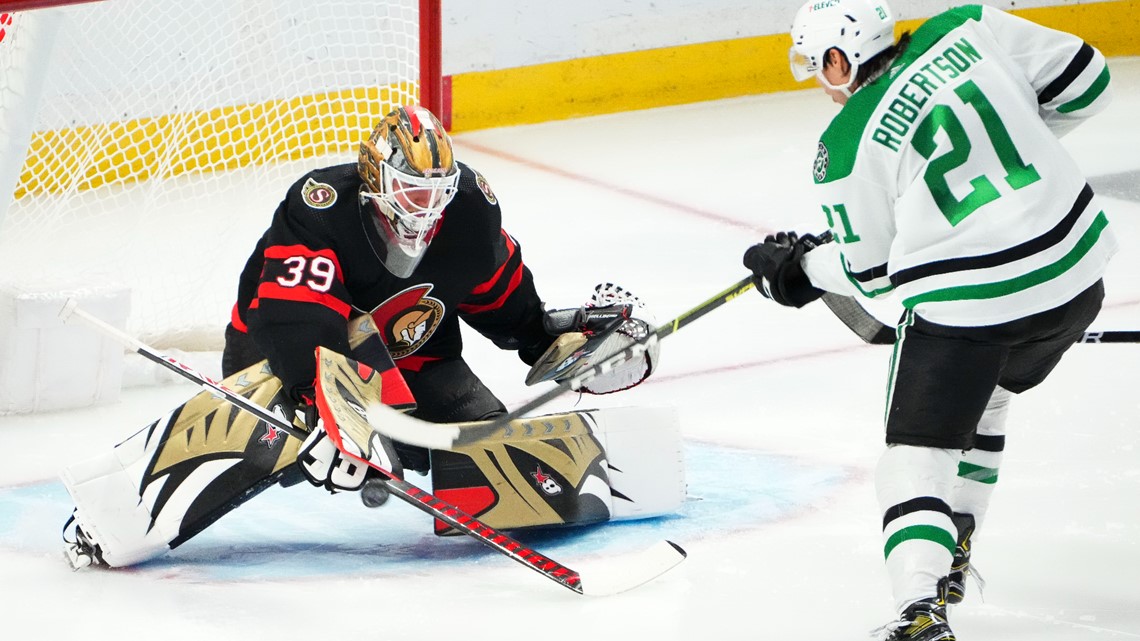 "My mom, she really loves it when [the Stars play in Los Angeles]," Robertson says. "She's able to bring her brother and sisters and my grandma to the games -- and she gets quite emotional."
So far this season, the Stars have played two games in Los Angeles. Robertson scored a goal in both of them -- in the same arena where he fell in love with hockey in the first place.
For Robertson, seeing his parents beam with pride is the best part of his NHL success. Continuing to work hard down that path, he says, is the best way he knows to thank them for setting him up for the career that he -- and his brother, for that matter -- are having.
"What they did for [my brother and me], they really set the path for us to succeed," Robertson says. "We're reaping the benefits of what they did for us."