It's 5:46 a.m. at the DART station on Ledbetter in Dallas, and the parking lot is empty, save for Curtis Corbins' vehicles.
Since we first checked in with Curtis two years ago, he has expanded his network of getting people from South Dallas to work. There are hundreds of jobs in warehouses in Ferris and Ennis south of Dallas, but people who don't have cars and need that work, which often pays more than $13 an hour, have no way of getting to them. In 2017, Corbins started trying to fill that need with a couple of rented mini-vans, charging $20 to transport workers the 80-mile round trip each day.
Now, thanks to a grant from Hunt Consolidated through the Communities Foundation of Texas, Corbins has four vehicles, supplemented by a rented mini-bus, which together carry more than six dozen people to needed jobs every workday. It's technically called C Lee Transportation, but it might be called CART — Corbins Area Rapid Transit — instead of Dallas Area Rapid Transit.
"Our goal is to connect folks to livable wage jobs," Corbins said.
Still, for people without vehicles, getting to work can mean a long day. To hook up with Corbins by 6 a.m., many of his riders need to begin their day around 4:30, take a DART train to the Ledbetter station where he picks them up, only to ride an hour longer to make it to work by 7 a.m. in Ennis.
A passenger in one of Corbins' vehicles can learn a lot about poverty in a few hours. Corbins says more than half his riders are single moms, many of whom have to leave their kids alone while working the night shift.
"In a lot of cases the mom has already gone to work by the time the kids get home from school. When she gets home from one job, she has to go to another one to make ends meet," he said.
Jasmine, 32, who I met while riding with Corbins, has four children, ranging in age from a year old to 14 years old. She hopes to begin working a night shift warehouse job in Ennis soon, which will bring in about $1,400 a month. Her rent for a two bedroom apartment is $1,100 monthly once utilities are paid, leaving $300 a month for food. She works another six hours a day at a nursing home to boost her income.
"I get about four hours sleep," Jasmine said.
At the end of the day, her 14-year-old son sleeps on a futon in the dining room. Her 5- and 6-year-olds share bunkbeds in one bedroom. Her 1-year-old baby sleeps with her in her bedroom. "I know lots of people who have ten people living at home," she says. A relative helps her take care of her younger children.
After two years of talking to his riders, Corbins has an acute sense of how housing, transportation and education fit together. "We're trying to get their transportation costs subsidized," he said. "Day care would help enormously. Financial literacy classes, too."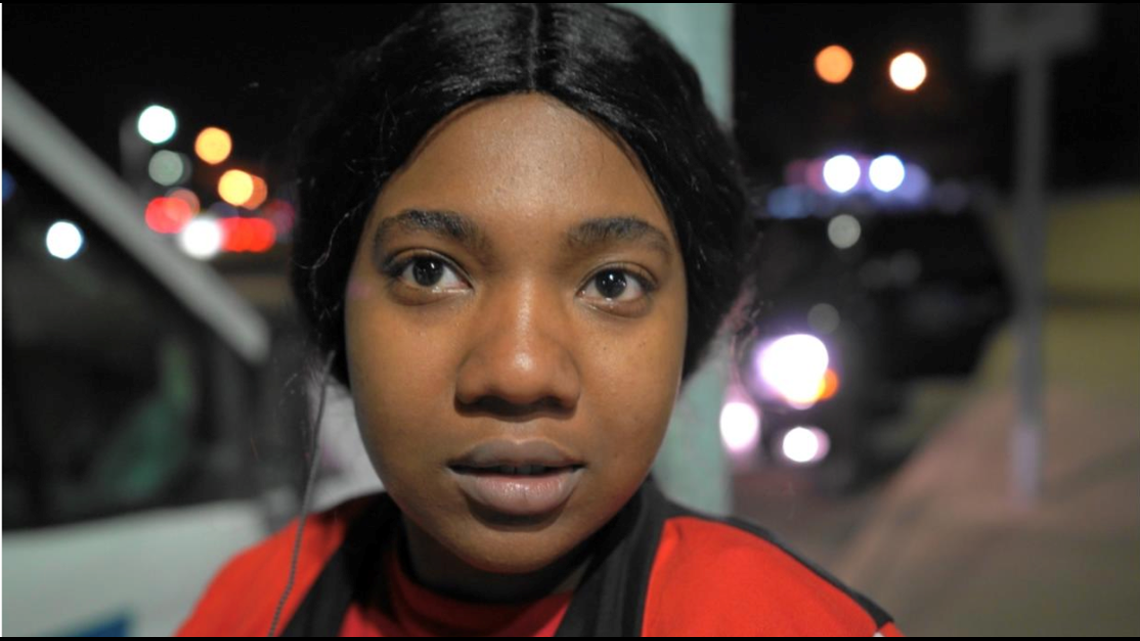 Corbins has already expanded C Lee Transportation (Lee is his middle name) to include taking elderly patients to medical appointments and young mothers to prenatal care, funded through United Way. A service that started taking a dozen people to work now serves more than a hundred.