In a long two-story building off a two-lane highway in rural South Texas, Ofelia De Los Santos has seen first-hand the heartache of the immigration crisis.
"Every single child gets up and begins to pray to God in a loud voice, 'Please, God, send me back to my parents,'" De Los Santos said Tuesday, standing across the street from a facility for immigrant children in the small town of Combes. "'I want to see my mommy, I want to see my daddy,' or, 'Please take me out of here, God."
De Los Santos, the director of jail ministry for the Catholic Diocese of Brownsville, also coordinates ministry services for the hundreds of immigrant children staying at holding facilities along the border.
Many were without their parents when they reached the U.S. Some were separated from their families at the border.
Like several other facilities along the border, the girls facility in Combes is operated by Southwest Key Programs, a nonprofit under federal contract to operate holding facilities for immigrant children. A much larger Southwest Key facility for boys is at a former Walmart in Brownsville.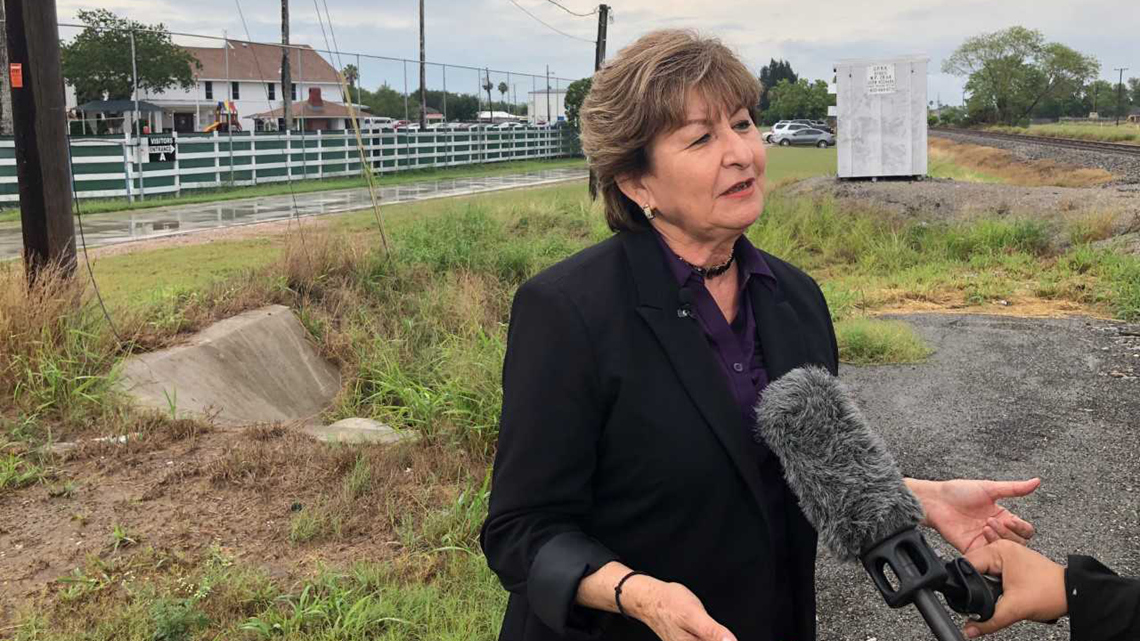 The girls facility in Combes is about 30 miles to the northwest. The white building has a small playground, and tall fences surround the yard. When WFAA tried to get footage of the outside of the building Tuesday, Southwest Key officials asked the crew to leave.
De Los Santos, instead, spoke to WFAA from across the street. She said the facility is home to girls as young as six years old. Some of the older girls also have babies and are pregnant, De Los Santos said. The most recent influx of immigrant children began in May.
"We see the reality," De Los Santos said. "We are the ones that talk to the families and talk to the children. I have never met a gang member or even one that looks like a gang member… I have met families and children in distress who will do anything to make a better life for themselves."
The Diocese provides ordained deacons to minister to the children.
"My ministers call me and tell me, 'I don't know how much longer I can do this," De Los Santos said. "They go home with such heavy hearts."
One of those deacons is Benigno Palacios. Palacios gives sermons to the children, reading out a children's version of the Bible. When the sermons are over, the children run up to him, hoping for a hug, he said.
"I know we are not allowed to hug them," Palacios said in Spanish. "We can only talk to them. But they all come like they want – they must see me like their parent, and they all just want a hug."