FRISCO, Texas — The death of Ross Perot is weighing on many in North Texas, especially for one Frisco woman who befriended the billionaire in the 1960s when her husband was shot down flying a rescue mission in the Vietnam War.
In 1969, former WFAA anchorman Murphy Martin traveled to France with four women from the North Texas area.
Each had something in common: Their husbands were either captured or missing in action during the Vietnam War.
Those women included Sandy McElhanon, Paula Hartness, Joy Jeffrey, and Bonnie Singleton West.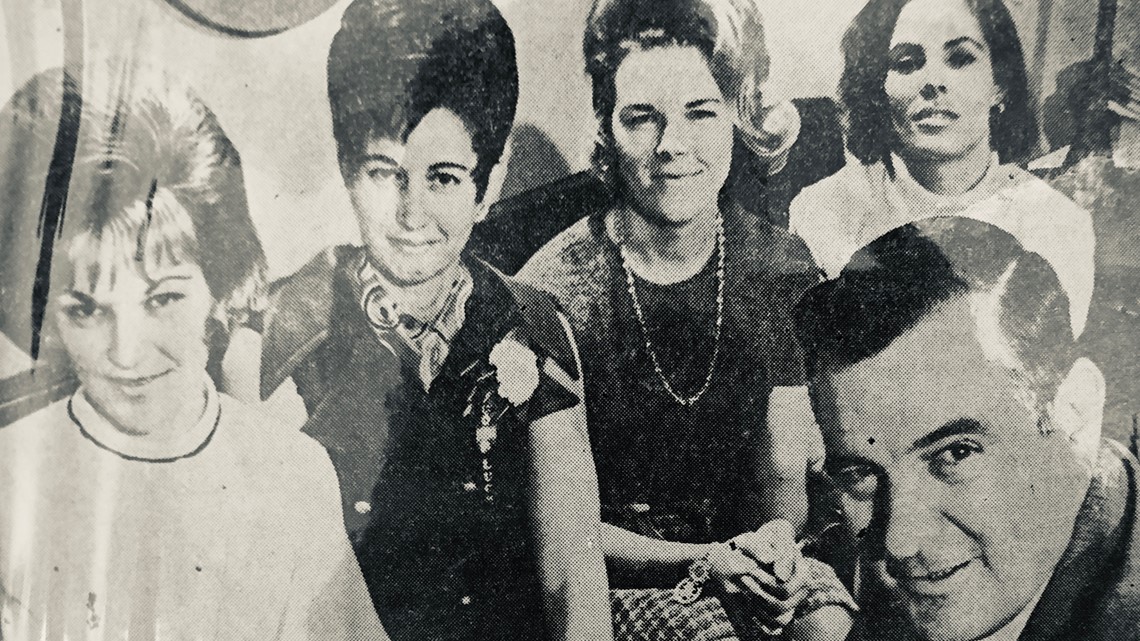 West was only 23. Her husband at the time, Jerry Singleton, was a helicopter pilot and had been shot down during a rescue mission 4 years earlier on November 6, 1965.
At the time West flew to Paris, she hadn't heard from her husband in 4 years and was raising her 3-year-old son Rick.
She and the other wives were heading to France to confront the North Vietnamese at their compound in Paris.
West said the group landed with one question in mind.
"We wanted to know if we were wives or widows," West said.
"I was just desperately worried," she added. "I did not have a day of knowing if he was for sure alive or that he would be returned."
The group met with the North Vietnamese several times, but West said that their efforts weren't received well.
It was the first time in American history that wives of imprisoned or missing soldiers met with a foreign enemy during wartime.
"We were at their mercy," West said. "But we didn't learn anything from them."
Martin reported from the country the entire time, and it caught the interest of the entire nation — including a young Ross Perot.
Perot was leading his company Electronic Data Systems at the time and requested a meeting with West, who had been thrust into the national spotlight as a spokesperson for the wives.
"We met in his office at the top of the Frito-Lay building," West said. "He looked at me from across his desk and said, 'I want to know what this is all about, and I want to know what I can do.'"
Perot immediately became invested.
He funded another trip for the wives to Paris to continue talks with the North Vietnamese that were unsuccessful.
EDS even sponsored a documentary that aired on WFAA about the trip the wives took overseas.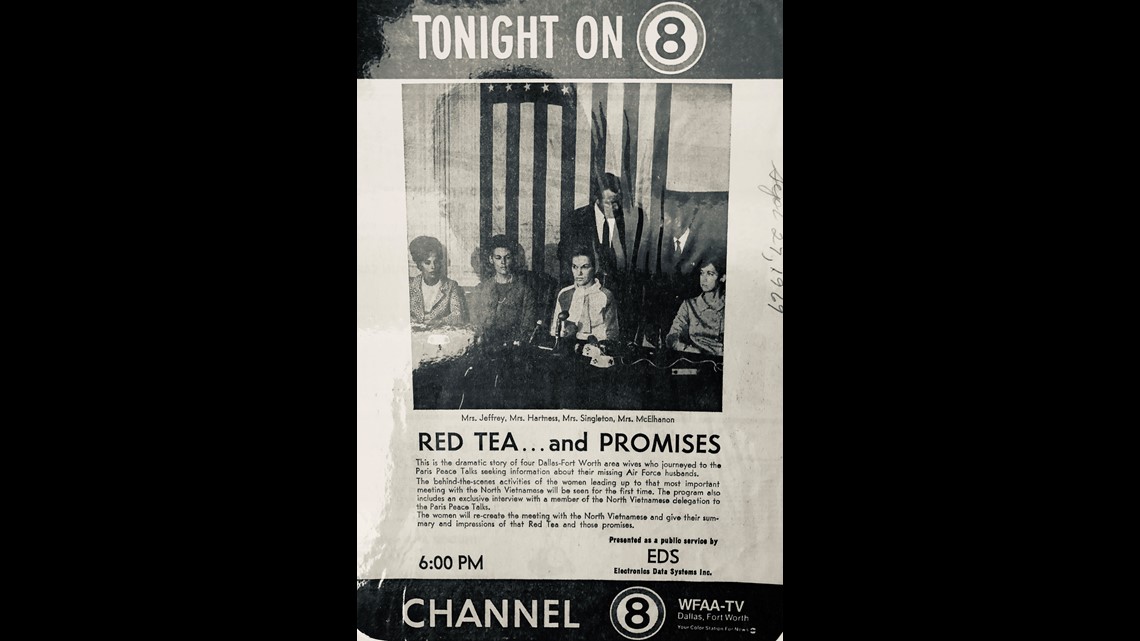 He chartered jets to send supplies, food, and Christmas goods to Southeast Asia shortly after West and the wives traveled to France.
Even though the supplies weren't allowed into North Vietnam, the trip was met with a major media fanfare.
Perot's efforts started to turn heads. He lobbied for the release of POWs and for humane treatment in camps.
In 1970, just a year after confronting the North Vietnamese, West learned from the Prime Minister of Sweden via telegram that her husband was imprisoned and alive.
Without Perot, West said that may have never happened.
"I don't think it would have ever become a leading issue in our country without him," West said.
"I was so happy to be able to tell my son that he did have a daddy and that he was alive."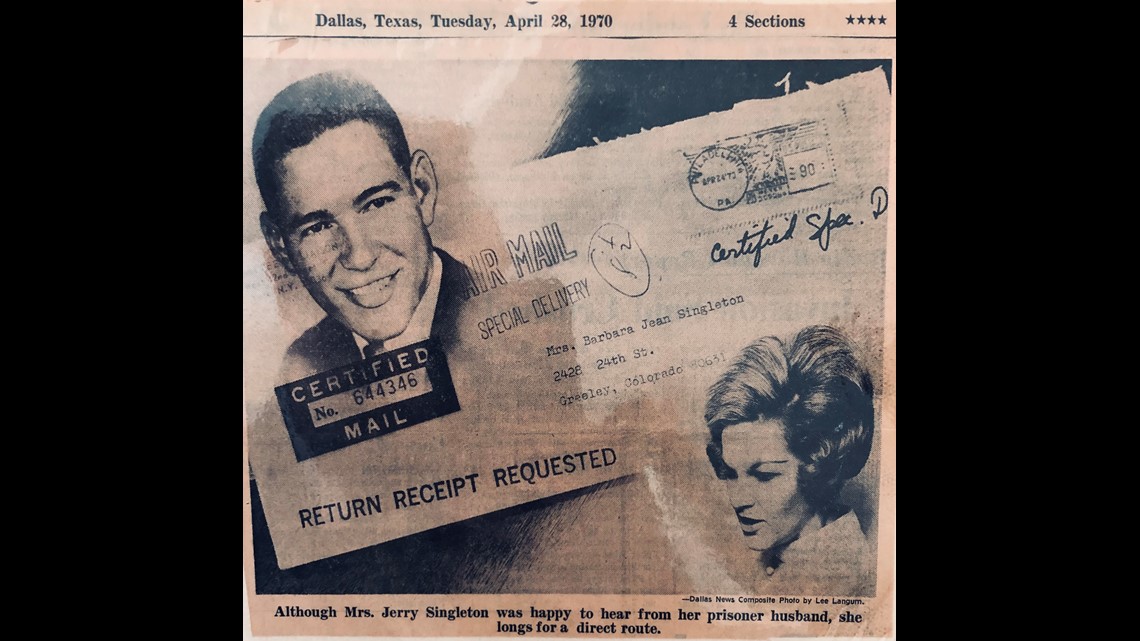 In 1973, Singleton was released from captivity and reunited with West.
Perot continued his support for POWs until the war ended and even after.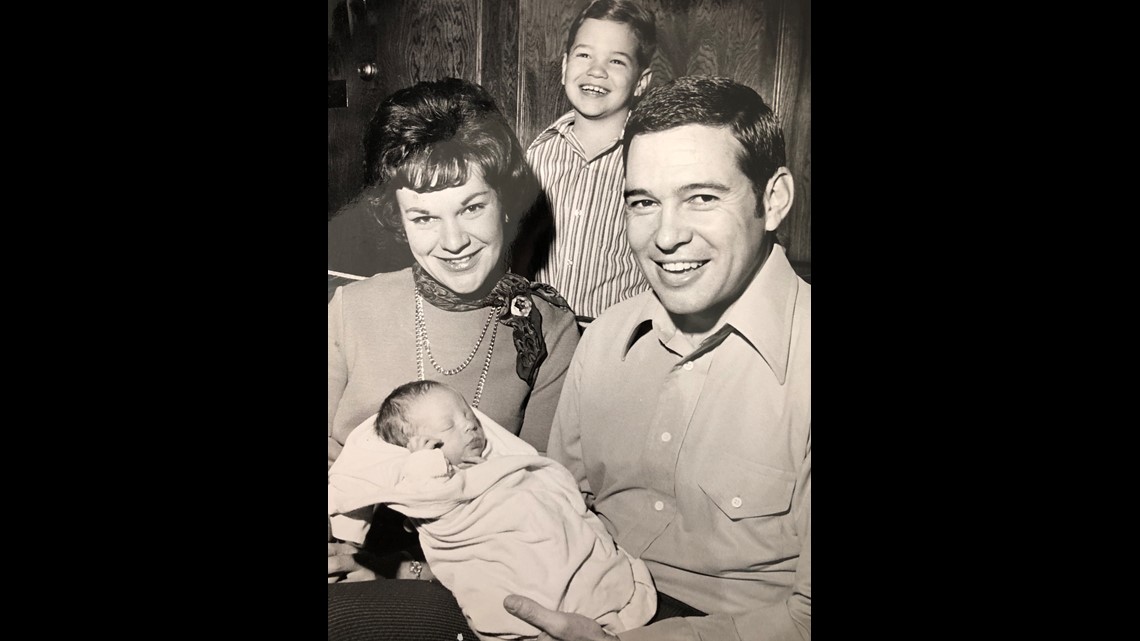 West is no longer married, but she doesn't need to be to know a simple truth.
"America has lost a great man," West said.
"I'm just grateful that we had a Ross Perot in our world."
Singleton went on to become a chaplain in the Air Force and now lives in Burleson.