DALLAS – Days after Deanna Metzger officially filed to make her first run for public office, she is now on the defensive about whether she lives in the district she is running to represent.
Metzger is a Republican who hopes to challenge freshman Democratic state Rep. Victoria Neave.

Metzger registered to vote at 321 W. Grubb Drive in Mesquite, according to the online database provided by the Dallas County Elections Department. And on October 28, she cast a ballot in that district.

Jose Plata, a deputy voter registrar and former Dallas ISD board member, said public records reveal something else. "It should be a big deal. It really should be," said Plata.

On March 31, Metzger registered to vote at the house on W. Grubb valued at $82,000. Neighbors said no one has lived at the address for more than a year. The blinds were closed on Wednesday afternoon and several pieces of trash were strewn on the front lawn. A security camera is positioned over the eave by the front door and no one answered when WFAA knocked.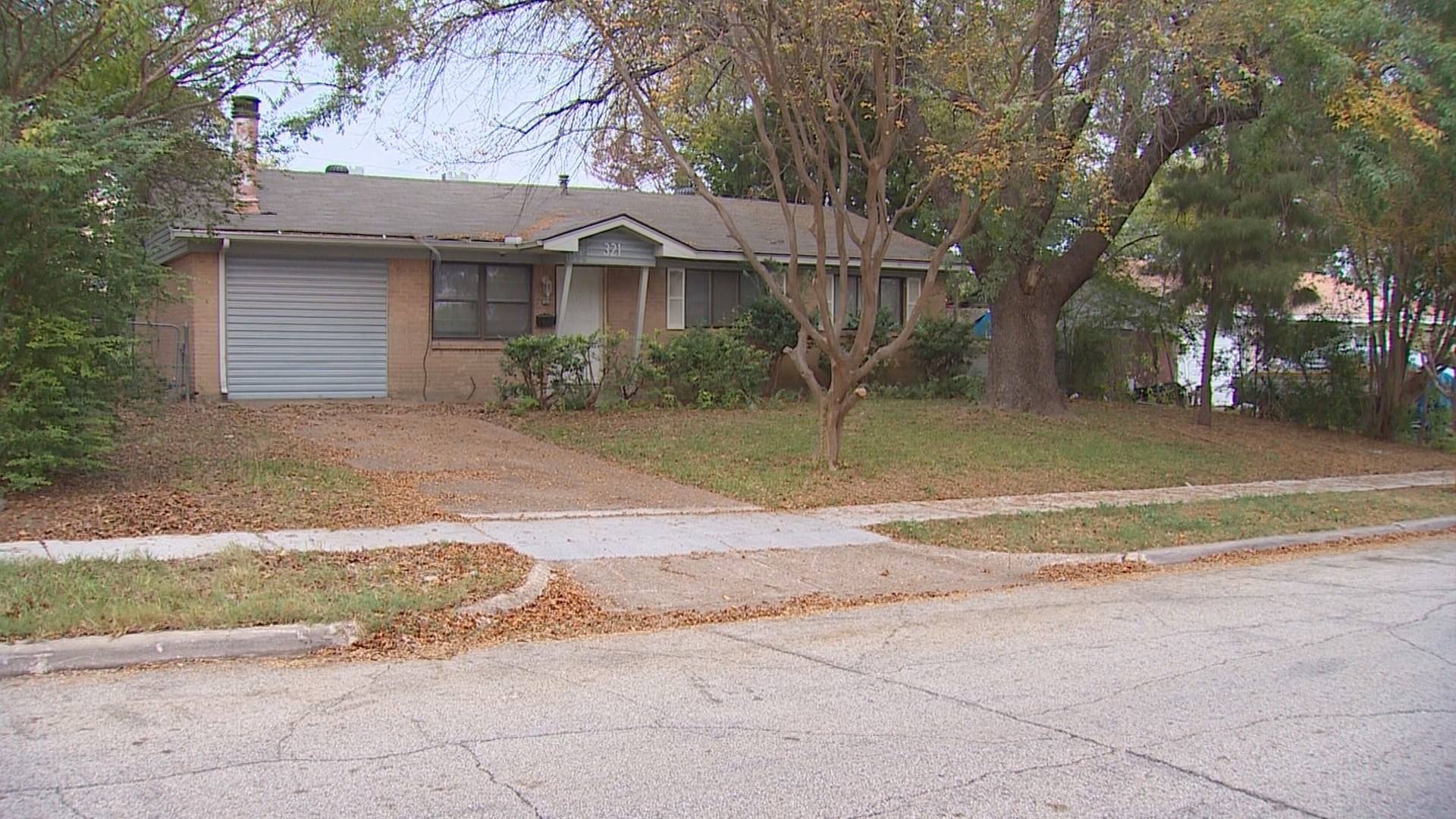 In July, four months after registering to vote in Mesquite, Metzger renewed the registration on her black Porsche to a $700,000 property with a pool in a gated community outside Fort Worth, according to Publicdata.com.
Her driver's license is the same address, according to the same website. Plus, the Tarrant County Central Appraisal District shows that Metzger and her husband claim their homestead exemption at this address, as well.
"I don't think that someone who lives in that type of a home or has that type of money would probably want to live in the property she has chosen to try to sign up in here in Dallas County," added Plata.

In a statement to WFAA, Metzger denied any wrongdoing.

"I meet the residency requirements for the State Representative of District 107. I do own a home in the district. In fact, my husband and I own several properties around the area, and he made the choice where to take our homestead exemption. My ties to the community run deep, as I am also an owner of a business off of Main Street in Mesquite. Furthermore, I'm a product of the Mesquite public school system from Elementary through High School. I graduated from North Mesquite High School, Go Stallions!! Democrats are clearly worried I will expose the incumbent's radical voting record, and are making up false claims about my family a year before the election. I'm blessed to have grown up in Mesquite, and to be meeting thousands of people across the district that support my campaign," she wrote.

State law is clear. Citizens register to vote where they reside, not where they own property.

"I think there's potential this could be fraudulent activity to actually vote in a county in which you do not reside and then file for office in a district where an individual does not live," said Ed Valentine, a political strategist who tracks fraudulent activity.
Still, it is only an allegation which state investigators will now consider.