A WFAA-TV investigation found more than 80 Texas-based airline pilots still licensed to fly passengers despite convictions including driving while intoxicated, sexual assault of a child and aggravated assault with a deadly weapon.
Federal regulators acknowledge they do not conduct routine criminal background checks of commercial airline pilots once licensed. That's despite federal requirements to ensure airline pilots retain "good moral character."
Federal Aviation Administration officials explained that they lack the resources to annually check the backgrounds of the nation's 154,000 commercial airlines pilots. Instead, the FAA relies on pilots to self-report convictions on periodic medical disclosures.
WFAA-TV's investigative unit, however, did conduct criminal background checks of airline pilots in Texas, Florida and Oklahoma.
In Texas alone, WFAA found pilots who have had criminal convictions the past 10 years that could have allowed the FAA to sanction or revoke the pilots' licenses.
Of the 80 Texas-based airline pilots we found with convictions:
30 convictions include aggravated sexual assault of a child, aggravated assault with a deadly weapon, injury to a child, indecent exposure, prostitution, forgery, and burglary.
50 convictions are for substance abuse, including airline pilots with two, or even three or more driving while intoxicated convictions.
Among Florida-based airline pilots, WFAA found serious convictions among several dozen pilots the past 10 years including stalking, aggravated stalking, grand theft, domestic battery by strangulation, aggravated battery of a pregnant victim, and sexual performance by a child.
Oklahoma-based airline pilots also had a number of convictions the past seven years such as sexually abusing a minor child, aggravated attempt to elude police, and endangering lives of others while attempting to elude police.
Former FAA inspector Bill McNease said such convictions highlight flaws in a pilot's character, and should be a red flag to the FAA.
"If you're not of good moral character…if you're going to violate a rule or regulation, say a DWI, rob a bank or molest a child…if you are going to do that, then why do you care about an FAA regulation?" McNease said.
"I don't think the public has a clue as to how dangerous the skies actually are in terms of the people flying them around," said Joseph Gutheinz, a former U.S. Dept. of Transportation and NASA Office of Inspector General special agent.
"This is a problem, but very few people know about it," added Denny Kelly, a former airline pilot.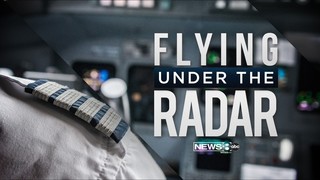 The only time regulators check criminal backgrounds is when initially licensing a pilot. The FAA does periodically check the National Driver Registry for pilots who have drug and alcohol-related driving-related convictions.
But much of the FAA's oversight relies on self-reporting by pilots.
FAA officials said they expect pilots to tell them if they develop a problem – for example, a heart condition, drug and alcohol problem, or criminal conviction. Pilots check boxes on an online medical form, known as "Form 8500-8," indicating if they've been convicted of any "traffic" or "non-traffic" offenses since their last report.
The pilot then takes the form to an FAA-certified doctor for an exam required every six months to a year.
Aviation sources told WFAA-TV that they question whether such self-reporting is sufficient. Pilots, experts say, have every reason to keep their problems secret.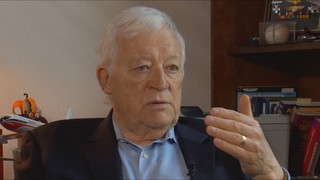 "If you report it, you're going to lose your livelihood," McNease said. "So why would you report it, particularly if the FAA is not going to check it? How are they going to get caught?"
News 8's investigation found that in many cases pilots don't get caught.
Take the case of United Airlines pilot Mark Joseph Uhlenbrock of Missouri. In 2013, the FAA recognized him for setting a "positive example." FAA records show no license sanctions or revocations.
At that time, the FAA apparently didn't know – or possibly chose not to act if they did know – about Uhlenbrock's prior convictions for indecent exposure and third-degree assault.
"Like most companies, we do not perform criminal background checks on our employees, including pilots, after hiring," United Airlines spokesman Charles Hobart told WFAA-TV in an email, when asked about Uhlenbrock and the airline's policy on criminal background checks.
"We hold our employees to the highest standards and follow all FAA policies and regulations," Hobart wrote.
Withholding convictions from the FAA is not new. It's an issue the FAA has known about for several decades, Gutheinz said.
"They view pilots as their customers – not somebody that they have to supervise," said Gutheinz, who served as a Dept. of Transportation and NASA OIG special agent.
In the early and late 1990s, in response to concerns about problem pilots, Gutheinz said federal regulators authorized investigators like him to scrutinize whether pilots were disclosing criminal convictions and other problems.
He said he found dozens of pilots who lied on their medical disclosures back then.
"I had a sea of files of criminal convictions and pilots who had lied on their Form 8500-8 about their criminal history," Gutheinz recalled.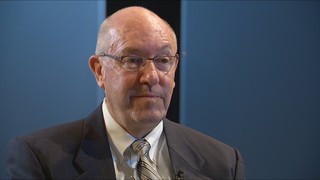 "But we had all kinds of hurdles placed on us," Gutheinz added. "The first great hurdle was that the FAA insisted on an amnesty period if the pilots admitted to the crime, even though we had problem pilots."
"The second hurdle was that they excluded even the most serious felonies, and to only go after drug and alcohol offenses," Gutheinz said. "It was only an artificial hurdle. Violent offenders were just as great a risk as someone who had drug and alcohol offenses."
WFAA-TV showed its list of airline pilot criminal convictions to Arthur Rodgers, a Dallas Area Rapid Transit bus driver for 38 years.
"It's amazing," Rodgers said as he looked at the list of pilot convictions. "Just seeing this now - I just don't understand it."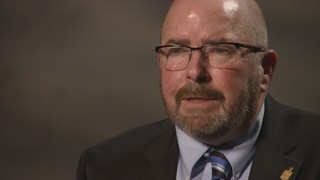 That's because unlike the FAA, DART checks each year to see if a driver has any criminal convictions. City bus drivers like Rodgers are automatically banned for life if they have two DWIs, a felony conviction, or a drug, sex- or violence-related misdemeanor.
"Our criteria is a lot higher," Rodgers said.
U.S. Rep. Eddie Bernice Johnson, D-Dallas, called the criminal convictions News 8 found "alarming."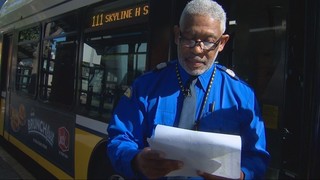 Johnson, a member of the House Subcommittee on Aviation, said she plans to discuss News 8's findings next session.
"It's worthy of attention," Rep. Johnson said. "And I will not stop until we give it attention and see if we can't come up with some methods by which we can guarantee the public that we are being responsible to them."
In response to News 8's questions about its oversight, the FAA said that it caught 67 airline pilots who lied on their medical forms the past five years. Pilots sign those forms under threat of perjury, but it's unclear if more than a handful a year are ever referred to the Justice Department for prosecution.
The FAA told News 8 that nine airline pilots were found to lack "good moral character" as a result of their criminal convictions in the past five years across the U.S.
Among the crimes that led to FAA actions: aggravated assault and battery; rape and aggravated sodomy; online solicitation of a minor; and inducing a minor child younger than 18 years of age to engage in sexual performance.
When the FAA learns of a drunk driving conviction, it may often deal with pilots administratively, allowing them to keep their licenses, though with strict random testing and counseling requirements, according to pilots, experts, and FAA reports.
The FAA also said it randomly tests pilots for drug and alcohol. Last year, the FAA caught 48 airline pilots – about one a week – with illegal drugs or overly high amounts of alcohol in their system.
Random tests performed after the plane lands can be too late, experts told WFAA-TV.
"They test you when you get in from your last trip." Kelly said "If you're drunk, you've been flying drunk. Why don't they check you when you get to the airport to go out on your trip? Doesn't that make more sense?"