WASHINGTON — Many Wells Fargo customers are voicing frustration after money appeared to be missing from their online banking accounts on Friday morning.
The bank said in a statement that it's aware "some customers' direct deposit transactions are not showing on their accounts, however funds in accounts are accurate and available."
"We are working quickly on a resolution and apologize for the inconvenience. Customers' accounts continue to be secure," Wells Fargo said in response to a request for comment.
The bank initially posted a notice in its mobile app Friday morning that said a "technical issue" may be to blame if customers were seeing missing transactions or incorrect balances.
The notice to customers came as many posted on Twitter that their direct deposits and scheduled paychecks were suddenly missing on Friday. Some said their accounts were now at risk of overdrafting because of bill payments.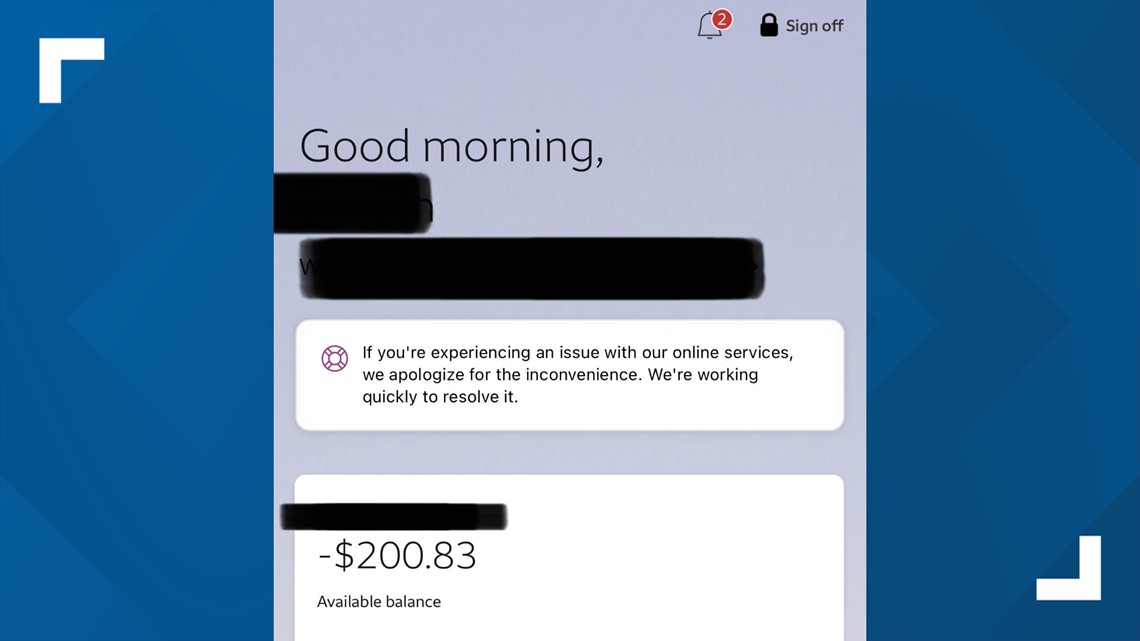 "I'm overdrafted about $1,000 bucks because wells fargo thought it would be cool to take my two checks that were deposited WEDNESDAY out of my account," one concerned Twitter user wrote.