CARROLLTON, Texas — Carrollton police and federal officials announced an additional arrest related to the recent drug overdoses from September of 2022 through February 2023.
All three were indicted in the case on Feb. 22, according to court records.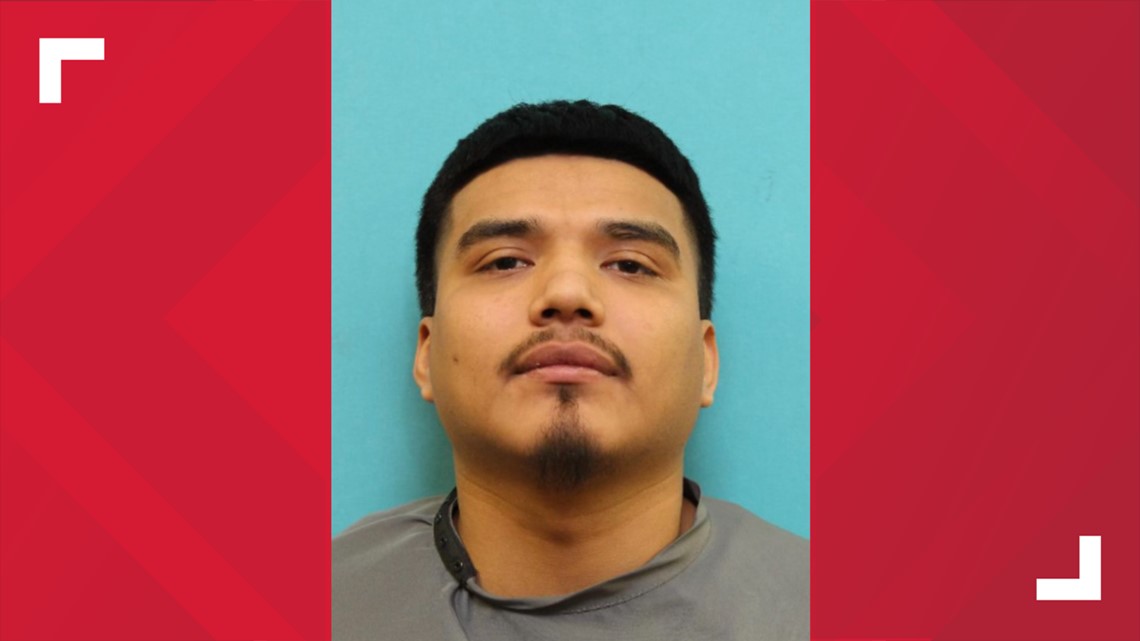 U.S. Attorney for the Northern District of Texas Leigha Simonton said during a press conference that Villanueva allegedly worked through a juvenile dealer to supply fentanyl-laced pills to Navarrete and Cano.
Four juveniles have been arrested in the case as well, authorities confirmed.
Navarrete and Cano are accused of conspiring to sell "M30" fentanyl pills to teenagers near Turner High School and Dewitt Perry Middle School in Carrollton, according to an affidavit. Villanueva is a former student of R.L. Turner High School, authorities said.
"These defendants produced pills that looked exactly like prescription drugs," Simonton said. "Instead of containing oxycontin, they contained fentanyl -- up to 150 times more potent than Oxycontin."
Simonton said law enforcement believes these three are linked to as many as 10 juvenile overdoses, three of them fatal. The overdoses occurred in a span of 6 months to victims ranging from 13 to 16. Those who survived suffered issues such as temporary paralysis and intubation.
"To deal fentanyl is to knowingly imperil lives," Simonton said. "To deal fentanyl to minors is to knowingly shatter futures. Fentanyl is killing our kids. We are angry about it, we are heartbroken about it and we are determined to do all we can about it."
Simonton is advising parents to have frank conversations with their kids about the dangers of fentanyl. And that if they see a pill they don't recognize, to confiscate it immediately. She also warned about watching their children's social media activity.
"Drug traffickers are increasingly using social media to advertise to minors," she said.
DEA Dallas Special Agent In-Charge Eduardo Chavez said 107,622 Americans died from taking drugs last year.
"That means, if these numbers stay consistent in 2023, by the end of today, 295 people will have lost their lives to drugs," Chavez said. "Synthetic opioids like fentanyl account for almost 70% of these deaths."
Fake pills containing fentanyl have been seized throughout North Texas, Chavez said, from apartment complexes to gated communities, rural and urban areas alike.
Just 2 milligrams of fentanyl is considered a deadly dose, Chavez said. According to the DEA lab, six out of 10 fake pills today on the streets contain more than 2 milligrams of fentanyl.
"One must assume pills offered most likely contain fentanyl," Chavez said. "No legitimate prescription can be purchased on social media."
Nine North Texas teenagers overdosed from Sept. 18, 2022, through Feb. 1, 2023, including three who died, with ages ranging from 13 to 17. One of those victims overdosed twice.
Details from the criminal complaint include that the most common type of pill containing fentanyl sold by criminal organizations are small, round blue pills with "M30" printed on them. These pills are commonly referred to as "percs," "yerks," "yerky," "blues," and "M30s."
The complaint states dealers range in age from 14 to 17 and are students at RL Turner High School, and that the pills would be distributed to several juveniles in the area near the high school and Dewitt Perry Middle School in Carrollton.
One of the dealers arrested told police his supply source was known to him as "Hoodhxavi2" on social media, the complaint stated. His account was found, where they saw a post from Villanueva mocking a Carrollton police officer who had issued him a warning for a traffic violation.
After reviewing text messages between one of the juvenile dealers and Villanueva on Instagram, the complaint stated police observed Villanueva was the source of supply for the fentanyl pills.
A search warrant was executed for Villanueva's Instagram account. As a result of the warrant, police obtained several photos from the account of Villanueva and photos of drugs, including "M30" pills, money and firearms.
Following the investigation going viral after the overdoses of multiple juveniles and the arrest of Navarrette and Cano made national headlines, the complaint states Villanueva made an "obvious" response on social media to the investigation: "Only thing that's gonna stop us is feds."
Flanked by Chavez and Simonton, Carrollton Police Chief Robert Arredondo lauded the work of his investigators whose work played a key role in the arrests.
"We will leave no stone unturned to ensure the safety of our community and our children," he said.
After Navarrete and Cano were arrested, Texas Gov. Greg Abbott tweeted about the case, saying state legislators want to make fentanyl poisoning a murder charge.
"The fentanyl crisis plaguing our country has tragic consequences," Abbott said. "Too many Texas families have lost children to deadly fentanyl. Their loss will not be in vain."