Remembering the Space Shuttle Columbia Disaster, 20 years later
On Feb. 1, 2003, WFAA News cameras were rolling when the world realized something was wrong.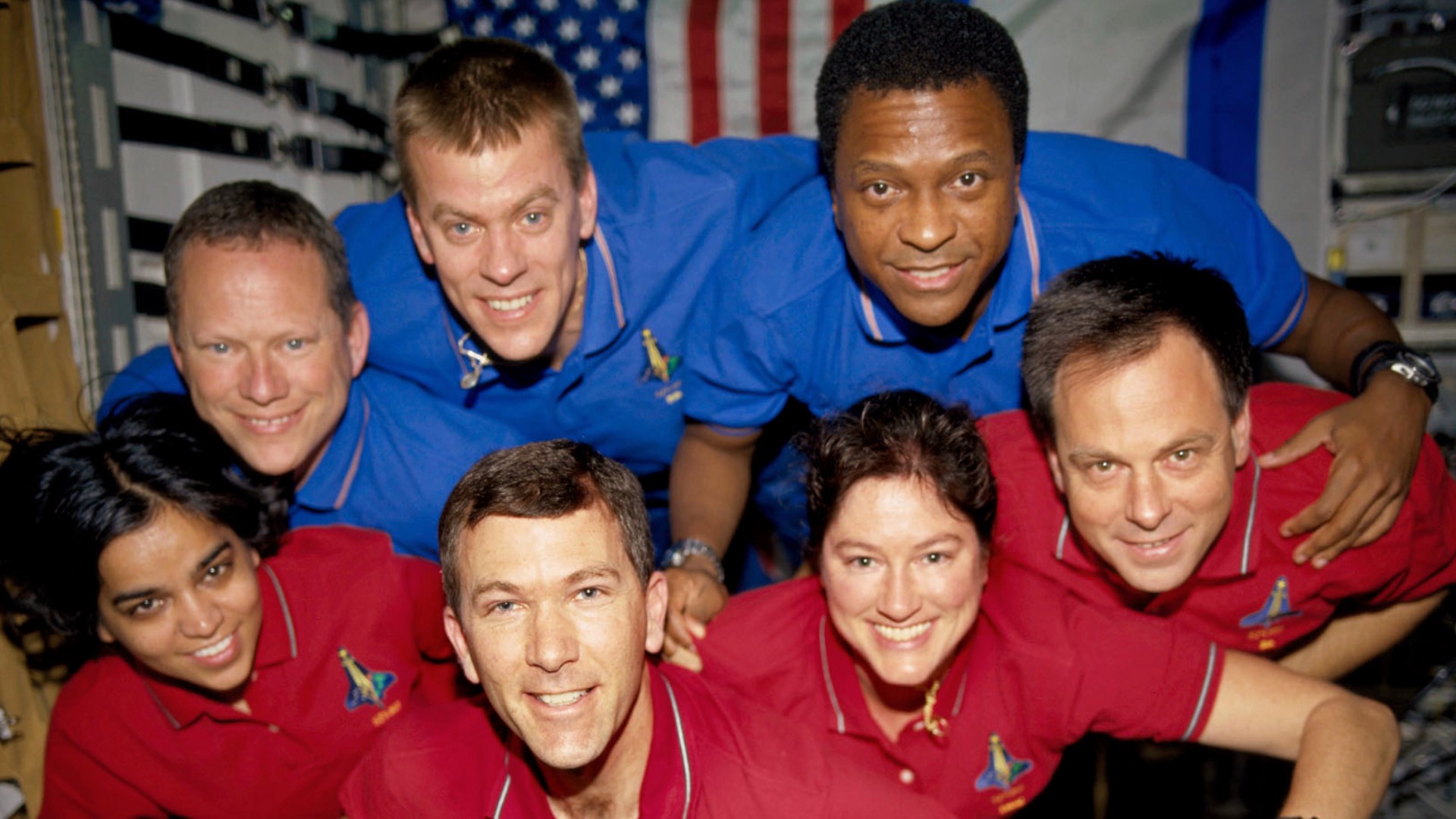 Chapter 1
:
A morning in February 2003
Twenty years ago, the space shuttle Columbia took off on a scientific mission. On its way home, it flew over North Texas.
"Good morning if you step out quickly that's a live picture of the Space Shuttle Columbia going over North Texas," said Brad Watson, former WFAA anchor.
On Feb. 1, 2003, WFAA News was live, showing viewers video of the space shuttle on its way to landing in Florida.
Former WFAA photojournalist John Pronk was assigned to get that shot.
"And my first thought was how is this going to time out? How am I going to do this?" said Pronk.
Right at 8 a.m., the shuttle came into view.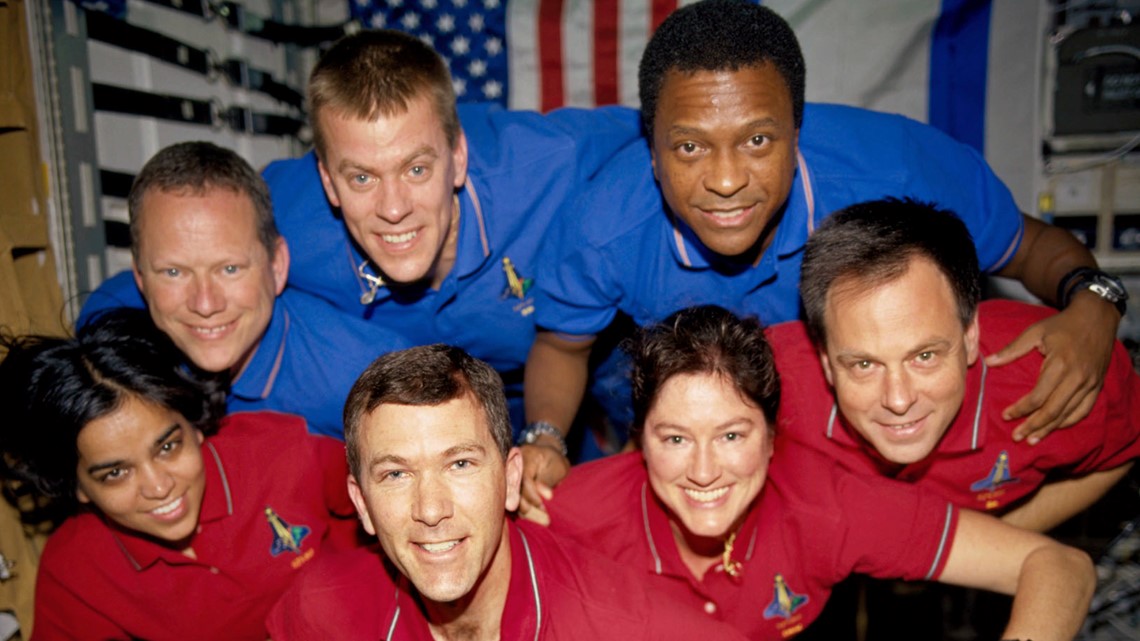 "We came out of a break and it appeared and it came right over and you know they are moving fast," said Pronk.
Pronk said, almost immediately, he and the engineer felt something was wrong.
"He looked at me and I looked at him and said 'somethings not right, something is not right' because all of a sudden you couldn't focus on anything. It was just streams," said Pronk.
WFAA's anchors began broadcasting that something in fact had gone wrong.
"We are going to suspend our normal broadcast right now because we have some breaking news," said Watson.
Pronk knew the significance of what had just happened and rushed back to the station.
"I saw it coming over downtown and it appeared to be a normal entry and then things started flying off," said Pronk.
WFAA was the only station in the nation live at the time.
It was a 47-second live shot from Fair Park that confirmed to NASA that the orbiter came apart on re-entry, killing its seven passengers.
"They've lost contact. We can only hope that it is not the worst," said Chris Gailus, former WFAA anchor.
But the unthinkable happened. The shuttle traveling at an altitude of 200,000 feet at 18 times the speed of sound exploded over Texas.
"I always wondered what it was, because before it broke up, it kind of did that and I know that NASA had mentioned that they thought it did a 360," said Pronk.
Shortly after that, pieces began falling across Texas.
I was among the first reporters on the scene, as pieces continued to fall including one in the middle of Nacogdoches' town square.
Eyewitnesses at the time told us what they saw.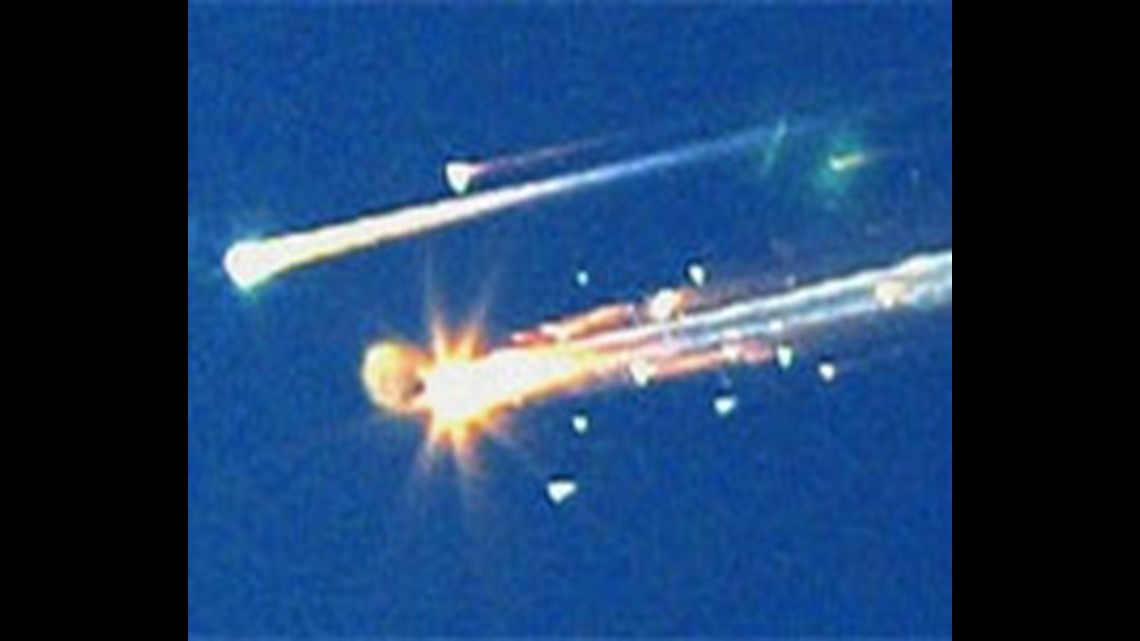 "I heard a noise and windows started shattering and it felt like an earthquake."
The National Guard and dozens of law enforcement agencies were called in to search for debris and guard the larger pieces. Matt Orwig was the U.S. Attorney over the Eastern District of Texas and helped lead the recovery efforts.
"We urgently needed them. The FBI and all law enforcement needed all those pieces to try to put together the puzzle to figure out exactly what happened," said Orwig.
Pieces fell over 2,000 square miles. The search lasted 90 days. The remains of all seven astronauts aboard were found.
"Every time human remains were recovered they would pause everything and have a moment of silence, have a quick service and then everybody would get back to work," said Orwig.
Pieces as small as a quarter and as large as a minivan were found.
WFAA was there when the most significant piece was found, the left wing.
NASA later determined that a piece of insulative foam broke off the space shuttle's external tank on take-off and struck the heat protection tiles on the left wing. On re-entry, the wing caught fire and caused the shuttle to explode.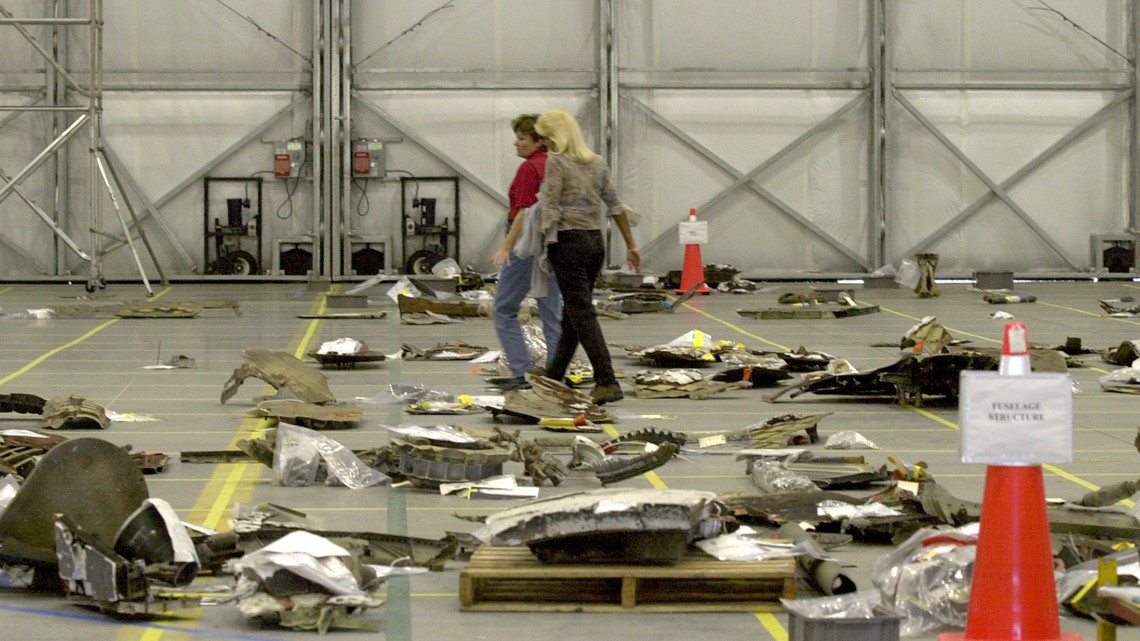 Today, there's a memorial site in downtown Nacogdoches to remember those who lost their lives.
It is a day that will forever be etched in the hearts of those who helped in the recovery, those impacted and those who captured this sad part of American history.
More coverage on the Space Shuttle Columbia Disaster will be on WFAA News at 10 p.m. this week. Tune in for more.