FRISCO, Texas — Sitting over the field at Toyota Stadium is always a breath of fresh air for Gina Miller. She's the vice president of broadcasting, communications and media for FC Dallas. As Miller looks out over the concourse, she has a greater appreciation because of her last few days of travel in New York.
Miller arrived in New York late Monday night with her daughter. On Tuesday, she noticed a slight haze. Then on Wednesday, she watched the skies change colors in a matter of hours.
"The sky was brownish, beige, orange. It was unlike anything I'd ever seen. It was out of a movie. It was a sepia tone skyline," said Miller.
She took this photo at 11:53 a.m. on Wednesday.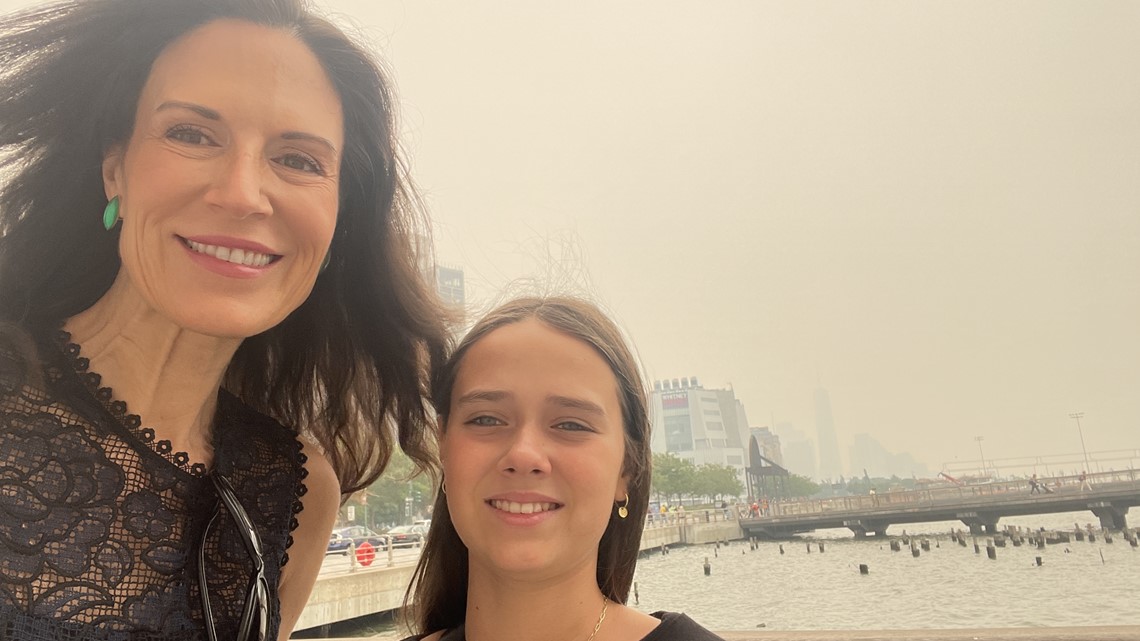 In the same area, Miller took this photo at 2:21 pm on Wednesday.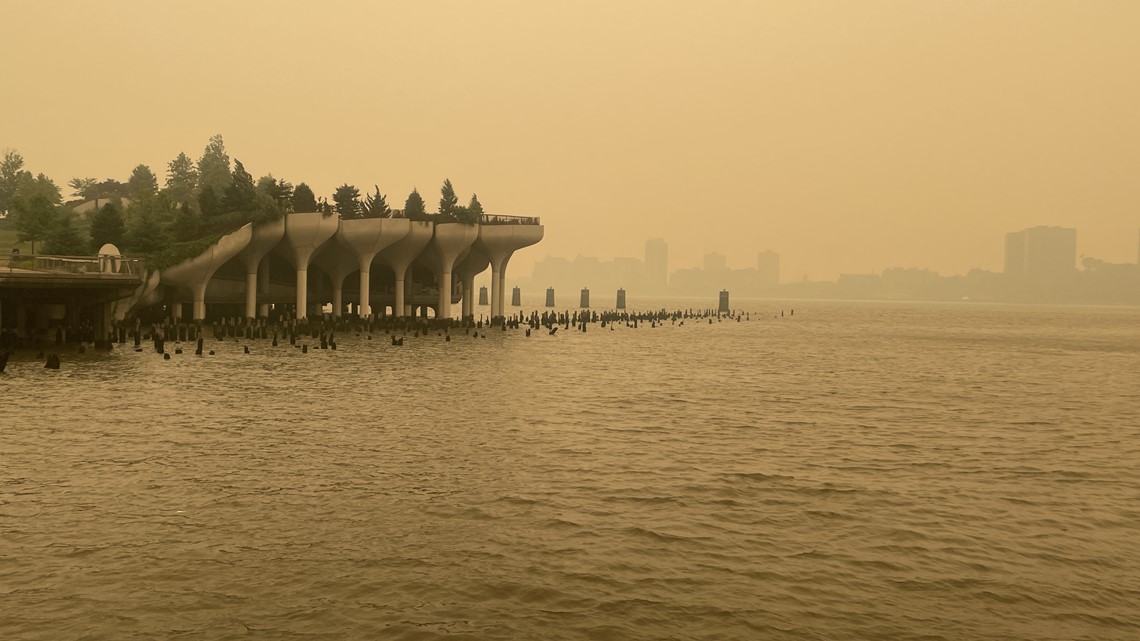 "I almost felt like there was a grit in the air a little bit," Miller said. "In fact, I went back to the hotel and blew my nose. I felt like there was something very small and minute, something brown coming out of my nose."
Andrew Hunt, associate professor of earth and environmental science at the University of Texas Arlington, said it's possible what she felt in her nose was from the smoke.
"You might feel it's sort of gritty in your nose," said Hunt.
He said particles can get trapped and be uncomfortable.
"Over a few days, healthy adults, healthy children should be fine," Hunt said.
His biggest concern is for those with respiratory or heart problems.
He is hopeful that the situation is improving after looking at weather maps, but Hunt cautions anyone who is traveling to the Northeast.
"Look out for the warnings that are present there," Hunt said. "Take yourself a mask to wear because Philadelphia is looking terrible right now, as we've seen, New York has been very bad. So if you're traveling to the northeast, take care."
It's not the New York that Miller hoped to see. She's grateful to be home.
"To see these beautiful blue clouds, blue sky and the grass, it's really something we take for granted," Miller said.