SAN ANTONIO — Two American Staffordshire terriers were put down after killing an elderly man and injuring three others in a Friday west-side attack that San Antonio authorities called "horrific."
Christian Alexander Moreno, 31, was arrested by police and charged with attack by dangerous dog causing death and injury to an elderly person, according to a San Antonio Police Department Facebook post. Both are felony charges.
San Antonio Animal Care Services is investigating the incident, which unfolded along the 2800 block of Depla Street shortly before 2 p.m. The victim who died was identified as 81-year-old Ramon Najera, who was visiting a relative with his wife when the dogs rushed at them while they exited their vehicle, ACS officials said.
San Antonio Fire Department crews responding to the scene observed the man "being dragged by a dog (and) completely bloody before they got off the fire truck," Chief Charles Hood said.
Firefighters began to fight off the dogs with pike poles and pick axes as the emergency evolved into a rescue situation, Hood added.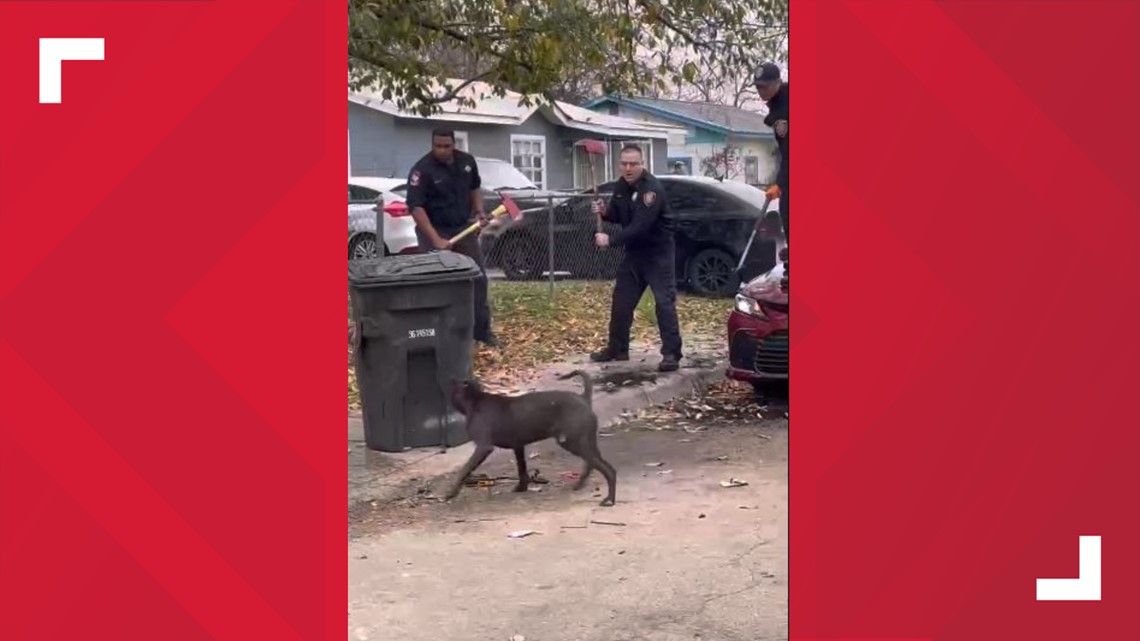 An SAFD captain was bitten on the leg during the struggle. Najera's wife was briefly hospitalized, as was the couple's relative after being bitten on their hand. All have since been released.
"No one expects to go out and fight dogs like they did today," Hood said about his crews who responded. "A horrific scene, and horrific for our firefighters that were part of this."
ACS Director Shannon Sims said the dogs were previously impounded in 2021 for a "mild bite." An affidavit detailed that the dogs had previously attacked two people on two separate occasions, and ACS had received several calls in the past about the dogs violent behavior.
As a result of past occurrences, ACS required Moreno to use a harness on the dogs due to their behavior. According to a video taken by someone who witnessed the attack, the dogs didn't have harnesses on.
According to the arrest affidavit, Moreno's wife told police said she had been scared of the dogs since they had been sterilized because they were acting more aggressive. She said the dogs had been attacking each other in the yard and even asked Moreno to take the dogs back to ACS.
A third dog who was not directly involved but unrestrained in the area during the attack was also apprehended by ACS and was euthanized on Saturday.
A GoFundMe has been created for the victim.
>TRENDING ON KENS 5 YOUTUBE:
Since going on the air in 1950, KENS 5 has strived to be the best, most trusted news and entertainment source for generations of San Antonians.
KENS 5 has brought numerous firsts to South Texas television, including being the first local station with a helicopter, the first with its own Doppler radar and the first to air a local morning news program.
Over the years, KENS 5 has worked to transform local news. Our cameras have been the lens bringing history into local viewers' homes. We're proud of our legacy as we serve San Antonians today.
Today, KENS 5 continues to set the standard in local broadcasting and is recognized by its peers for excellence and innovation. The KENS 5 News team focuses on stories that really matter to our community.