PALO PINTO COUNTY, Texas — The dry heat over the summer has made it prime conditions for wildfires to easily spark.
As of July 20, the Texas A&M Forest Service told WFAA the agency was fighting 16 wildfires across the state. The Forest Service also said this year will mark a "record book year" for a wildfire season.
Fire crews are working to put out two large fires in North Texas: the Chalk Mountain Fire and the Possum Kingdom Lake or "1148" Fire. As of Wednesday, the Chalk Mountain Fire was 6,000 acres and 10% contained, and the 1148 Fire at Possum Kingdom Lake was 500 acres and 15% contained.
Fire officials have said the harsh weather conditions have made it much easier for fires to spark up. In fact, in the summer of 2011, which also had a historically-bad dry and hot forecast, saw a series of destructive wildfires including at Possum Kingdom Lake.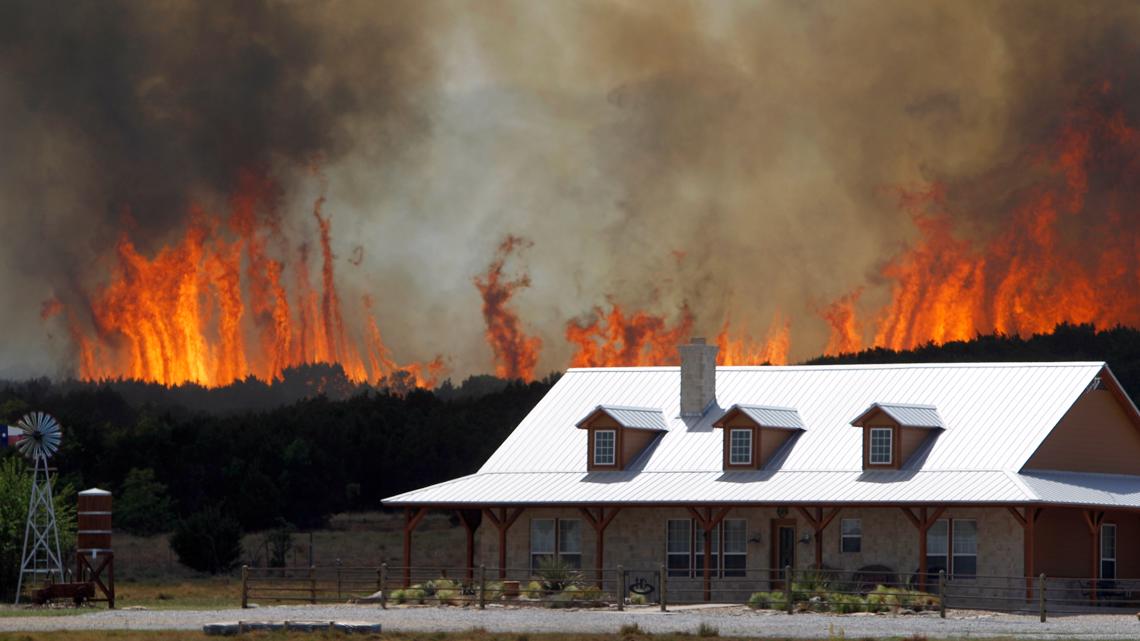 In April 2011, there was a group of wildfires dubbed the "Possum Kingdom Complex," which consumed about 148,000 acres in in Stephens, Young and Palo Pinto counties. The fire was determined to have been caused by a lightning strike.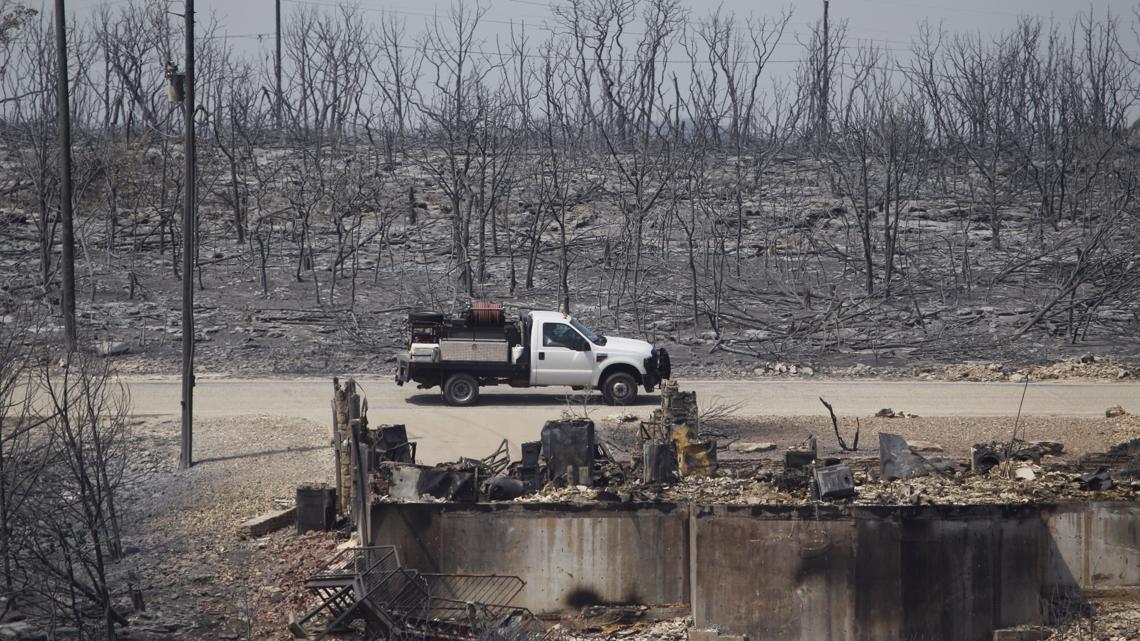 The Possum Kingdom Complex Fire started on April 9, 2011, and burned for 34 days. The fire burned 126,734 acres and destroyed 168 homes. It was the third-most destructive wildfire in Texas' history, according to the Houston Chronicle.
The rugged terrain around Possum Kingdom Lake was a major influence on fire behavior, according to the 2011 Texas A&M Forest Service report.
"The wildfire burned uphill, causing it to travel rapidly and burn intensely, exposing homes along hilltops and ridges to some of the most extreme fire behavior that emergency responders observed in 2011," the report stated.
Another contributing factor to the intensity of the "PK Complex Fire," according to the report, is the vegetation in the area. The report states that this area consists mostly of juniper, which is considered a high-risk fuel because it burns intensely. The effects are even worse when junipers are drought stricken, as they were in 2011. As a result, flame lengths on this fire reached upwards of 100 feet, the report says.
Hundreds of people around the lake and in surrounding neighborhoods had to be evacuated by emergency responders.
Then, another outbreak of wildfires in August 2011 hit the Possum Kingdom Lake area, destroying 39 more homes.

By the end of the season, Palo Pinto County lost 215 homes due to wildfires. The only other county in Texas to lose more was Bastrop County, which lost 1,693 homes after the Bastrop County Complex Fire, the state's most destructive fire in history. Two people also died from the Bastrop County Complex Fire.