DALLAS — Imagine learning the people and moments that make up your life weren't who or what you thought.
Eve Wiley lived through an emotional earthquake with endless aftershocks. This is her story that started in the small East Texas town of Center.
"My parents struggled with infertility for years, and at the direction of their fertility doctor they looked into artificial reproductive technologies," she said.
They chose insemination by an anonymous donor, which is how Eve made her entrance into the world. At age seven, heartbreak hit when Doug, the only father she'd known, died of a heart condition. It led her mother, Margo, to value medical histories, so she contacted the Cryobank for updated info on Eve's biological father.
Snooping is how Eve learned her truth.
"When I was 16, I was going through my mother's emails," she said. "I should have learned my lesson the first time. I saw one communication that said, 'My daughter doesn't know. I'm trying to get more information for her. We used donor 106.' And that's when I was like, What? That's me!"
At 18, She got her records and learned "Donor 106" was a man named Steve. What happened next felt like a miracle.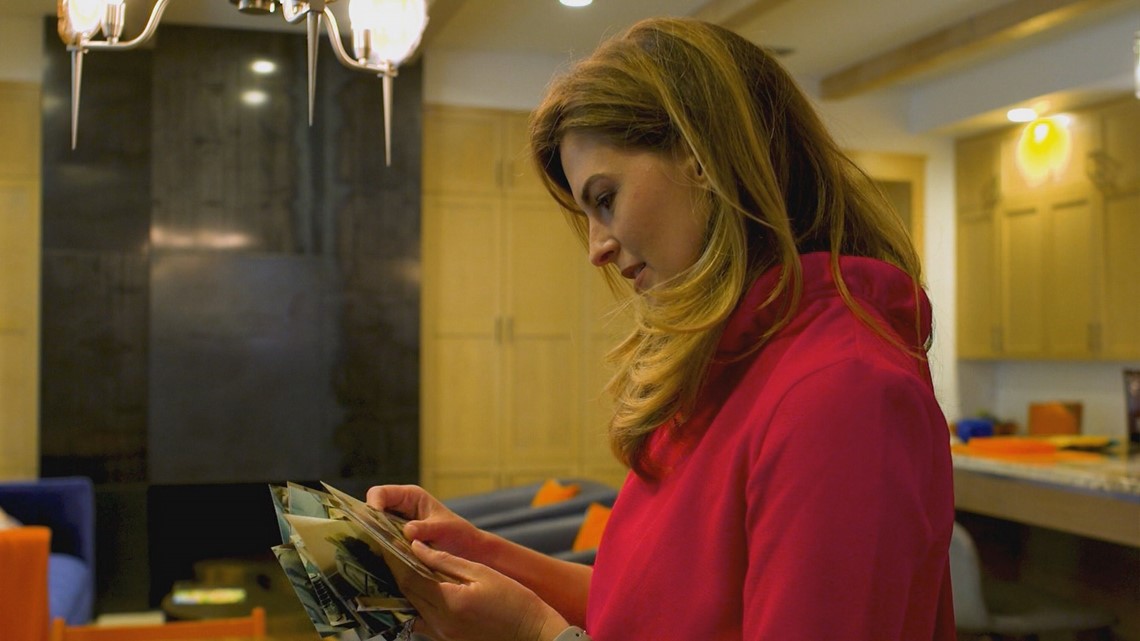 "We started a really loving relationship," she said. "I call him dad. We say 'I love you.' He officiated my wedding. Not the norm, but it just worked for us."
That was this modern family's story for the last 13 years. Then Eve had her own kids. Her son dealt with health issues, and doctors asked for genetic testing. To her surprise, Eve's results didn't match Steve's. She was confused, and looked answers on DNA testing site 23 and Me. Last summer, she contacted a man listed as a potential relative.
"He said, 'Well, I do have an uncle who's from your area,' and he said his name, and I was just like, 'That's my mom's fertility doctor,'" she said.
Eve said the doctor whose image was captured in a photo taken the moment she was born -- the same man her parents trusted -- used his own sperm to inseminate Eve's mother and not the donor they selected.
"I sent [the doctor] a letter," Eve said. "He wrote back and he was like, 'Yes, I am your biological father.'"
Both Margo and Eve felt violated, but their focus has been on change, not charges. They're advocating in Austin for Senate Bill 1259 that would make infertility fraud a crime.
"There is nothing, fingers crossed, until this bill passes that protects vulnerable people from bad actors," Eve said.
Eve is a woman whose identity has never been in her control. That changes now.
"I didn't want to be a part of his legacy," said Eve, of the fertility doctor. "I wanted him to be a part of mine."
For more on Eve Wiley's story, and the identity of the East Texas doctor accused, tune in to 20/20 Friday night on WFAA.