CALDWELL, Texas -- Gene Barber remembers flicking the light switch in his bathroom.
The 92-year-old Caldwell resident saw a flash. He heard what sounded like a clap of thunder.
The force of the exploding natural gas knocked the retired sheriff to the ground. He was trapped for a time under debris inside his home until police and firefighters helped him get out.
After the April blast, Barber spent more than a month in two different hospitals recovering from burns to his hands and face.
According to Texas Railroad Commission records, the leaking gas that caused his home to explode wasn't coming from Barber's gas lines. Records show Atmos Energy crews found a leak at an underground compression coupling on his neighbor's line. After Barber's house exploded, Atmos replaced the neighbor's line, which was installed in 1965.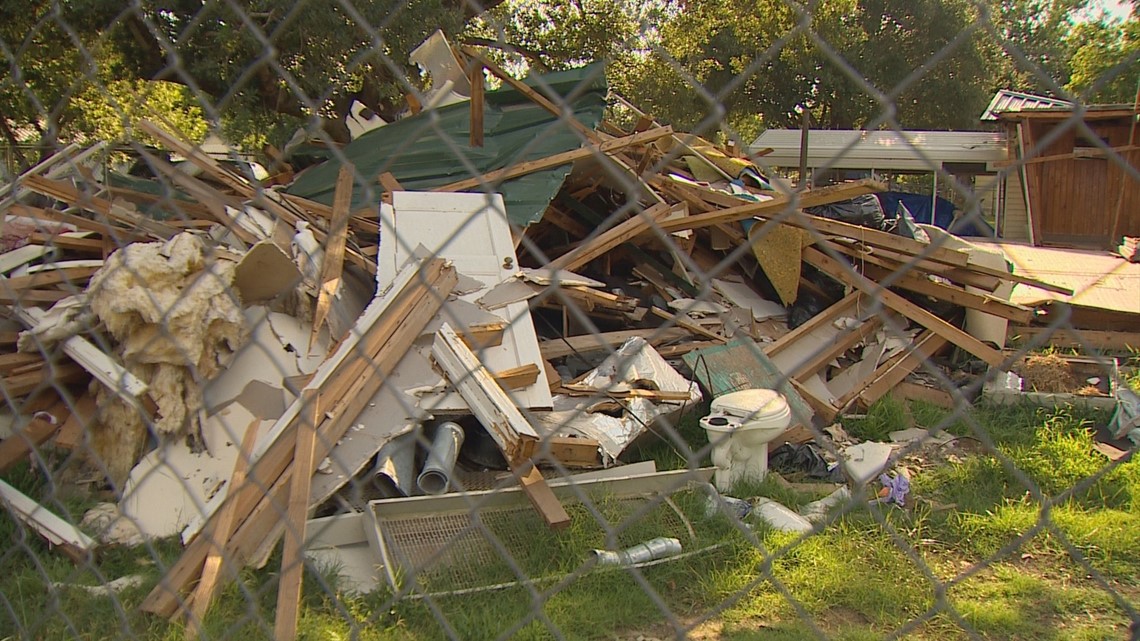 Just as troubling to Barber, though, was the lack of warning before the blast.
"We never smelled gas nowhere," Barber said. "Ordinarily, you can smell it."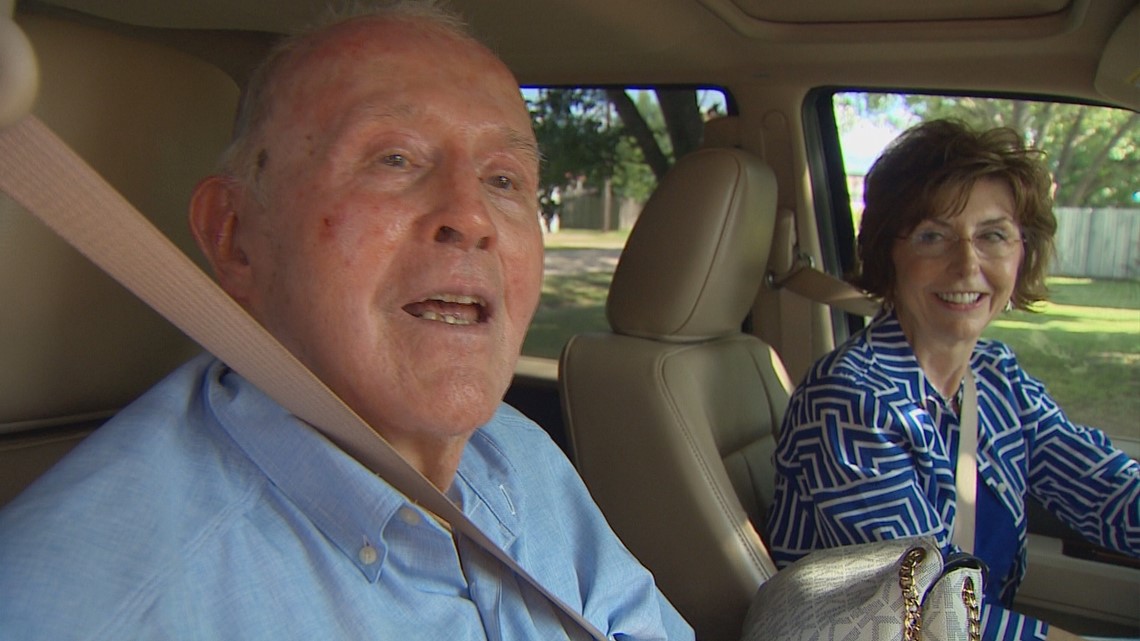 Utility companies have taught people that the rotten egg smell is often the first alert to a natural gas leak. But there's been incident after incident of natural gas explosions where people didn't know there was a leak before their house exploded.
Experts called the phenomenon odor fade. Out of the ground, natural gas has no smell. Companies like Atmos put a chemical in it to make it smell like rotten eggs. Studies have found that, over time, or as natural gas travels through the soil, those warning chemicals can fade.
News 8 has previously reported on other natural gas explosions involving odor fade.
"I didn't smell nothing," said Domingo Mendez, who was injured along with his wife and son when their Dallas home exploded in 2011. "Once I turned the light on it just exploded," he told News 8 at the time.
A year earlier, in 2010 in Irving, a natural gas explosion blew an elderly couple out of their bed. One of them died from the wounds days later. Atmos crews found leak on a compression coupling on a neighbor's service line.
Last summer, southwest of Dallas in Stephenville, Raul Pedroza's stove exploded while he was cooking lunch. He and a friend, who was visiting, were badly burned.
Neither Pedroza nor his friend smelled natural gas leaking from an open valve and pooling inside the house.
"I'm so much pain!" Pedroza said as police, who recorded the aftermath on their body cams, responded. His skin was falling off his body. He was burned so badly that his landlord did not even recognize him when he arrived on scene.
Pedroza spent six months in the Parkland Hospital burn unit.
"Although he didn't die, I would not trade places with him," said his attorney Dean Gresham. "He's in a horrible state right now due to the burns he's suffered."
Pedroza is now in California, where family members are taking care of him. Just last week, he was back in the intensive care unit with sepsis. He has open wounds on almost 70 percent of this body, according to his attorney.
Gresham is suing Atmos over the leak, contending the gas migrated in from outside and ignited.
The lawsuit also contends the company failed to warn Pedroza that the odor associated with natural gas can fade.
Gresham says the company's marketing efforts give a false impression that people will smell leaking natural gas.
"Atmos has a duty as the gas provider to make sure that if there's an open value or if there's a leak, that you'll smell the gas," Gresham said.
He wants Atmos to start a community awareness campaign aimed at making sure people know about odor fade.
In a News 8 investigation that aired in 2010, Atmos dismissed the concept of odor fade. The company called it more theory than fact. When News 8 reached out this time, the company agreed that in "certain rare conditions … the odor can be diminished" such as when gas "passes through certain soil conditions."
The company also acknowledged that "continued exposure can desensitize the sense of smell." Atmos said it does "periodic sampling to assure the proper concentration of odorant throughout our pipeline system."
Ramona Nye, a spokeswoman for the Texas Railroad Commission, which regulates gas utilities statewide, said in a statement that the terms "odor fade" and "odor loss" do not appear in state or federal pipeline safety rules, nor are those terms found in state or federal rules for public awareness or education requirements.
On the day of the Caldwell explosion, Barber said his son-in-law and daughter were in and out of his house. Neither, he said, smelled gas. His son-in-law, Johnny Price, is the town's city administrator.
The explosion woke up Barber's neighbor, Judy Clifford. She ran to his house, not even taking the time to put on her shoes.
"The first thing I saw is a big round ball of fire," she said. "All I could think of was Gene."
Fear turned to relief when she heard him call out for help.
"It was good to hear his voice," she said. "God was with him. He's lucky to be alive."
The explosion was so powerful that part of Barber's roof was standing straight up. The other side was gone.
Clifford was shocked to hear that the leak was in another neighbor's line, not Barber's. She says she, too, did not smell natural gas in the neighborhood prior to the explosion.
"That's very scary that you can't smell it," Clifford said.
She bought natural gas detectors for her home after speaking with News 8.
"I don't know if you can imagine walking into your house, thinking everything's OK and just flip a switch and have something like this happen," Clifford said.
Barber is thankful to be alive. His burns are slowly healing.
Barber, a World War II veteran, turns 93 next month. He is teaching Sunday school again. A Bob Wills aficionado, he's back to singing karaoke every chance he can.
"It wasn't my time," he said.