'They do not work': Deadly Dallas shootings, including at a hospital, put spotlight on lax ankle monitoring
Authorities say despite repeated violations, violent felons were not effectively tracked, resulting in three deaths. Lawmakers say it's time to fix the system.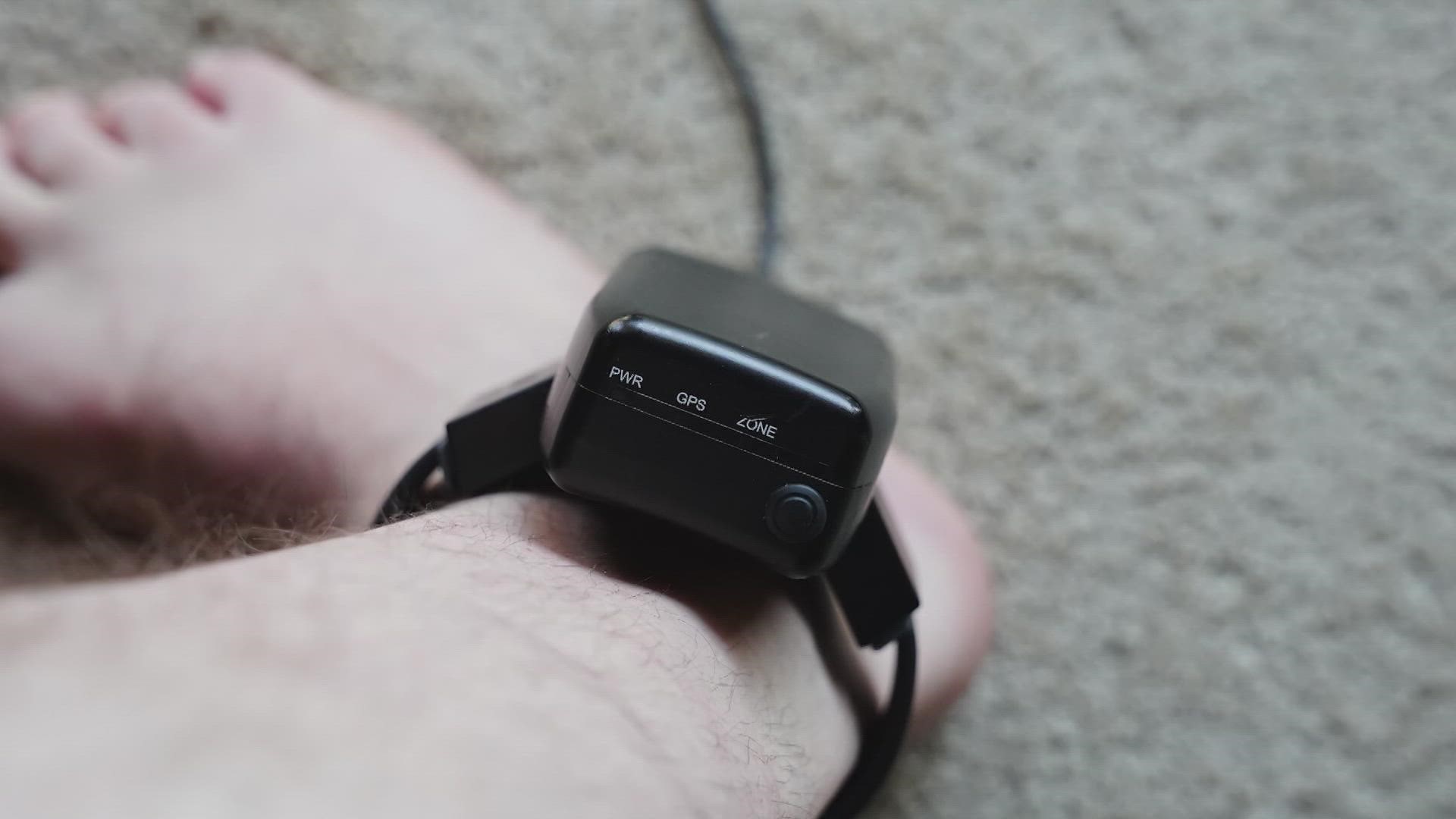 A mother was holding her newborn baby when the father, a violent parolee, pulled out a handgun in their hospital room and, according to police, fatally shot two people.
The gunman was wearing a leg monitor. So why was no one keeping an eye on him?
Top political leaders, including Gov. Greg Abbott, have called for investigations of the state's parolee monitoring program, and a Dallas lawmaker is pushing new legislation to prevent more violence.
A shooting at Methodist
:
It all started on Oct. 20, when Nestor Hernandez walked into Methodist Hospital Dallas.
Hernandez, a four-time convicted felon, had been out of prison about a year. He had served about 85 percent of his eight-year sentence for aggravated robbery. Had he not been released early, he would have completed his sentence on Jan. 7, 2023, according to state officials.
He was wearing an ankle monitor when he went into his girlfriend's hospital room. She had just given birth to his baby.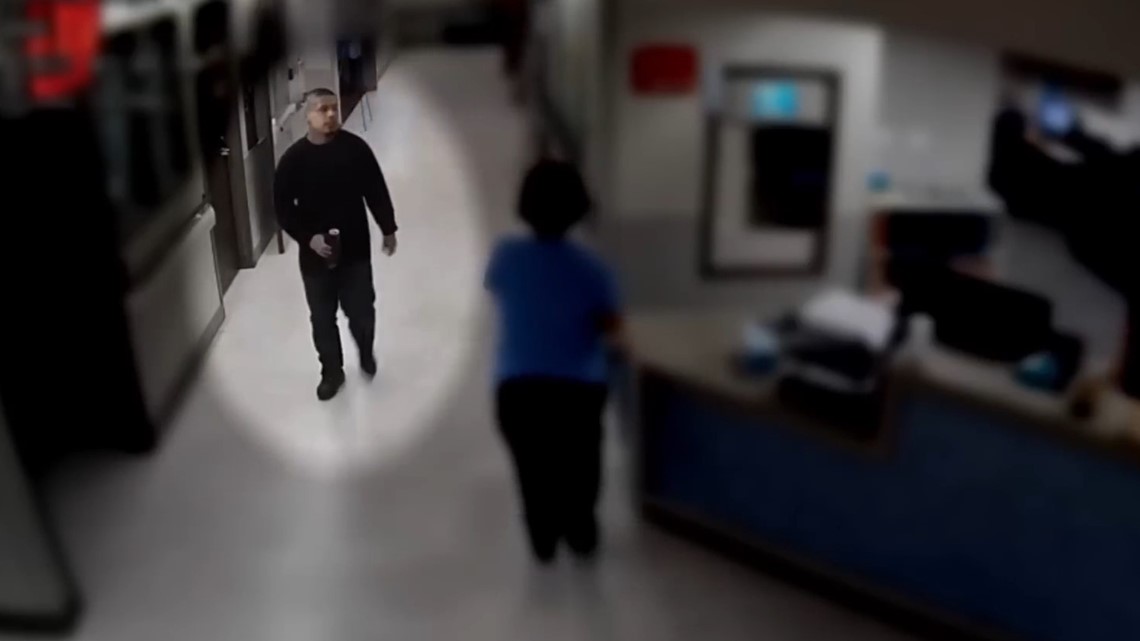 Police say he told her he was going to kill her and whoever walked in through the door. Police say he was pistol-whipping his girlfriend when hospital staff went to help.
Recently we spoke exclusively to Hernandez's girlfriend who asked we not show her face or name her.
"Were you surprised he did what he did?"
She would not talk about the shooting, but did tell us she was horrified when she says Hernandez shot caseworker Jacqueline Pokuaa when she walked into the room. Police say he then shot nurse Annette Flowers. Both women died at the hospital.
Their deaths sparked outrage. Lawmakers and police demanded to know how a violent felon on an ankle monitor walked into a hospital, shot two people and no one at the hospital or DPD knew he was there.
"I've said it before ankle monitors do not work on violent criminals," Dallas Police Chief Eddie Garcia said. "They do not work."
Two types of monitors
:
When we started to look into how these ankle monitors work, we learned there are actually two types used by the Texas Parole Board.
One of them is a radio frequency monitor, also called a curfew monitor, that only shows when a parolee leaves the house and comes home. In other words, it's not a tracker. The second type of monitor has GPS and can track where parolees are.
Hernandez's girlfriend told us he did not have a GPS tracker.
"It was a curfew one," she said. "He could only come out from like 7 and then he had to go back in when they would tell him, but it wouldn't show them where he was and stuff."
A report released by Gov. Greg Abbott's office on the investigation confirms that "the electronic monitor notifies the parole officer if he is not at his residence during pre-arranged time period. The monitor does not track movement."
The report, prepared by the Texas Department of Criminal Justice and Board of Pardons & Paroles, says Hernandez had six ankle monitor violations.
"When he would violate, they would call him and he would just let them know, 'Oh, like I was outside smoking a cigarette,'" Hernandez's girlfriend told WFAA. "They wouldn't actually check. They would call and say, 'Why is the box beeping,' and stuff like that."
Thousands on monitoring statewide
:
Statewide, state prison officials say there are 4,207 parolees from the Texas prison system on ankle monitors.
A Dallas police spokesperson told WFAA that the department is not notified when state prison officials release someone on parole.
Here is the breakdown on the number of parolees released in North Texas counties, as of late January:
We also asked the company the state pays to run its program how many employees they have monitoring parolees statewide and in Dallas. We got no answers. We asked state prison officials, and they referred us back to the company.
Here's what we do know, however.
Even when a parolee has a full GPS tracker on their leg, that's no guarantee that anyone is paying attention when they violate their pre-arranged schedules.
GPS no guarantee of safety
:
Police said Zeric Jackson was on parole for aggravated robbery on a GPS monitor when he shot and killed a man at his former girlfriend's Dallas home in November. A parole review found he had made 16 "unapproved visits" to the girlfriend's home prior to the fatal shooting.
"An administrative investigation revealed that Jackson's parole officer failed to properly check his GPS coordinates and failed to follow policy to complete necessary in-person and collateral contacts with the parolee," the state review states.
Jackson's parole officer was recommended for dismissal, it states.
Hernandez, on the curfew monitor, also had violations that went unanswered or unaddressed, records show.
On the day of the hospital shootings, there was a warrant for Hernandez's arrest because he had violated curfew. The report prepared for Abbott states: "Parole officer called him and showed he went to the hospital for the birth of his child and the warrant was withdrawn."
In other words, Hernandez wasn't arrested. And because he was wearing a non-GPS monitor, authorities had no idea where he was – until shots rang out at the labor and delivery unit at Methodist.
State Representative Rafael Anchia is outraged by the lack of supervision and accountability for people like Hernandez.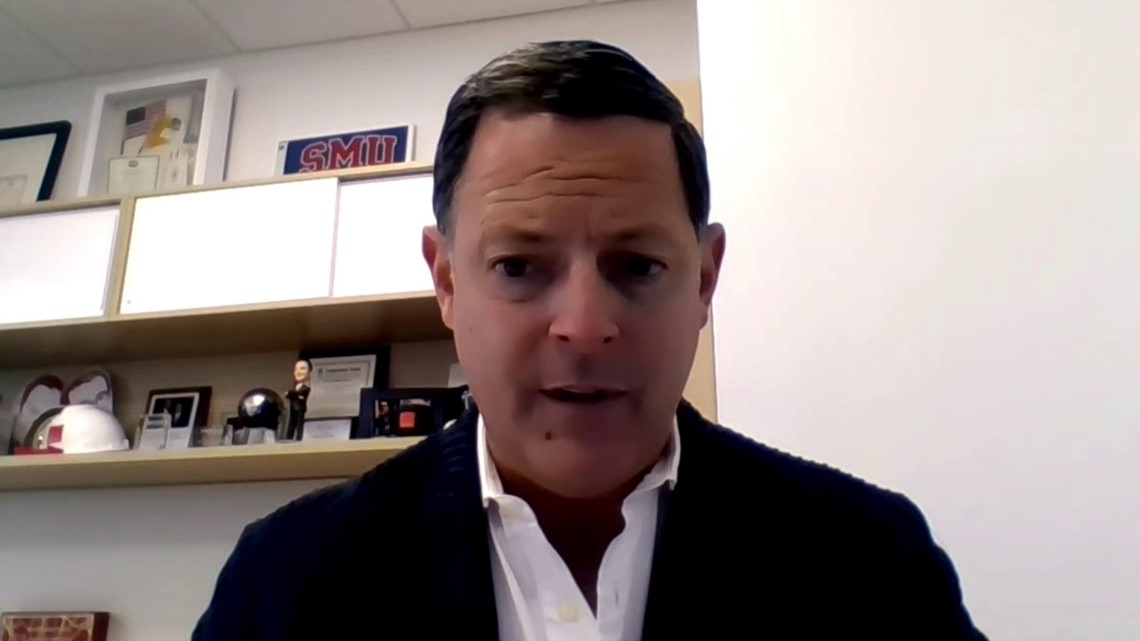 "He did everything you could possibly do to have parole revoked yet the Board of Pardons and Paroles kept him out and did not put him back in jail, which they should have done."
Revocations
:
We asked state officials how many parolees have had their parole revoked due to monitoring related violations annually.
They said there are between 3,000 and 4,000 revocations each year. Here's a breakdown by county, per the Texas Department of Criminal Justice:
Some, however, don't go back to jail despite multiple violations.
Time and time again, Hernandez violated his ankle monitor conditions, the state report shows. Five months before the shootings at Methodist hospital, Carrollton police arrested him on a warrant for cutting off his ankle monitor. He spent 100 days in jail and was released – right back into society.
But he didn't go to jail for breaking the law.
Removal not a crime
:
In Texas, it isn't a crime to cut off your ankle monitor. It's only an administrative violation.
Andy Kahan runs the CrimeStoppers program in Houston and has been fighting to get the law changed after a crime spree in Houston by a parolee on an ankle monitor who had cut it off.
Kahan spoke at a state house committee meeting in 2019.
"Ankle monitors are as good as the person who wants to honor it," Kahan said. "If they want to honor it, it's the greatest tool in the world. But guess what? If they do not want to honor it, there's nothing to prevent them from removing, destroying or tampering."
Kahan told lawmakers back then that seven other states, including Florida, New York, California and Michigan, make it a criminal offense to tamper with a leg monitor.
In Texas, lawmakers drafted a bill to make cutting off a monitor a crime. It passed the House but failed in the Senate, so it didn't become law.
New legislation
:
Rep. Anchia said he plans to introduce his own bill this legislative session to criminalize cutting off the ankle monitor. It would also immediately revoke a person's parole when they cut off their monitor.
"I'm working with DPD on this," Anchia said. "The bill says if you cut your ankle monitor, you're immediately going to have your parole revoked and you're going to serve your full sentence. No more of this stuff that, 'Hey, you cut it off, and you're staying on parole.' Sorry."
Anchia, a Dallas democrat, will have bipartisan support. Gov. Abbott has called for legislation as well in a letter to the Lt. Governor and House Speaker. "Texas cannot allow violent offenders who jeopardize public safety back into our communities," Abbott said.
Hernandez's girlfriend agrees with them that removing a monitor should be a criminal act.
"Hell yea!" she told WFAA. "They should, especially with a person like that has a lot of those kind of charges. They should really track them make sure they shouldn't be anywhere but being at home."
More WFAA Investigates coverage: