Fancy dinners. Vacations. Even country club dues.
That's just Congress, we thought. But a WFAA investigation has found former state lawmakers also hang onto campaign money long after their political careers in Austin are over.
North Texas former lawmakers Jim Pitts, Steve Wolens and Burt Solomons together still have about $2.2 million, records show.
WFAA looked at Texas Ethics Commission filings of nearly 400 former state representatives and senators. We found that about 40 of them had between then about $9 million in leftover donations.
Many of them aren't leaving the money in the bank.
And some of it gets spent even after they've died.
State Sen. Mario Gallegos of Houston died in 2012 with about $45,000 in leftover campaign donations.
We found salary bumps for his staff, and election day expenses – even though the candidate was dead.
Is that even legal? The Texas Ethics Commission couldn't tell us for sure.
Gallegos's widow told us after her husband died, she and her family worked to spend the leftover campaign money within the rules. She said closing down her husband's district offices took time, and that people had to be paid to do that work.
Rodney Ellis of Houston had a whopping $2 million in his campaign fund when he left the state legislature. He's now a Harris County Commissioner.
We pulled his last campaign filing before leaving Austin and found purchases of stock – about a half million dollars worth - all bought with donated money.
Legal? Yes, as long as any proceeds go back into the campaign account.
Ellis declined to go on camera to talk about his stock market activity.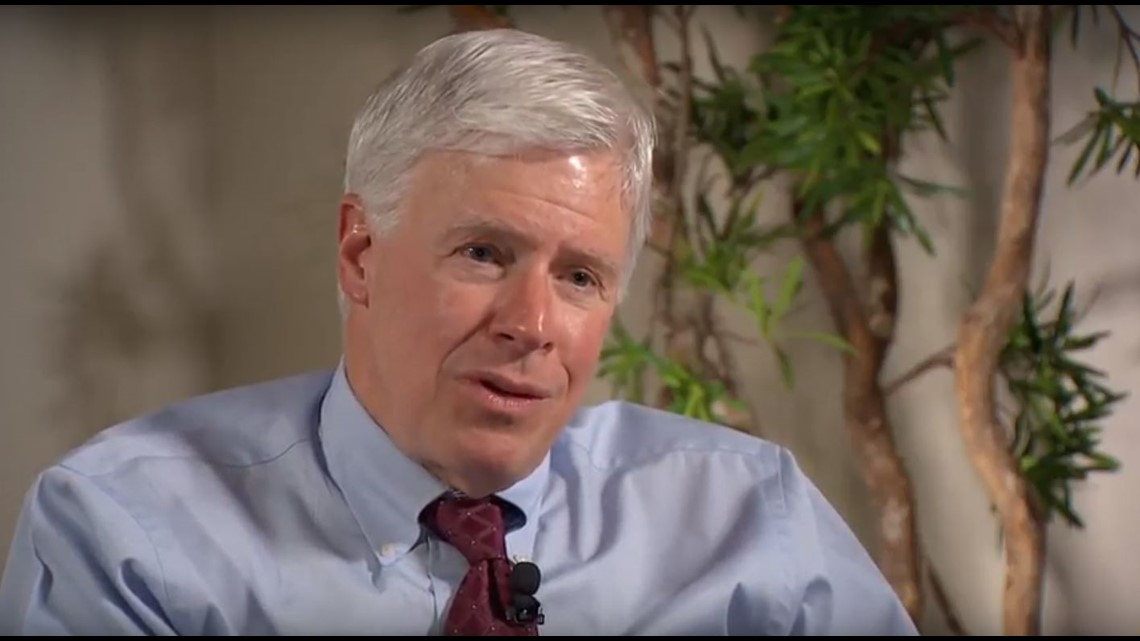 It's all legal," said Dave Jones, a Dallas lawyer and president of Clean Elections Texas. "I think most people don't expect that they'd be able to use their excess campaign funds in all the different ways that they can."
"It's a pretty darned broad definition," Jones said.
How broad? Let's look at former state representative Kevin Eltife from Tyler.
He has one of the biggest leftover campaign funds in the state at $972,000,
Last year, he used his old campaign donations to fly to California. He spent three days at the Beverly Hills Hotel on Sunset Boulevard.
The tab? More than $7,000, according to his campaign spending report.
Here's why. The trip wasn't personal. It was state business. When Eltife left the legislature, he became a University of Texas regent. The trip and hotel stay was for a chancellor's meeting. And since UT is a state school, that counts as state business.
Eltife told News 8 the hotel choice was dictated by the meeting location, and that the rooms were part of a block reserved by the university. He also said he did not seek reimbursement from UT for his travel expenses, which the rules permit.
Ken Armbrister is the only former Austin lawmaker who agreed to talk to us on camera about their leftover campaign money.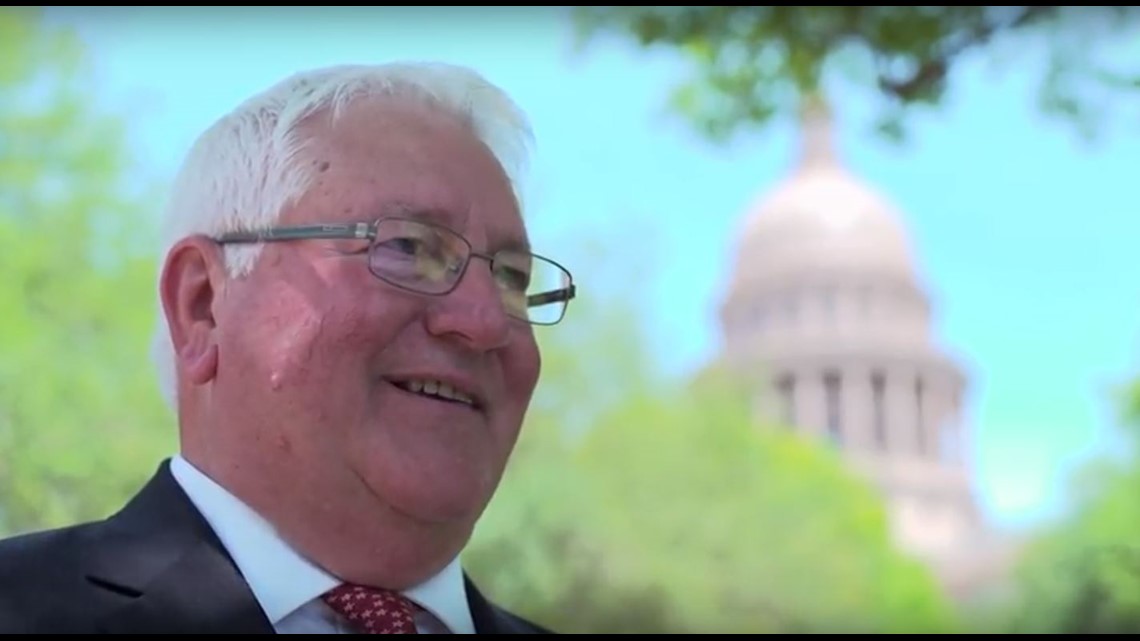 Armbrister has $744,000 left in his fund. Since the amount is plainly listed on online state disclosure documents, he said people often approach him about giving money to one cause or another. State law allows former lawmakers to give money to charity.
"I get calls all the time, you know, 'I'm having this or that' or 'Can you help with this,'" he said.
He gives mostly to an Austin golf charity that works with young people.
Another former lawmaker also gives his former campaign donations to charity – his own.
When former state representative Brian McCall left the statehouse, he emptied his $683,000 campaign fund into a charity called the "Brian McCall Charitable Foundation."
His charity gives money to other charities, and McCall himself doesn't benefit, according to the Austin lawyer who helped him structure the deal to stay within state law.
Still, the ability for former lawmakers, particular those who become lobbyists, to not ony keep campaign money but also re-donate it to other sitting politicians, riles some watchdogs in Austin.
Last legislative session, Gov. Greg Abbott called on lawmakers to clean up politics.
A slate of ethics bills were introduced, and most died before becoming law. One that survived is House Bill 505. It makes it illegal for lawmakers who become lobbyists to give their leftover campaign money to their buddies still in the legislature.
"I think HB 505 survived as somewhat of a consolation prize to reformers when the better bill, HB 504 which banned legislators from immediately entering the lobby, was killed," said Craig McDonald, director of Texans for Public Justice in Austin.
Even after HB 505 takes effect in January 2019, it has a built-in loophole.
"If you want to give your money to somebody, all you have to do it stop being a lobbyist," Jones said. "And there's nothing that prevents you from starting up again in a day or two to be a … lobbyist again."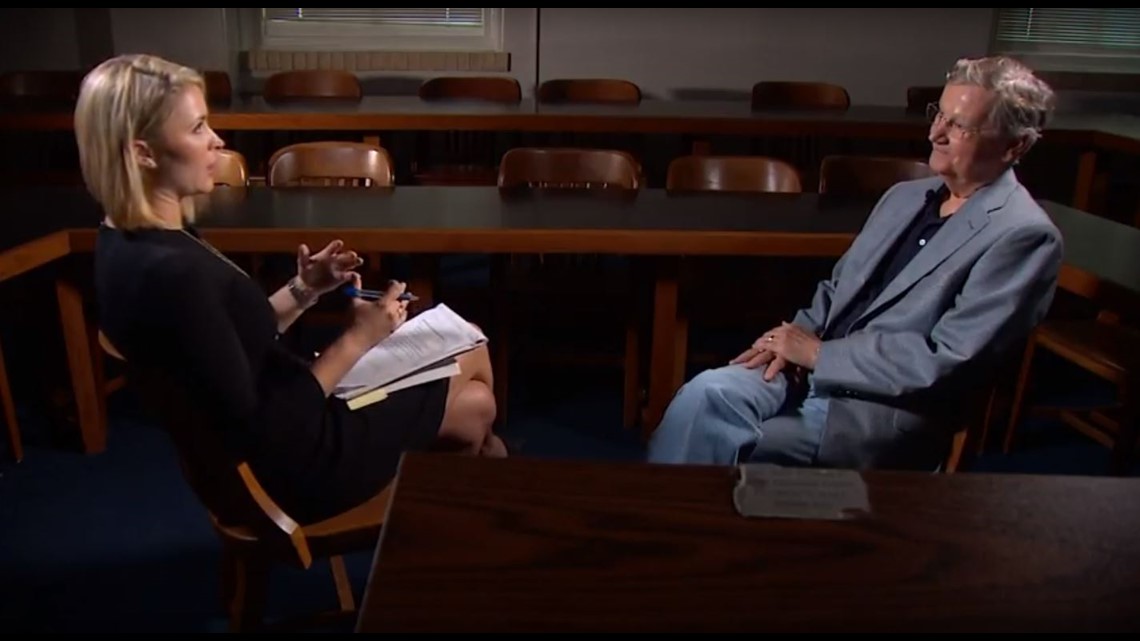 Bottom line? Real fixes to the pervasiveness of money in state politics is unlikely, said Cal Jillson, Southern Methodist University political science professor.
"Because, as in so many areas, politicians are writing the rules that govern them," he said.
Look for yourself
Want to look up how much campaign money a former Texas politician has kept in the bank? Start here with the Texas Ethics Commission. You can search politicians by name. As long as they're holding onto campaign donations, politicians must file forms saying how much have left and what, if anything, they're spending it on.
When you get to this screen, this is where the website gets tricky.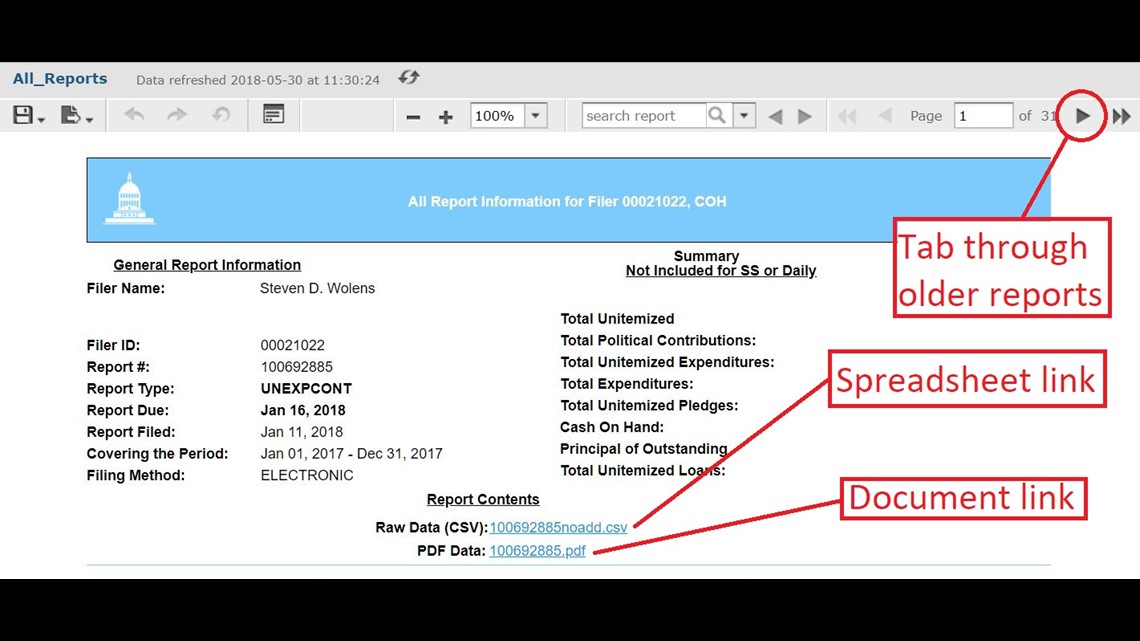 The most recent report filed comes up first. You can see the document by clicking the PDF link, or see it in Excel spreadsheet form by clicking the "raw data (csv)" link.
To find older and older reports, click the "right" arrow in the top right corner of the webpage to tab through reports. Once you find one you want to examine, again, click either the PDF link to see the actual document or the spreadsheet link to see the report in that form.
The spreadsheets are often convoluted, but, on the PDF document, the total amount of leftover money is typically listed on the first few summary pages.
If you see that your former lawmaker is making campaign donations, you might want to know if they're registered as a lobbyist. To do that, click here, search by lobbyist name, type in their first name first and their last name second. Select what year you want. Be sure to click the box to get client information, which will show who has hired them to influence sitting politicians. When the search results are displayed, look to the right at the second the last column -- these are general amounts the lobbyist is paid by each client. "LT" stands for "less than," as in less than $10,000. The law doesn't require lobbyists to disclosure exact amounts they're paid by their clients.