NEWS 8 INVESTIGATES
RICHARDSON — There are new calls for the resignation of Richardson Mayor Laura Maczka. Maczka is accused by a group of homeowners of violating city ethics rules based on her involvement with local developer Mark Jordan.
Now News 8 has obtained an e-mail message in which the mayor says she was "taking a bullet" for Jordan in defending his project before what she called "the Prairie Creek (H. O. A.) mob."
Two citizens have already filed complaints against Maczka alleging an unethical relationship between her and Jordan.
In December 2013, Maczka voted in favor of rezoning land that Jordan and JP Realty Partners needed for a major retail and apartment project.
Not only is the mayor now working for Jordan, but News 8 has made public personal e-mails which appears to show a casual relationship between the two.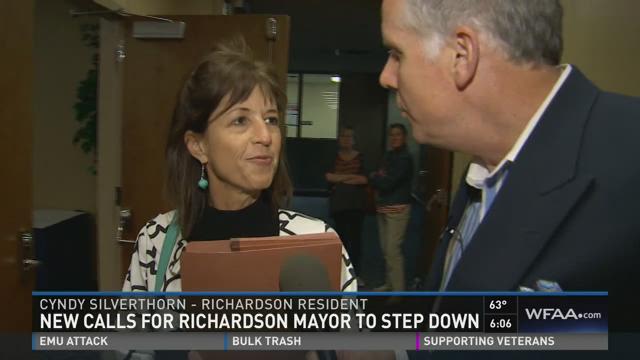 Last month, Maczka announced she would not accept another term as mayor, and the City Council will appoint her replacement next month. She remains in office until then.
But now additional personal e-mails have surfaced, creating new problems for the mayor. These messages involve Richardson resident Cyndy Silverthorn.
In November 2013 — before the crucial zoning vote —Silverthorn e-mailed the mayor asking detailed questions about the proposed project. An e-mail obtained by News 8 indicates that Maczka then forwarded the questions to Jordan for him to answer. He responded to the mayor with answers to the questions.
"See my answer below in RED," Jordan's e-mail to Maczka said. "Don't forward this to anyone. Just put it in your words."
We showed Silverthorn the e-mail on Monday afternoon. She said it appears that the developer had hoped to keep his involvement quiet.
"'Don't forward this to anyone... just put it in your own words,'" Silverthorn read the e-mail out loud. "It tells me he doesn't want me to know that he drafted all of the responses."
In another personal e-mail between the mayor and Jordan, just days before the critical vote, Maczka says: "Last night the Prairie Creek [homeowners] mob hit me hard ... I was taking bullets for you."
Silverthorn believes that correspondence establishes a conflict of interest.
"I think first and foremost, she needs to immediately resign," Silverthorn said. "It's inappropriate. It's again, not how a mayor should be conducting herself with someone — a developer who's trying to get a proposed zoning."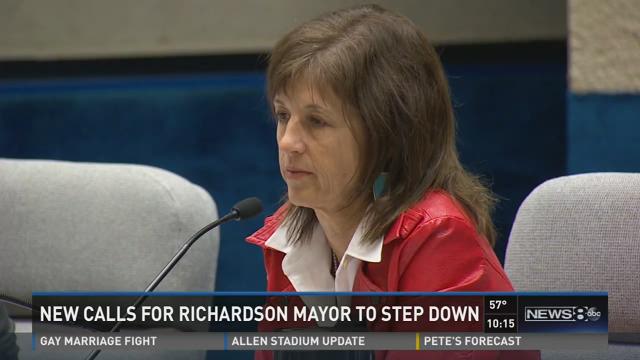 At Monday night's Richardson City Council meeting, Silverthorn and a half dozen other citizens openly called for Maczka to resign immediately.
On Tuesday night, the City Council will hold a special meeting to discuss the results of an outside attorney's investigation into the original complaint filed by residents who said the Mayor has violated city ethics rules.