Amy beams when she talks about how happy her son was when he made the boys soccer team at Forney High School.
"He was pretty proud of himself," she said.
But in late January, news broke that five of her son's teammates were arrested on sexual assault charges connected to locker room hazing rituals. Amy asked her son if he had been one of the victims.
A few days later, her son cried as he told her several teammates had attacked him.
"It's a hard thing to admit," she said, her voice cracking with emotion.
She is the first mother of one of the Forney victims to speak out. WFAA is using a pseudonym rather than her real name to protect the mother's identity and that of her son.
All of the assaults took place either in the Forney locker room or in the locker rooms of other teams they were playing.
Amy is angry and upset with the school district and her son's coaches.
"They didn't take care of our kids," she told WFAA. "That's something my kid has to live with the rest of his life. For them, it's just easier to ignore it and pretend it didn't happen."
The Forney arrests came one week after school officials notified the Kaufman County Sheriff's Office about the sexual assault allegations.
WFAA has learned that Forney High School soccer coach Kris Duplissey knew about the sexual assaults weeks earlier than previously reported. In late November, according to the sheriff's department, a player told Duplissey he had been sexually assaulted. That player's mother followed up with an email to the coach in mid-December.
The email "specifies that potentially criminal acts are occurring, sexual activity," sheriff's investigator Dallas Fouse said.
By state law, Duplissey and any other school officials who knew had 48 hours to report the alleged sexual assaults to law enforcement. Failing to report is a criminal act punishable by up to a year in jail.
"We didn't just wake up one day and a couple of kids committed a sexual assault in the soccer program," Fouse said. "There was a build-up."
A growing concern
Unfortunately, what happened in Forney is not an isolated case.
Just outside Tulsa in a town called Bixby, Oklahoma, four football players were arrested and accused of raping a fellow teammate last year.
In Napa, California, a dozen players were accused of groping and holding down other players.
In Tennessee, three basketball players were found guilty of raping a teammate with a pool cue in 2016. The player's injuries were so bad that he had to have emergency surgery.
"No one wakes up and thinks I'm going to sodomize my teammate today," B. Elliott Hopkins, director of sports, sanctioning and student services at the National Federation of State High School Associations. "It never starts off that way."
Elliott compares hazing to a cancer: It often starts as something innocuous, but over time, it can grow into something horrible and malignant. The victim often becomes the perpetrator, he said.
"Hazing is hazing," Elliott said. "It's a violation of someone's rights."
In high school sports, hazing frequently takes on a sexual component, experts say. Alcohol is not usually involved in the incidents.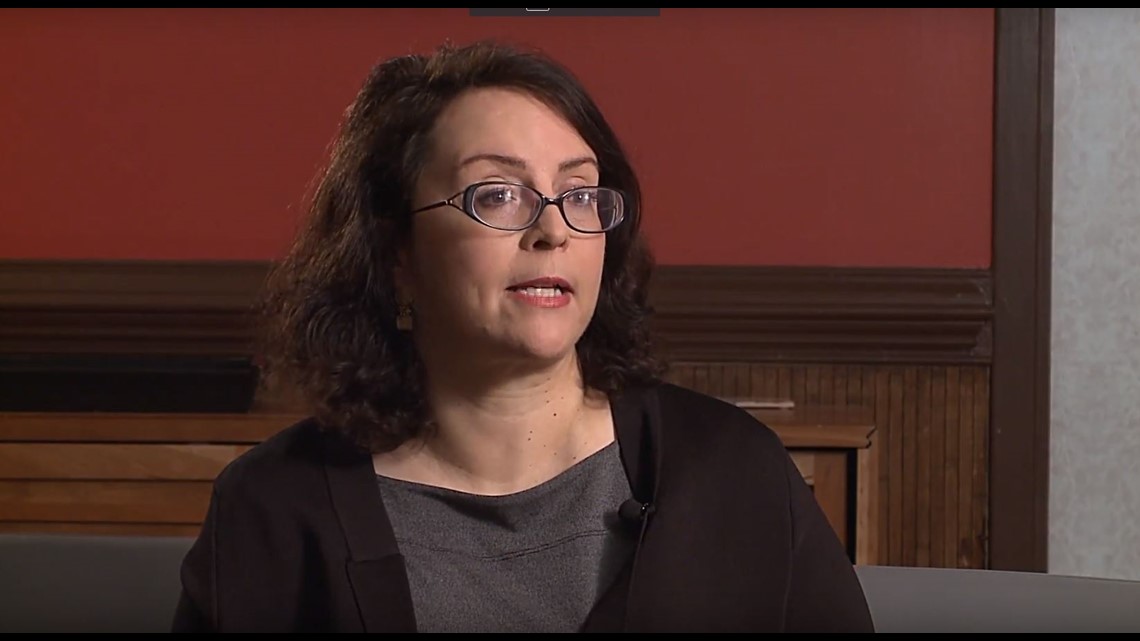 "The need to belong is very strong, so individuals and young men or women who are in teams will really want to do what they think is needed in order to belong to that team," said Emily Pualwan, executive director of HazingPrevention.org, an Atlanta-area organization.
Elliott believes the problem is getting worse, not better.
He blames a stick-your-head-the-sand mentality on the part of many coaches and school administrators. He says that attitude costs school officials their jobs and does untold damage to the victims and perpetrators of hazing.
"The fact that I've been doing this for 23 years and it has not decreased tells me somebody is not paying attention," Elliott said.
In Texas, it's difficult to get a handle on how often hazing occurs. The Texas Education Agency does not track hazing incidents, nor does it require districts to do so.
Small town, big problems
If records were kept, La Vernia, Texas, would be in them.
Last year, the tiny South Texas town 30 miles east of San Antonio had 13 athletes in different sports accused of sexually assaulting each other in hazing rituals. In one case, several athletes are accused of using a flashlight to rape a teammate.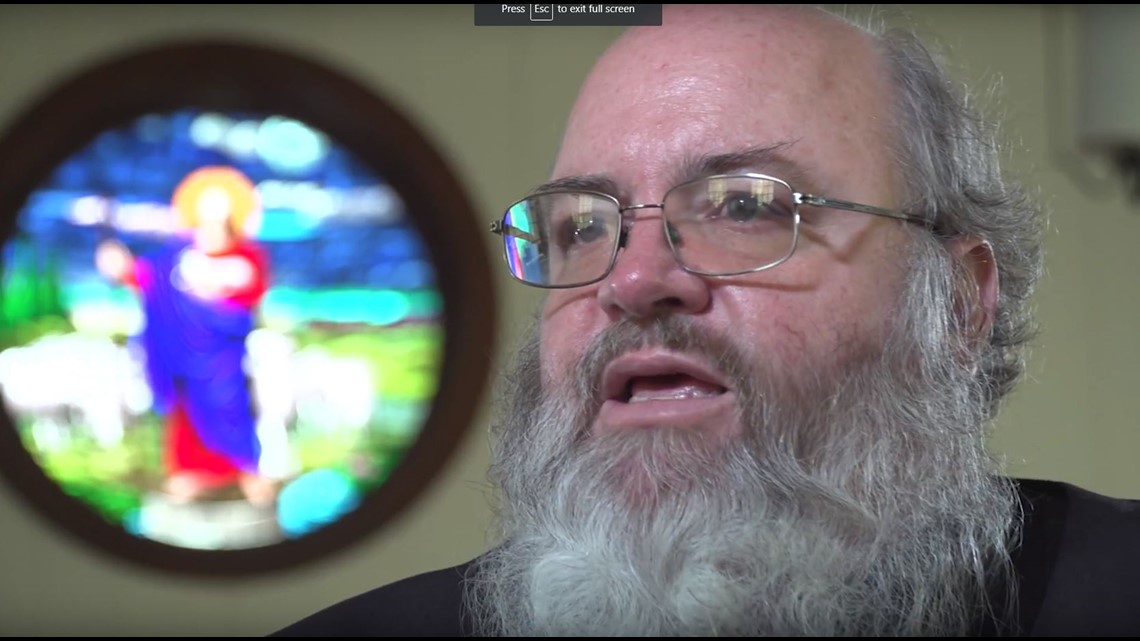 "It was a great shock to a lot of people," said Steve Curry, pastor of the La Vernia United Methodist Church. "A lot of people come to smaller towns thinking that big city problems don't happen here."
People don't openly speak about it, but it's still on people's minds and hearts, he said. He doesn't think the perpetrators of hazing truly understand what they've done or "the severity of the trust they've broken."
"There's a reason 'young and foolish' go together," he said.
A lawsuit against the La Vernia school district accuses school officials including Brandon Layne, the former football coach and athletic director, of knowing about the assaults but doing little to stop them. Instead, the lawsuit says school officials sought to protect the school's "eligibility" and "reputation."
"I think it's been rampant for a number of years," said Tim Maloney, an attorney representing one of the La Vernia victims. "There's been a lot of people turning a blind eye. It kind of became a given that this is what's these kids are going to have to endure."
Layne is now coaching in Ferris, just south of Dallas. He left La Vernia before the scandal broke.
Layne would not talk to WFAA for this story. An attorney representing Layne says he had no idea any hazing was going on at La Vernia. He calls the allegations in the lawsuit "patently false."
James Hartman, Ferris' superintendent, says Layne has been a "terrific employee" and "diligent about student safety."
"We have every confidence in him based upon his work that he's done with us in the two years that he's been with us," Hartman said.
In the fallout, La Vernia's superintendent resigned. The head football coach, who replaced Layne, stepped down.
Back in Forney, Kaufman County Sheriff's investigators are still looking at how long the hazing assaults had been going on and what actions school officials took when they found out.
The investigation indicates that school officials attempted to conduct their own investigation for weeks before reporting it to the sheriff's department, according to sheriff's officials. School officials took statements from several players. Some of them appear to have been victims. Others turned out to be suspects.

"Somebody had enough wherewithal to say this isn't how this is supposed to be handled and it forced the school district's hand to eventually call us," Fouse said.
School officials also continued to try to conduct their own investigation after they contacted the police, according to court records. Sheriff's officials worried that it was interfering with their investigation.
In mid-February, investigators took the extraordinary action of raiding the high school, seizing documents, emails and other records belonging to Duplissey as well as high school principal Steve Whiffen, assistant principal Tim Cook and athletic coordinator Kevin Rush.
The next month, the district announced Whiffen's transfer. Cook retired. In early April, the district announced the retirement of Rush, lauding him as someone "always placing kids first." He will return as stadium manager.
Duplissey submitted his resignation in late March, just days after the soccer season ended. His resignation was accepted that same day.
He did not respond to requests for comment.
Amy, the mother of the Forney soccer player, says after Duplissey received that email from the other mother in December reporting the sexual assaults, he made the team run and do drills as punishment. He was trying to get the players to tell him what happened, she said.
"That's wrong," she said. "You don't punish a victim because they won't talk to you."
She is convinced that the coaches had to have known that some form of hazing was going on. If not, she says there clearly was a failure to supervise.
When he was attacked, her son knew it was wrong, but didn't see it as a sexual assault. None of the boys saw it that way, Amy said.
"It was kind of like, you had to pay your dues in order to be a Forney soccer player," she said.
Elliott, one of the hazing experts, says while the players might not see it as sexual, it can't be anything but a sexual act.
"Whenever you start inserting things in people's rectums, that's sexual and you can't shake that," he said.
Amy is angry that the district allowed Duplissey to finish coaching the season.
"The message is that 'really it's not that bad what happened to your kid,'" she said. "If he wants to claim that the 'I didn't know line,' the minute he had five kids arrested out of his program, the administration should have realized there's an oversight issue."
Forney school officials would not talk to WFAA, so we attended a school board meeting hoping to get answers.
Forney Superintendent Suzanne McWilliams, who announced her retirement before the scandal broke, declined to talk about the hazing and arrests.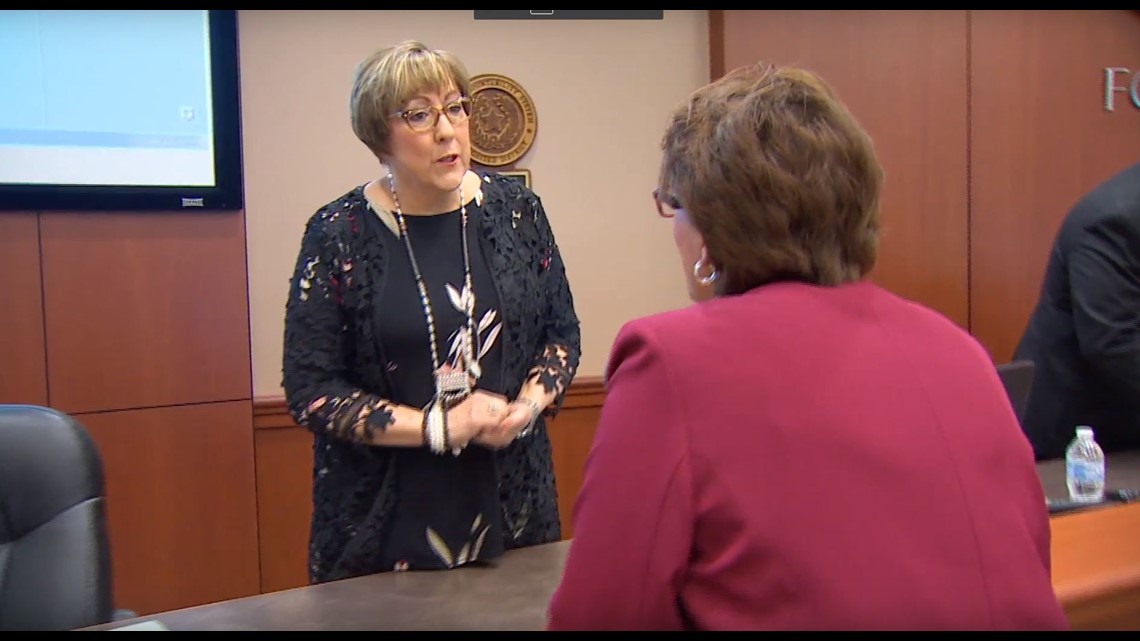 "Those are all personnel issues and we don't discuss personnel issues," she said.
After the arrests, McWilliams sent out an email saying she was "heartsick" about the arrests. She announced several changes including that coaches would be posted in the locker room anytime students were inside and that locker room would be kept locked otherwise.
At that same board meeting, district athletic director Neal Weaver talked about the many outstanding coaches in the district. He extolled a faith-based program the district uses to build character.
"The student-athlete is at the center of everything we do," he told the board.
He made no mention of what happened at Forney High School.
To Amy, it's just another indication of the district's attitude toward what happened to her son and the other victims.
"That's my kid," she said, crying. "You owe me because that's my kid. They failed miserably and they should be ashamed."
Amy is thankful to the players who came forward first and reported being victimized.
She says it's very possible that if it had not come out when it did her son could have eventually ended up being a perpetrator.
"It never should have gotten to the point where anybody got arrested because now their lives are ruined," Amy said.
At least one of the players who attacked her son has yet to be arrested and is still on the team, she said.
"He still doesn't talk much about it," she says. "We allow him that autonomy because when they came after him, they took away his power so we give him back some of the power."
Her son's team photo will forever be a reminder of what happened.
The team took photos before the arrests. After the arrests, they were told the photos were blurry and needed to be retaken.
In the end, players were given the photos taken before the arrests – pictures that contained the five players accused of sexual assault.
"So again he gets revictimized," she said.
Take action
An estimated 1.5 million high school students are hazed each year, according to a study conducted by the University of Maine. Forty percent of athletes who reported being involved in hazing said the coach or advisor was aware of it. Twenty percent said the coach was involved.
Have a frank discussion about hazing with your teenagers prior to the start of every season or school activity. That discussion should include talking to them about hazing and sexual assault. Students should not have to endure hazing or assault to join or belong to a team.
Look for sudden changes in behavior, such as a drop in grades, depression or withdrawal, or an unknown injury or bruises, as a potential indicator that your child may have been victimized.
What schools and coaches can do:
Don't depend on simply a written hazing policy to solve the problem. Policies are only effective if enforced.
Start a hazing prevention program on your campus. Include all members of the school community.
Set clear expectations about what's acceptable behavior for players, and provide ways for people to report their concerns.
Treat even the most seemingly minor forms of hazing seriously. Studies show that when light hazing is tolerated, more serious hazing can occur behind the scenes.
Work with the players to come up with positive team-building rituals and traditions that don't include violence, humiliation or anything illegal.