In recent years, Byron Colston was a ubiquitous presence every time a police officer was killed in the line of duty.
Colston said he is a retired lieutenant from a tiny town in Fannin County. He told state lawmakers last year he served as an officer for 17 years. He said he medically retired from law enforcement after being injured in the line of duty in 2004. He said those injuries would likely one day cost him his life.
He received accolades for his work. Last year, a Texas House resolution honored Colston's "invaluable service to Texas law enforcement personnel."
But now, Colston's claims about his heroic career as an officer are part of a criminal investigation. He is accused of lying about his history as an officer – a history, authorities say, he has used to raise money on behalf of fallen officers statewide.
Scroll down to read the investigative documents in this case.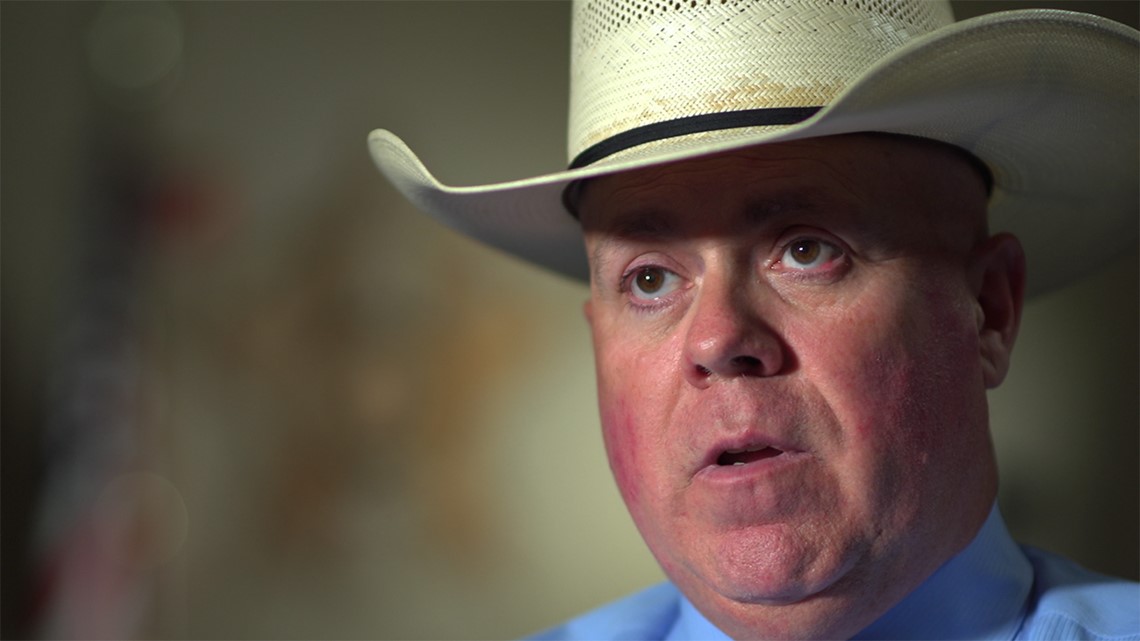 "It angers me that someone would use dead police officers to further their own agenda," said Denton County Sheriff Tracy Murphree. "He's never been retired, much less honorably. He's never held the rank of lieutenant. He's a liar and it makes me sick to my stomach."
Colston, 46, was arrested last month in the parking lot of the Wise County Sheriff's Department. He is accused of falsely identifying himself as a police officer during separate traffic stops in Wise and Wichita counties in April.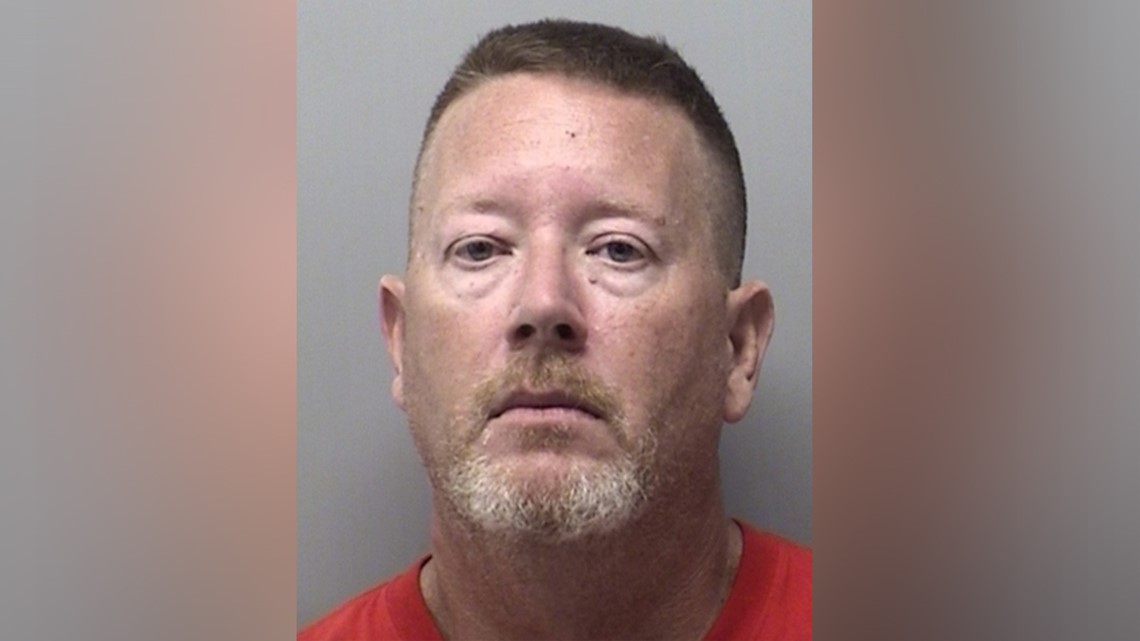 Colston did not answer the door at his Decatur home. His attorney, George Mitcham, said Colston is a "medically retired police officer who has committed no crime."
"Rather, he's spent considerable effort and money of his own to assist law enforcement in making their lives safer," Mitcham said. "We look forward to resolving the confusion regarding Mr. Colston as soon as practical."
Colston founded the nonprofit he called name Cops 4 Cops TX Police in 2014.
Murphree, a former Texas Ranger, says he became suspicious of Colston after repeatedly hearing that most of the money that was being raised was not going to the families of fallen officers. He opened an investigation in January and put former Texas Ranger Ronald Pettigrew in charge of it.
According to a search warrant affidavit, Murphree's investigators subpoenaed Cops 4 Cops banking records. They found that of the more than $61,000 that came into the account, less than $2,000 went to help the families of fallen officers.
Investigators say some charges to the organization's bank account appear to be personal in nature. Those expenditures – totaling almost $13,000 – include a rental car ($2,526), prescription glasses ($819), more than $3,000 in Amazon.com purchases and nearly $5,000 in cash withdrawals, investigators say.
Investigators believe many more of the purchases could be personal.
News 8 first encountered Colston several months ago as he sat beside Kasey Allen, the widow of state Trooper Damon Allen. Her husband had been fatally shot on duty last Thanksgiving.
"I've been with Ms. Allen since the day of the funeral," he told News 8 at the time.
He wore a peace officer badge on his belt during the interview. At the time, records show, he had not been a Texas cop for almost 20 years.
Earlier this year, during that same interview, Kasey Allen told News 8 that she was planning to join Colston's board of directors and that she would help him fundraise for his organization.
News 8 reached out to Allen last week. She declined to comment, citing the ongoing investigation.
There are many discrepancies in the accounts given by Colston about his background.
On his Facebook page, Colston wrote that he took the oath to become a police officer on his 21st birthday. State records show he was licensed as a peace officer at 24.
When he appeared as a witness before the Texas Legislature to talk about a bill benefiting fallen officers' families, he told lawmakers he retired as a result of an injury in the line of duty that occurred in 2004. The last time he worked as an officer was in 2000, according to the Texas Commission on Law Enforcement, or TCOLE. He said he was a police officer for 17 years. State records reflect that he was an officer for about four years.
Here's what we know about Colston's past from TCOLE: He worked as a police officer for Roanoke (one year, eight months), Honey Grove (six months) and Ladonia (one year and 10 months).
His service with Ladonia ended in 2000 after the cash-strapped city disbanded its department and laid off its police force.
Murphree was still a Texas Ranger when he met Colston in 2006. At the time, he said Colston was working behind the counter at a truck stop.
"He said he was forced to retire because he was shot in the line of duty out in Ladonia," Murphree said.
Ladonia's department would later be reactivated. Kevin Mayberry was appointed as chief. He says about six years ago, Colston began calling and eventually showed up unannounced at the department. He was wearing a Ladonia badge on his belt.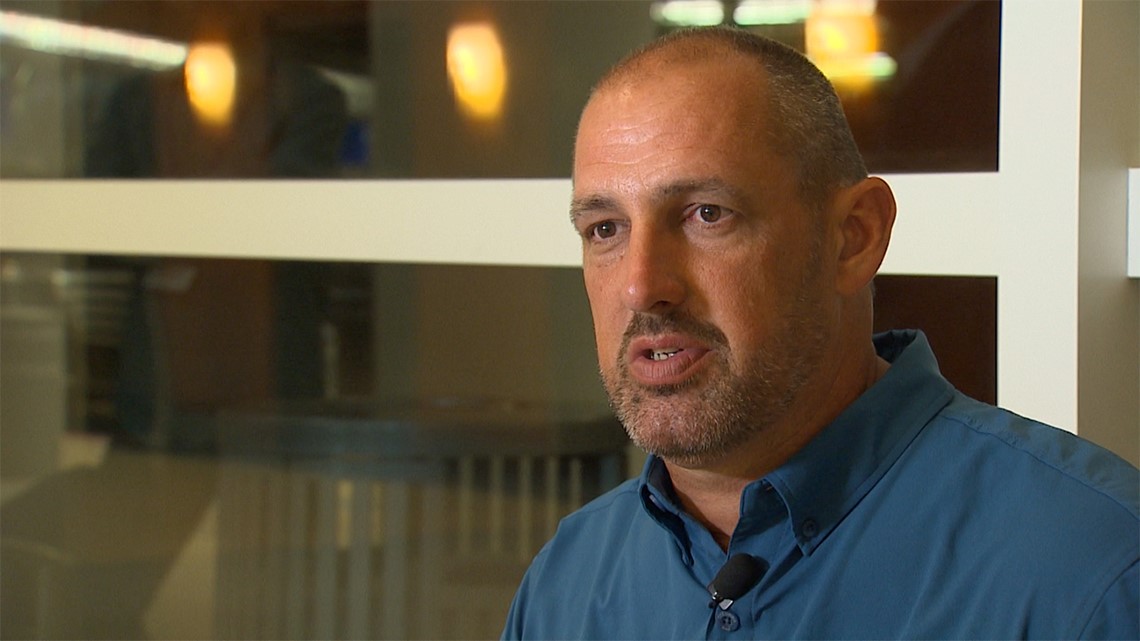 "I asked him about the badge," said Mayberry, now a Fannin County constable. "He said, 'Yeah, that's my Ladonia badge' and he said he needed a new retirement ID and a new updated badge."
Mayberry says he refused Colston's request and confiscated the badge.
"To me, he was just a guy that wanted me to give him a badge and a gun," Mayberry said. "That was how he wanted his power."
News 8 showed Mayberry a copy of a retiree identification badge allegedly issued to Colston in 2014. Mayberry told News 8 that the ID is a forgery and was not issued by the city of Ladonia. The ID bears the signature of "Chris Burch, Mayor."
"I never signed an ID card," Burch told News 8. The chief of police would have signed it anyway, not him, Burch said.
"He wanted us to sign stuff backing up his story," Burch said. "We couldn't verify any of the documents he was wanting us to sign."
Burch, now Ladonia's former mayor, said he also does not recall signing two letters dated Sept. 29, 2014 purporting to verify Colston's status.
A letter on "City of Ladonia" letterhead states the city recognizes "Lieutenant Byron Colston as an honorably retired police officer." It directed that Colston be allowed to order law enforcement credentials "in accordance to all state and federal laws."
Burch said the letterhead is similar to one used by the city of Ladonia.
The other 2014 letter is not a letter that would have been issued by the city, Burch said. It states Colston held the "position of lieutenant investigator" at the time of his "retirement."
"We never had a lieutenant investigator," Burch said. "We were just a small department."
Ladonia's police department was again disbanded in 2014.
News 8 did confirm Colston's claim that he was injured on the job during the six months he worked in Honey Grove. A trunk lid fell on his head during a traffic stop in 1998.
Colston has written online that a couple of years after the injury, he began having migraines and blackout spells. He said a doctor discovered an unexploded aneurysm and linked it to the earlier trunk lid injury.
Jaci Garner, Honey Grove's city secretary, said two decades after the incident, Colston's worker's compensation claim remains open. About $110,000 has been paid out, Garner said.
"It's very frustrating because we're a small city," Garner said. "The city has been paying for it for years."
Retired police officer Van Maples helped Colston found Cops 4 Cops.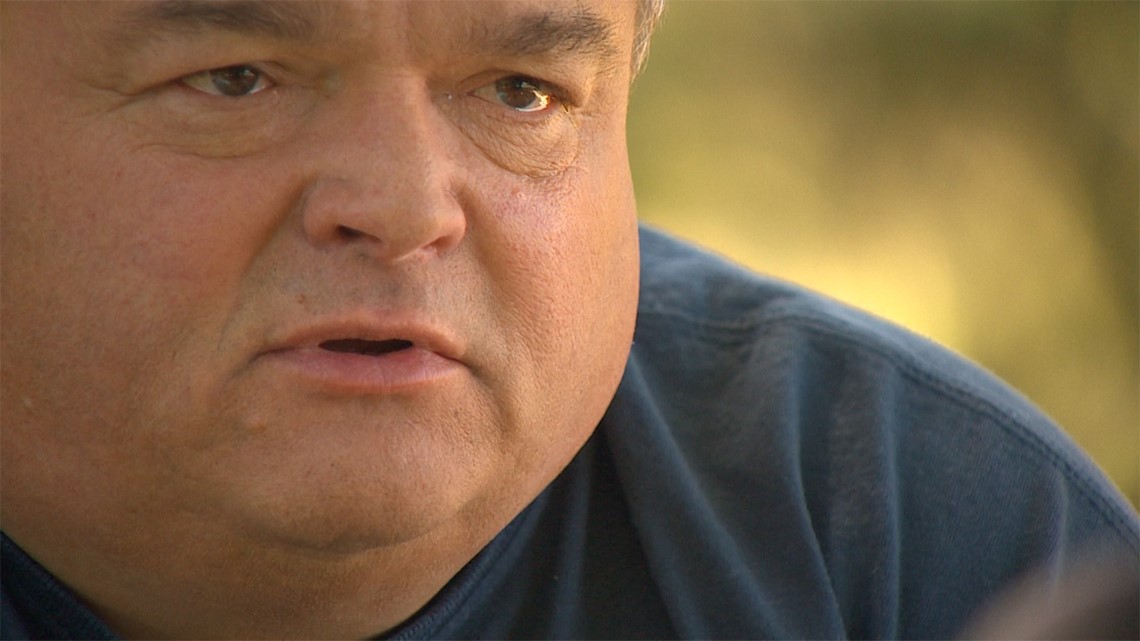 He says Colston told him about the injury from the trunk falling on his head in Honey Grove. But he says Colston also told him he was on a narcotics task force when it happened.
Maples was surprised when News 8 played him a recording of a conversation in which Colston denied serving on a narcotics task force.
The conversation was recorded by Clint McNear of the Texas Municipal Police Association. He met Colston a couple of years ago, and become suspicious of his claims so he decided to record him.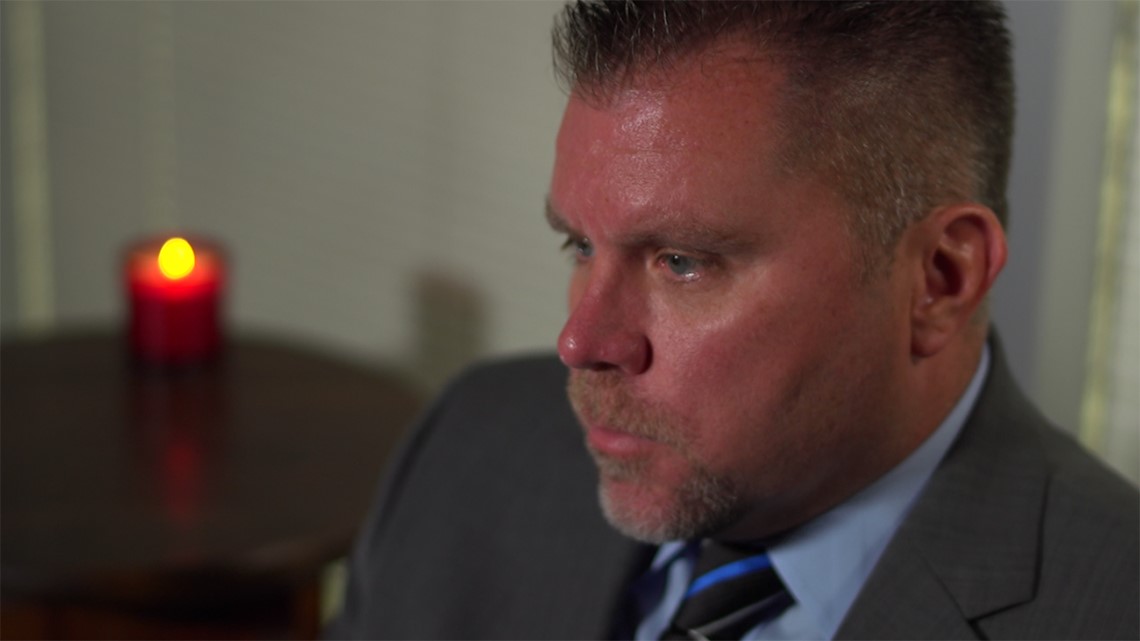 In the recorded conversation, he told Colston that no one could find any evidence that he had been shot in the line of duty. Colston paused for a couple of seconds before giving an answer that did not address the allegation.
So McNear asked him directly if he had ever been shot in the line of duty.
"Not to my recollection, no sir," Colston responded.
"Well, you'd remember a bullet going through your skin, wouldn't you?" McNear said.
"You would think one would, yes sir," Colston said. "I apologize. I was trying to be sarcastic about that. I'm sorry."
McNear told News 8 he found it deeply offensive that Colston would attempt a joke.
"Him choosing to be comical about it really flies in the face of officers all over the county that have actually been injured and killed in the line of duty," he said.
Colston is currently facing criminal charges over two separate traffic stops.
The first occurred in early April in Wichita County.
In-car video of the traffic stop showed a trooper asked him if he was a police officer and Colston responded that he was "Ladonia PD," according to the arrest affidavit obtained by a Texas Ranger.
The warrant said Colston had a badge in his console. He is accused of second-degree felony impersonating a public servant over the incident.
The second traffic stop occurred in late April in Wise County.
"I asked Colston if he was a police officer and he replied, 'I am,'" Trooper Chesley Womack wrote in an arrest warrant affidavit. "I asked Colston who he currently worked for and he replied 'Ladonia PD.'"
He is accused of Class B misdemeanor false identification as a police officer over that incident.
Murphree says the investigation of Colston is far from over.
It's clear that Colston's journey from sworn police officer to alleged criminal is a story still unfolding.
"I don't know what else to say about it other than he needs to man up and he needs to answer for what he's done," Maples said. "He duped a lot of people, and you can't do that."