PROSPER, Texas — According to the Prosper Fire Department, firefighters battled a 3-alarm fire at a Prosper church Tuesday afternoon.
After the fire was extinguished, the four walls of the First Presbyterian Church were still standing--but the building, which has been around since the 1890s, now faces extensive renovation or possibly a complete rebuild.
Around 1:45 p.m., crews were called to a fire that began inside the back of the church, which sits at 400 S Coleman Boulevard.
Upon arrival, firefighters reported visible smoke billowing from the building.
Prosper Fire-Rescue crews, along with the assistance of Frisco, Celina, McKinney, Little Elm, and Aubrey Fire Departments, worked quickly to get the fire extinguished.
Officials said no injuries were reported, and no one was inside when the fire began.
The cause of the fire was believed to be an electric fire "associated with the HVAC system," officials said.
Blasingame told WFAA that crews raced to put out the fire, knowing the historical significance of the building.
The church was organized in 1878 and designated as a historical landmark in 2012 by the Texas Historical Commission.
The church building was constructed in 1892 in Rock Hill and then moved to Prosper in 1902 per the historical marker.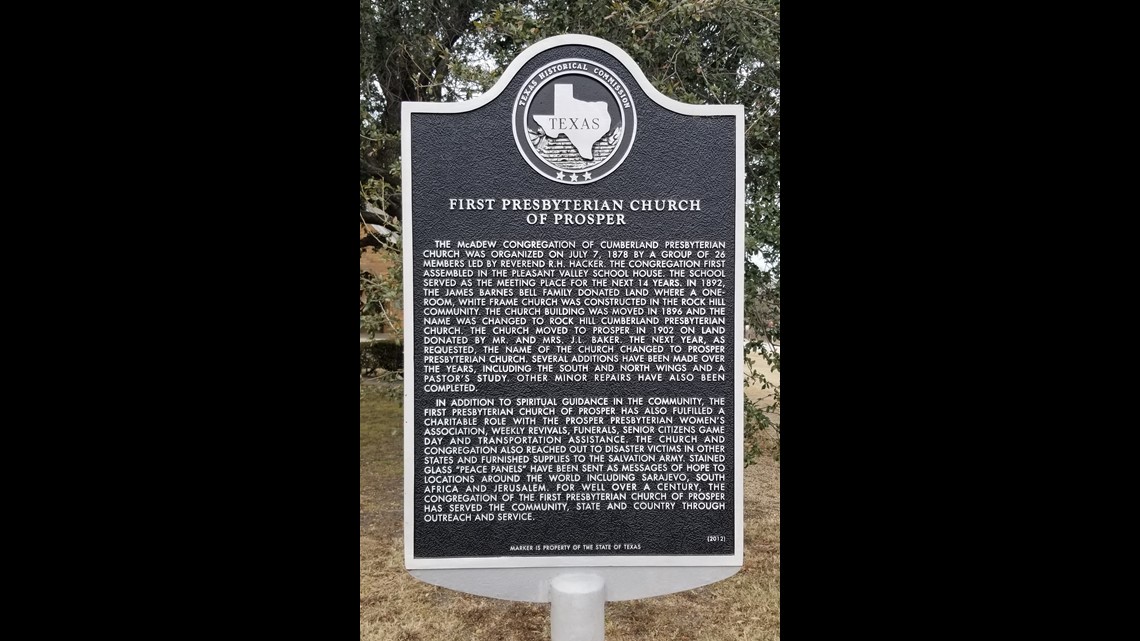 "It's been here longer than anybody else has been here," Chief Blasingame said.
"Luckily, it's still standing, but there's a significant amount of damage on the inside."
Blasingame showed WFAA some of the damage within the church.
It's a charred mess with burnt pews, hymnals, blackened walls, and water damage.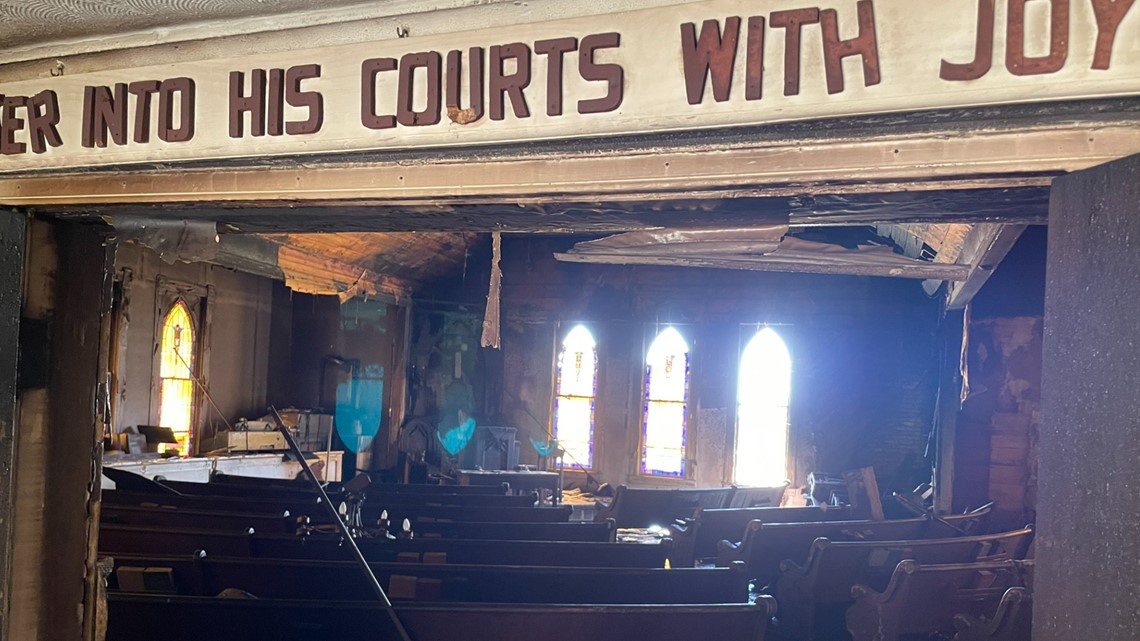 Pastor John Fowler, who has been with the church since January 2000, said that Sunday services would likely be virtual until the church decides what to do next.
He said that around 50 members still attend the church, and about half are already virtual anyway.
"It's just a devastating loss. This place is filled with history," Fowler said.
Still, Fowler added that a church is more than just a building, no matter how historical.
"Satan can burn a building down, but he can't stop us. God is not done with us," Fowler said.
"We're not going anywhere. We've been here since Prosper became a town."