FORT WORTH, Texas — Heavy flames and smoke were seen during an event at Texas Motor Speedway Saturday afternoon after a propane tank exploded.
A spokesperson for the race track said the tank belonged to a vendor at the track rental event.
The fire was quickly extinguished, and there were no reported injuries that required medical attention, according to the spokesperson.
A nearby building did see some minor damage from the fire.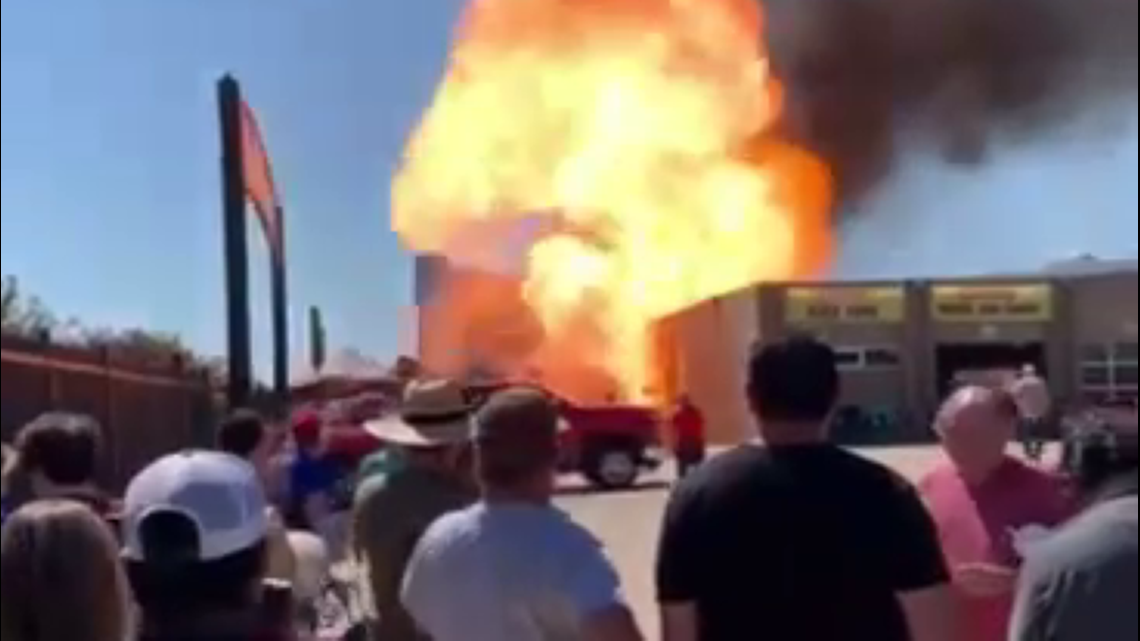 Video from witness Jesse Williams showed eventgoers moving away from the area of the fire. While filming, an explosion sent more flames into the air.