GRAND PRAIRIE, Texas — A female body found not too far from the home of the suspect in the case of the missing Collin County woman Kayla Kelley has been identified as Kelley, officials confirmed Thursday.
The Tarrant County Medical Examiner's Office identified Kelley, 33, though her cause of death remains pending.
The medical examiner's website identified Kelley as having been found in a "clandestine grave, wooded area" near the 2800 block of Prairie Oak Boulevard in Grand Prairie Wednesday evening.
The Collin County Sheriff's Office was at the scene, along with Grand Prairie police and the Texas Rangers.
The body was found less than a mile from the home of Ocastor Ferguson, who is suspected of kidnapping and murdering Kelley.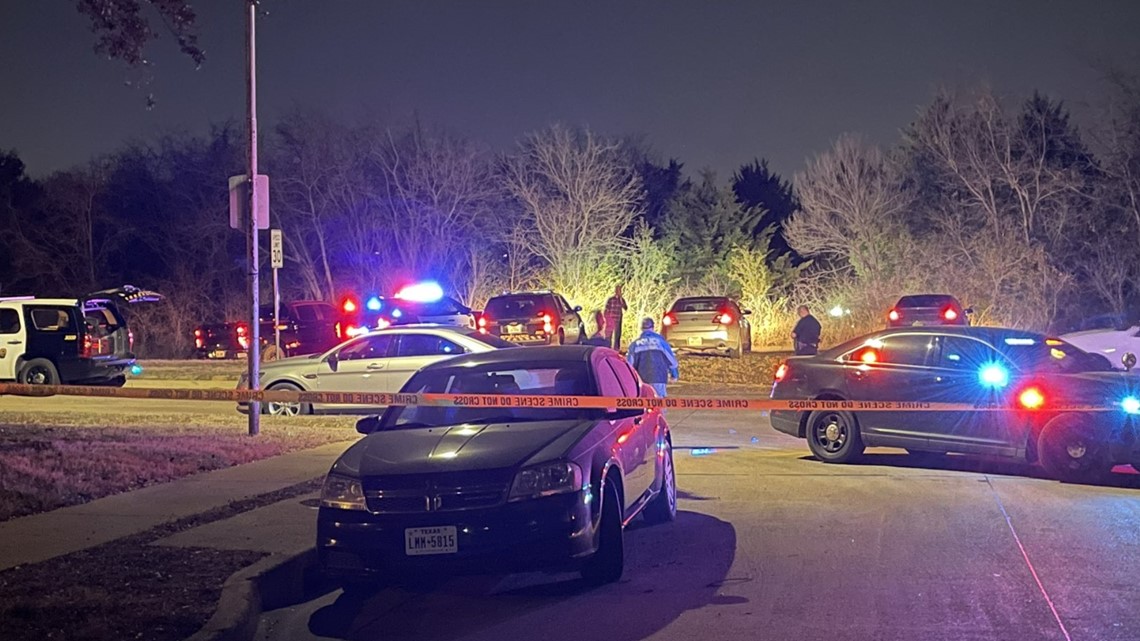 Kelley was first reported missing on Jan. 11, 2023, by her friends after they didn't see her for several days, according to the Collin County Sheriff's Office.
Ferguson, 32, was arrested on a kidnapping charge during the investigation. He was booked into jail on a $1 million bond. Early Thursday, a new charge of arson was added to Ferguson's case, according to the Collin County Sheriff's Office, but further details were not released. The arson charge was from the Frisco Police Department.
On Friday evening, Ferguson was further charged with murder.
"While we desperately hoped for a different outcome, I'm grateful for the dogged determination of my deputies and our Texas Rangers in locating Ms. Kelley," Collin County Sheriff Jim Skinner said in a statement.
According to an affidavit, Ferguson and Kelley had been dating but that he was using a different name, Kevin. The affidavit stated that Kelley recently learned Ferguson was married after finding out his real identity.
The affidavit stated that Kelley's vehicle had been found "burned beyond recognition" in a remote area of Frisco on Jan. 12.
Ferguson's vehicle, which was reported stolen by his wife, would eventually be found near Kelley's residence, according to the affidavit. Authorities said that phone records also showed that Ferguson had driven to the area where Kelley's vehicle was found.
The affidavit stated that Ferguson denied knowing what happened to Kelley.
According to the affidavit, text messages between Kelley and Ferguson showed that Kelley said she would tell his wife about their affair if he didn't answer her.
Ferguson told investigators he and Kelley met online and started dating in 2022 and that he used a fake name. He said Kelley eventually learned his real identity.