SHERMAN, Texas — After her December 2020 arrest, Oklahoma City businesswoman Debra Lynn Mercer-Erwin told federal authorities that she and her alleged accomplice had conducted a Ponzi scheme involving fake plane deals to funnel money to his Guatemalan mining operation.
"Once the mine started making money, she would receive a lot of money for her commission," testified Paul Mack, a U.S. Department of Commerce Special Agent at Bureau of Industry and Security.
Mack testified that Mercer-Erwin hoped to get the "big payout" from the alleged Ponzi scheme that she said ran from 2014 to 2020, fueled by the sale of up to 100 fake airplane transactions involving at least $500 million.
Mercer-Erwin gave two statements to authorities in the presence of her attorneys. She gave statements in written proffers agreeing to cooperate with a federal investigation into two of her Oklahoma City-based companies that included an aircraft trust company and an aircraft title company.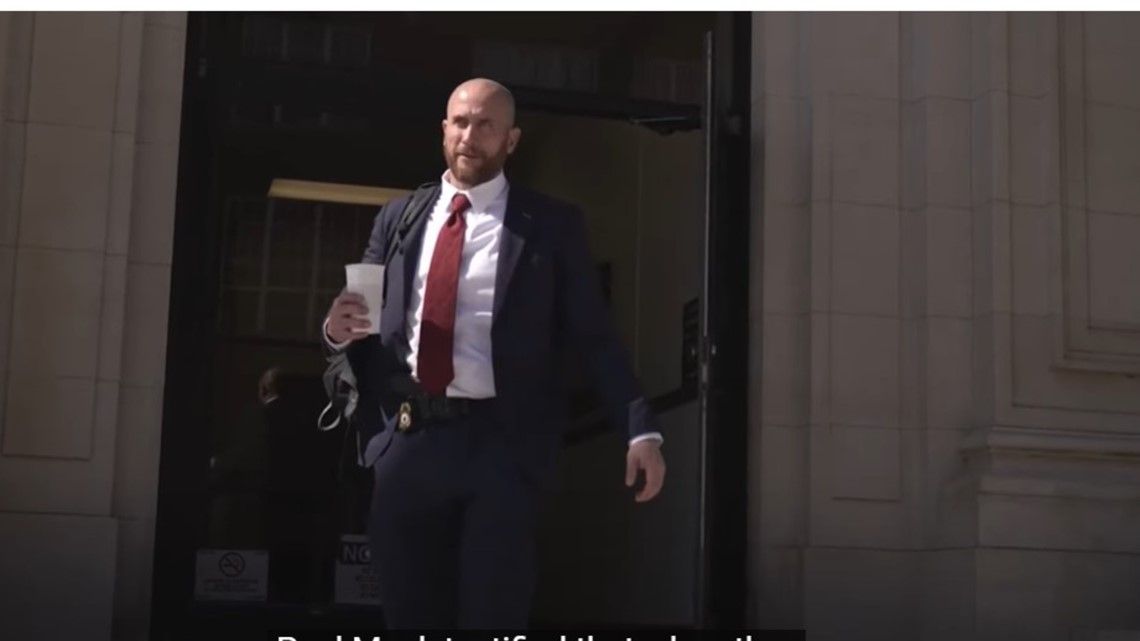 However, Mercer-Erwin later changed her mind and decided to go to trial on the charges filed in a multi-part indictment.
Mercer-Erwin's attorneys had fought hard to keep her proffer statements out of evidence. U.S. District Judge Amos L. Mazzant II agreed to allow in portions of the statements that conflicted with claims her attorneys have made during her federal trial.
A forensic accountant has testified that Mercer-Erwin funneled $75 million from an escrow account at Wright Brothers Aircraft Title to Federico Machado and pocketed $4.9 million in escrow fees. Machado is a fugitive in Argentina.
Mercer-Erwin also owned Aircraft Guaranty Corp. and is accused of putting aircraft into the hands of narco-traffickers.
Under U.S. law, foreign nationals cannot get U.S. registration for their aircraft. However, the Federal Aviation Administration allows foreign nationals to gain U.S. registration for their aircraft by transferring the title to a trust company.
Federal prosecutors and investigators have said that a series of stories WFAA first aired in 2019 spurred a federal investigation that resulted in the indictments of Mercer-Erwin, her daughter, Kayleigh Moffett, and Machado, along with others.

While holding planes in trust, prosecutors allege Mercer-Erwin did not know the whereabouts of many of her planes and failed to file documents legally required when planes were taken out of the country.
Homeland Security Investigations Special Agent Jesus Villarreal showed the jury a presentation Monday detailing how Aircraft Guaranty repeatedly registered planes on behalf of foreign nationals with links to drug smuggling. Evidence showed the planes would be taken out of the country and then soon would be found laden with large amounts of cocaine in Latin and Central America.
He testified that Mercer-Erwin's company would then file paperwork to put the planes back into the name of the suspected drug traffickers in violation of U.S. law.
Jurors have heard repeatedly about a plane seized in Belize in February 2020 with 2,300 kilos of cocaine - the largest cocaine seizure in that nation's history.
Villarreal showed how that plane changed hands three times in single day on Dec. 16, 2019. A bill of sale transferred ownership from an air museum to a company connected to the Sinaloa cartel. That company then sold it for $1 to Heriberto Gastelum-Calderon, a convicted drug smuggler who had been deported from the U.S. in 2010.
Mercer-Erwin's daughter, Kayleigh Moffett, then filed a bill of sale transferring ownership to Aircraft Guaranty, allowing the company to register the plane in the United States.
On that same day, Moffett filed a declaration of international operations stating that the plane would be leaving from California for Mexico. The plane left for Mexico on Dec. 22, 2019, Villarreal testified.
On Feb. 27, 2020, Belize authorities seized the plane. The next month, Mercer-Erwin's representative in Mexico, Guillermo Garcia, sent Mercer-Erwin an email with the subject line, "another plane in the media."
"Hello Debbie, another plane carrying drugs under Aircraft Guarantee name," he wrote.
In mid-April 2020, Aircraft Guaranty filed returning ownership to Gastelum-Calderon.
Mack last week told jurors that it was illegal to register the plane for Gastelum-Calderon, and it was illegal to put it back in his name once it was seized.
He also testified that Gastelum-Calderon had a Peru phone number but a Mexican address.
"Those would be red flags," he said.
In his testimony, Villarreal also detailed the circumstances surrounding a plane showed down by the Venezuelan military on a clandestine runaway in July 2020.
A month earlier, ownership had been transferred to Aircraft Guaranty on behalf of a foreign national. The company then registered the plane. On that same day, Moffett filed paperwork with the FAA that the plane would be flying from Monterrey, Mexico, to Toluca, Mexico.
In April 2021, a few months after Mercer-Erwin's arrest, the FAA sent the company a letter asking for information about the incident.
The company, required under U.S. regulations to respond within two to five days, failed to respond for nine days, and then then did not provide the requested information, Villarreal testified.
Instead, the agent said Mercer-Erwin filed paperwork in June 2021 transferring ownership back to the foreign national and requested cancellation of the registration.
Mack testified Monday that Mercer-Erwin told agents during those meetings after her arrest that she had "deregistered" as many as 10 planes that had been found linked to drug smuggling.
Mercer-Erwin's attorneys have contended that there was simply no way she could keep up with all of the more than 1,000 planes registered by her aircraft trust company.
Mack, however, testified that one of the major car rental companies is able to keep up with its 500,000 rental cars through the use of trackers.
Her attorneys have also contended that she did not have any responsibility to file documents letting the federal government know planes had been taken out of the country.
Mack testified that other trust companies, such as Wells Fargo and the Bank of Utah, do make such export filings and that Aircraft Guaranty, as the registered owner, was required to make such filings.
Testimony showed that Mercer-Erwin's agent in Mexico sent her a March 2019 email offering to help her spot fake Mexican passports and IDs.
"I cannot assure you that the results is 100% but [it will] drastically reduce the use of those trusts for drug activities," wrote Guillermo Garcia, who was Mercer-Erwin's agent in Mexico.
Mercer-Erwin turned down the offer, the agents testified.
"He was telling her that those had been involved in narcotics events and she needs to do something different," Mack said.
Previous trial testimony into the alleged Ponzi scheme had focused on a secret ledger maintained by Machado and Mercer-Erwin. The ledger listed transactions dating back to 2016.
However, on Monday, Mack testified Mercer-Erwin told agents the alleged Ponzi scheme began two years earlier.
"She told me that out of 50 to 100 aircraft, there was never an aircraft sold," Mack testified.
Prosecutors said investors were duped into what was supposed to be short-term loans, with low risk and high reward. However, the investors allegedly lost at least $240 million, according to court records and their civil attorneys.
Investors signed agreements with Mercer-Erwin and Machado dictating that they would receive a large up-front fee for putting up a "fully refundable deposit" so that Machado could buy planes. Investors wired the money into escrow accounts at Wright Brothers Aircraft Title, headed by Mercer-Erwin.
The agreements with Mercer-Erwin dictated that the escrow deposits were to remain in the account, to be returned only to the investor once the plane sales were completed or upon the investor's request for reimbursement.
Instead of the deposits staying in the account as required, a forensic account previously testified ledger and bank records showed the money flowed to repay prior investors and into the coffers of entities controlled by Machado.
Though Machado was the buyer, millions of dollars in deposits flowed to him.
Mack told jurors that Mercer-Erwin told agents that Machado would instruct where to send payments and the amount of such payments.
He said agents asked her why she didn't quit the scheme.
"She said, 'I did not have the money in trust,'" Mack testified. "She said, 'I'm in too far.'"
Mack testified that Mercer-Erwin told agents in a regular plane deal the highest escrow fee would be about $10,000. In the fake plane deals, Mercer-Erwin made escrow fees anywhere from $20,000 to $150,000, according to testimony.
The agent testified that Mercer-Erwin told officials that she had comingled fees made from legitimate plane deals with fees from fake plane deals. He testified she told agents that she moved money from the company's escrow trust account into operating accounts to pay salaries, credit card bills and mortgages.
He also testified that she bought a condo with part of the ill-gotten gains.
Joe E. White Jr., Mercer-Erwin's attorney, questioned Mack about his notes and why there were no recordings of the interviews.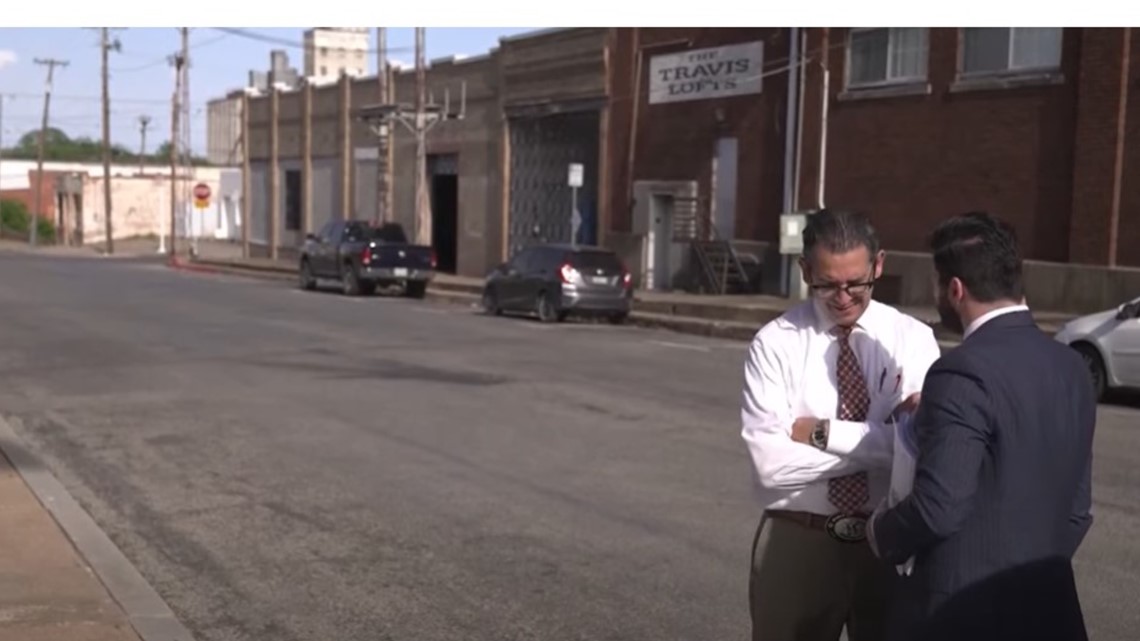 Mack testified federal agents typically don't record such proffer interviews.
White inferred that without recordings the agent could misrepresent what Mercer-Erwin said during the interviews.
"I know what she said, sir," Mack said, responding to White's questioning.
White has told jurors that Machado and perhaps some of the investors duped Mercer-Erwin. He's argued that the government had no proof that she had moved any of the money connected to the alleged Ponzi out of the trust account.
He also has said there are not specific regulations requiring a trust company to conduct background checks of non-citizens attempting to gain coveted N-tail numbers in trust agreements.
Prosecutors are expected to rest tomorrow morning. Mercer-Erwin's defense will begin to present their evidence and their witnesses.
Moffett, Mercer-Erwin's daughter, pleaded guilty to wire fraud and not properly reporting that planes had been taken out of the country. She accepted a deal for five years of probation.