DENTON -- A Saturday night crash left two children dead, while a third clings to life in a Dallas hospital.
Police said the major accident occurred around 6:30 p.m. on Highway 380 at Mayhill Road when a speeding Ford F-350 pickup truck failed to stop at the red light and plowed into into the back of a Nissan minivan. The impact sent the minivan into two other vehicles.
Helicopters responded to the crash, taking three children who were riding in the minivan to nearby hospitals.
Two young boys, ages 8 and 4, were airlifted to Children's Medical Center in Dallas; the older boy later died and the other was reported by police to be in critical condition on Sunday afternoon.
A girl estimated to be 11 or 12 years old died shortly after the accident.
None of the children in the vehicle were buckled in or in a car seat, police said Monday.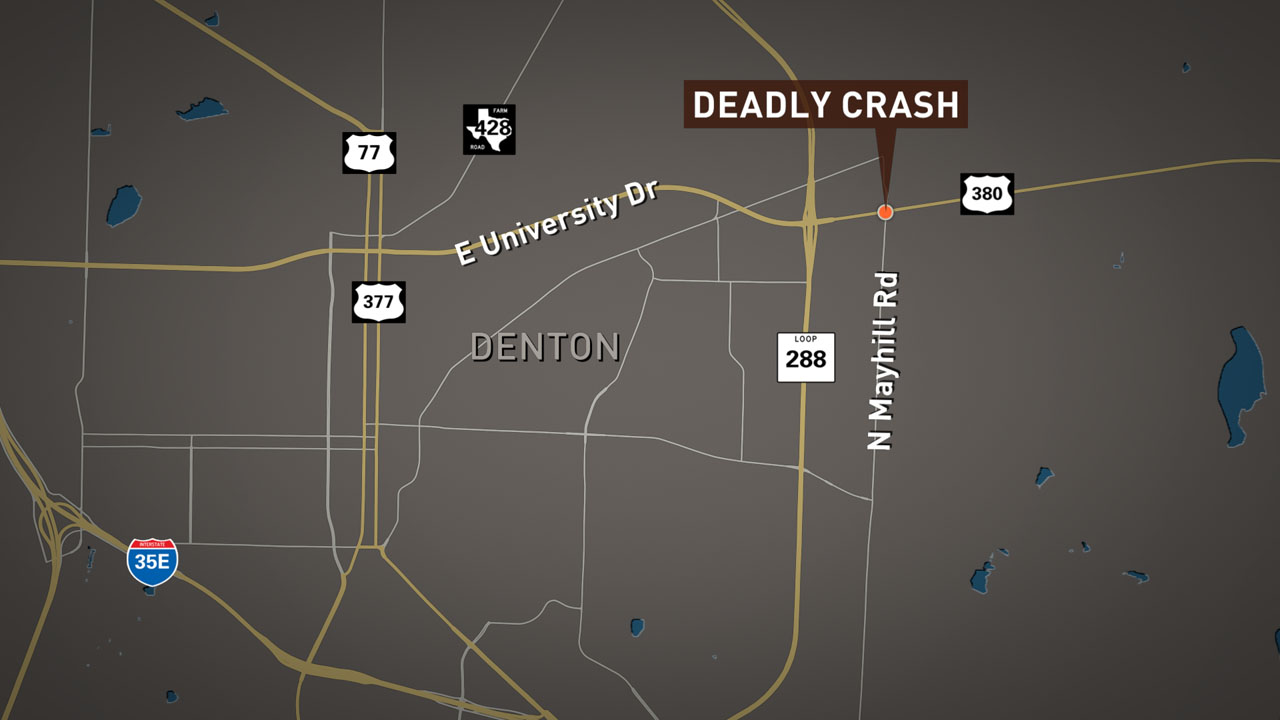 The driver and an adult passenger in the van and the pickup truck driver were treated for minor injuries and released. No other motorists were injured.
Whitesboro ISD superintendent, Ryan Palmer, confirmed to News 8 that the De Luna family was involved in the accident, and that the children attended school in the district.
Neighbors of the family were stunned.
"I still can't believe it. It just doesn't seem real," said Gracia Riley, who lives across the street.
She said the family was well-liked, friendly and the type of people that anyone would want as neighbors.
Her husband Larry agrees.
"They love them children. And to lose two of them, God..." he said on Sunday afternoon.
Highway 380 was shut down between North Loop 288 and Geesling Road for several hours during the investigation.
Police said their investigation continues and that no arrests have been made.