DALLAS — While people across the country continue to deal with delays and cancellations at airports, many in Dallas are hoping for and wondering if or when they will get their baggage.
As of 4 p.m. on Monday, more than 3,600 flights within, into or out of the U.S. have been canceled, according to FlightAware.
For most of Monday at Dallas Love Field, you could find hundreds of passengers dealing with a related issue, waiting in lines for customer service.
But potentially the longest line at the airport? Southwest Airlines' baggage service office.
Dallas' Hampton Mills knows this line all too well. Along with his wife, daughter, brother and brother's girlfriend, they recently flew from Denver back to Dallas on Friday.
This included a six-hour delay, which caused them to land around 4 a.m. rather than 10 p.m. the previous night.
"We were having to wait in a line of like 10 or 11 planes just to get to the gate," Mills said.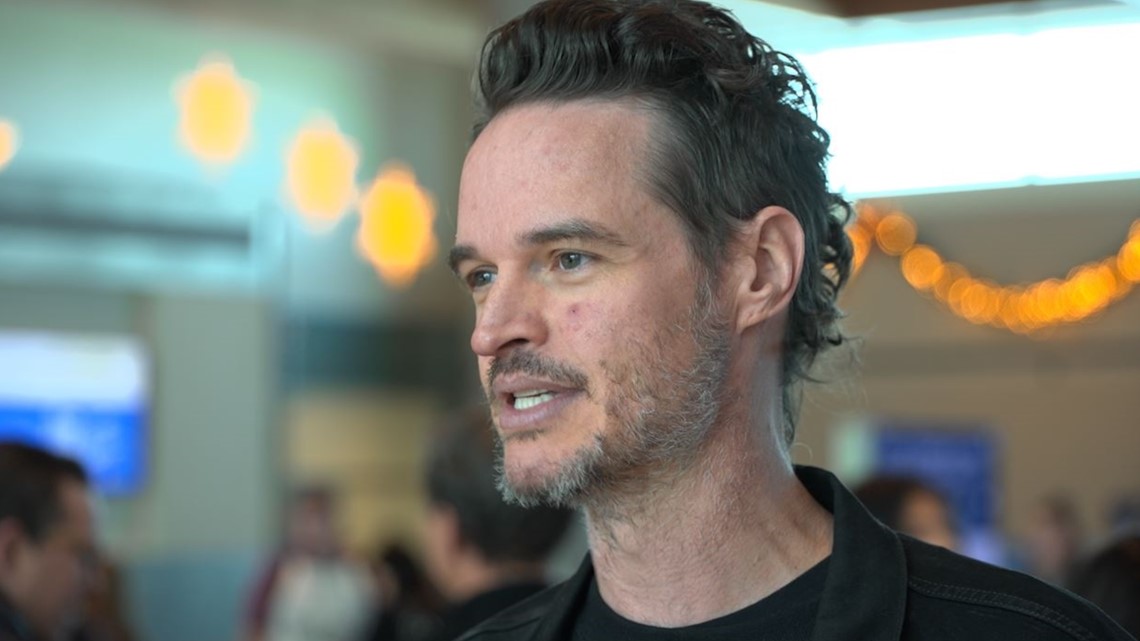 Once he and his family got to the baggage claim area, he said there were hundreds of unclaimed bags on the carousels and against the wall, along with hundreds of passengers who didn't know where there bags were.
Mills was one of these passengers, as only one of his family's six bags was there. He said his family eventually went back to their White Rock Lake home.
When he and his wife came back the next day to see if any of their bags were there, they spent hours waiting in line at the baggage service office and searching through the back wall filled with bags.
"There are rows and rows of bags over there that you can look through," Mills said. "I try to be overly polite and cheerful because it's a mess."
On Monday, Mills had a little bit of luck as his brother's bag had shown up. However, he is still missing four, including one for his fifth grade daughter, Lillian Sussman.
"I just got new, cool pants from Old Navy, and all of them were in my bag," Sussman said. "We've had to wait so long. I don't ever remember anything like this before."
Dallas-based Southwest said in an update Monday afternoon that with "consecutive days of extreme winter weather across our network behind us, continuing challenges are impacting our Customers and Employees in a significant way that is unacceptable. And our heartfelt apologies for this are just beginning."
Judi Vincent and Matt Winter were stuck at Love Field Monday for what they thought was going to be a connection flight. They were on their way from San Diego to New Orleans to visit family for the holidays.
However, they ended up in Dallas knowing no one and with no baggage.
"We've come back here and spent the day in the line to hopefully get our baggage," Vincent said. "We're wishing for the best."
This husband and wife have ended up wearing the same clothes they wore onto the plane and split a sandwich at the airport for their Christmas meal.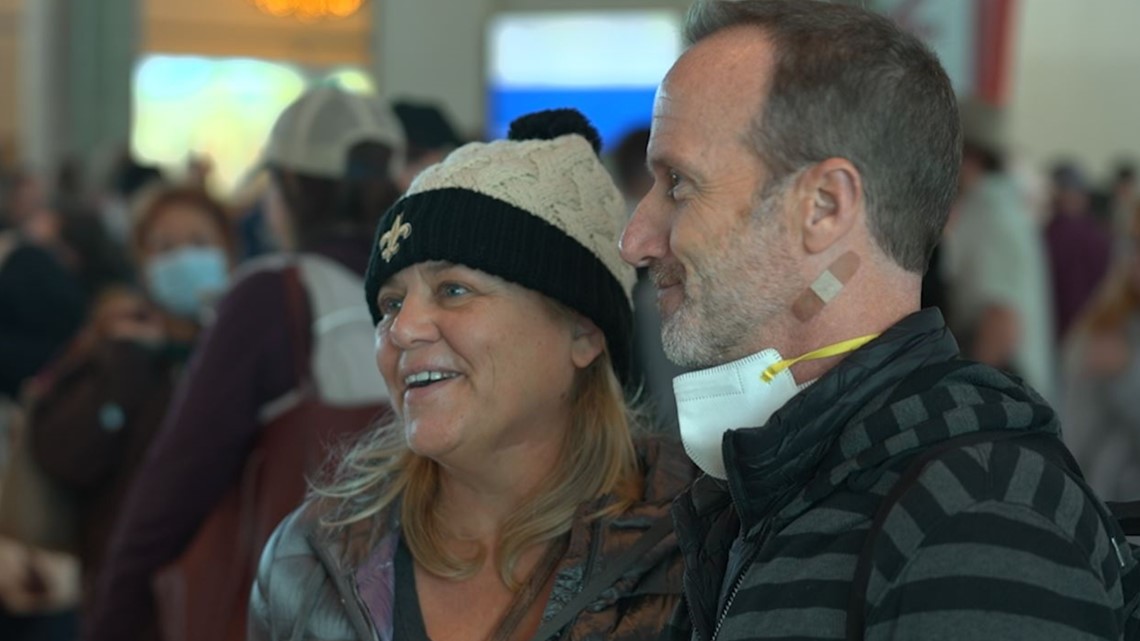 "From here to maybe 50 feet took two hours," Winter said, pointing to the line for the Southwest Airlines' baggage service office. "We gave up at two in the morning. Getting nowhere."
"We don't have anything here or any family or anything," Vincent said.
Vincent and Winter do have a re-booked flight for 6:30 a.m. on Tuesday. They are hoping it stays booked and they make it to New Orleans.
"I'm wearing what I had on for two days now, and yeah, I have not even a comb or makeup," Vincent said. "Nothing. I should have packed that in my carry-on. But I didn't expect this."
Southwest Airlines said those whose flights have been canceled may request a full refund or receive a flight credit, which does not expire. Information for customers with lost baggage can find more information here.