DALLAS -- A woman was killed by a drunk driver in a hit-and-run crash early Sunday morning.
Eunice Chavez, 21, moved to Dallas just five weeks ago, according to friends who spoke with News 8.
Dallas police arrested Michelle Davis, 21, and charged her with intoxication manslaughter and an accident involving serious bodily injury.
Detectives say Chavez was the passenger in a vehicle that was involved in a hit-and-run accident near the Knox-Henderson exit of U.S. 75 at about 3:25 a.m.
She and the driver, Abby Corchado, pulled onto the median between the exit ramp and main lanes to call 911. They both got out of the vehicle and were standing on the median when police say the woman was hit by a maroon Audi.
Corchado says she and her best friend of nine years had just left a downtown Dallas nightclub and were headed home when they were hit by a pickup truck.
"The operator said don't leave, just stay there," Corchado said. "We did and Eunice was crying. I was just trying to calm her down and everything was going to be fine."
Corchado says another car stopped to render aid. She says she and Chavez both got out of the car.
"I was getting the other person's information and he's the one that mentioned, 'tell your friend to get back in the car'," Corchado said. "I told her and as soon as she was getting up, that's [when she was hit]."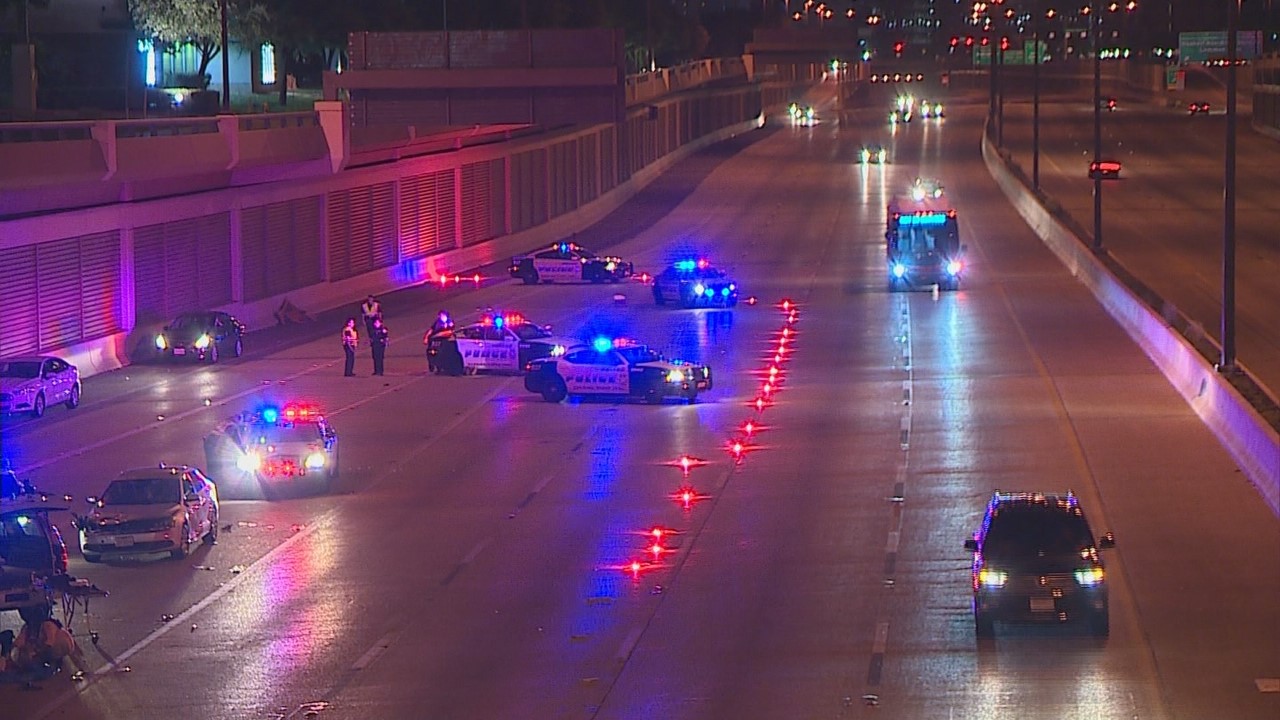 A Dallas police officer later found the Audi disabled near the intersection of Skillman Street and Northwest Highway, roughly four miles away.
"The location of the damage on the suspect vehicle matched the physical evidence that was left at the scene after impact," police said in a release.
The driver of the Audi, 21-year-old Michelle Davis, was determined to be drunk.
Corchado says she and Chavez grew up together in El Paso, but reconnected recently when Corchado returned to her hometown earlier this year.
"I said, 'Why don't you come to Dallas? You can be my roommate,'" Corchado recalled through tears. "She said, 'I only have $200 and I don't have a car.' I said, 'Don't worry.'"
Corchado says the pair attended Richland College and that Chavez dreamed of being a personal trainer or classroom teacher some day.
"She had so many goals, she was so passionate," Corchado said.