DALLAS -- Ten-year-old Gael and his little sister, Mia, couldn't wait for the ride to get started on Friday.
"This is legit, right?" Gael said to his sister as they took their seats.
They were on board the Wilds of Africa Adventure Safari, the official name for the Dallas Zoo's monorail.
"This is my first time on the train!" said Mia, age 5.
For 25 years, the monorail has been snaking through the Dallas Zoo, taking riders to see exotic animals like chimpanzees, lesser kudu, and bongo antelope.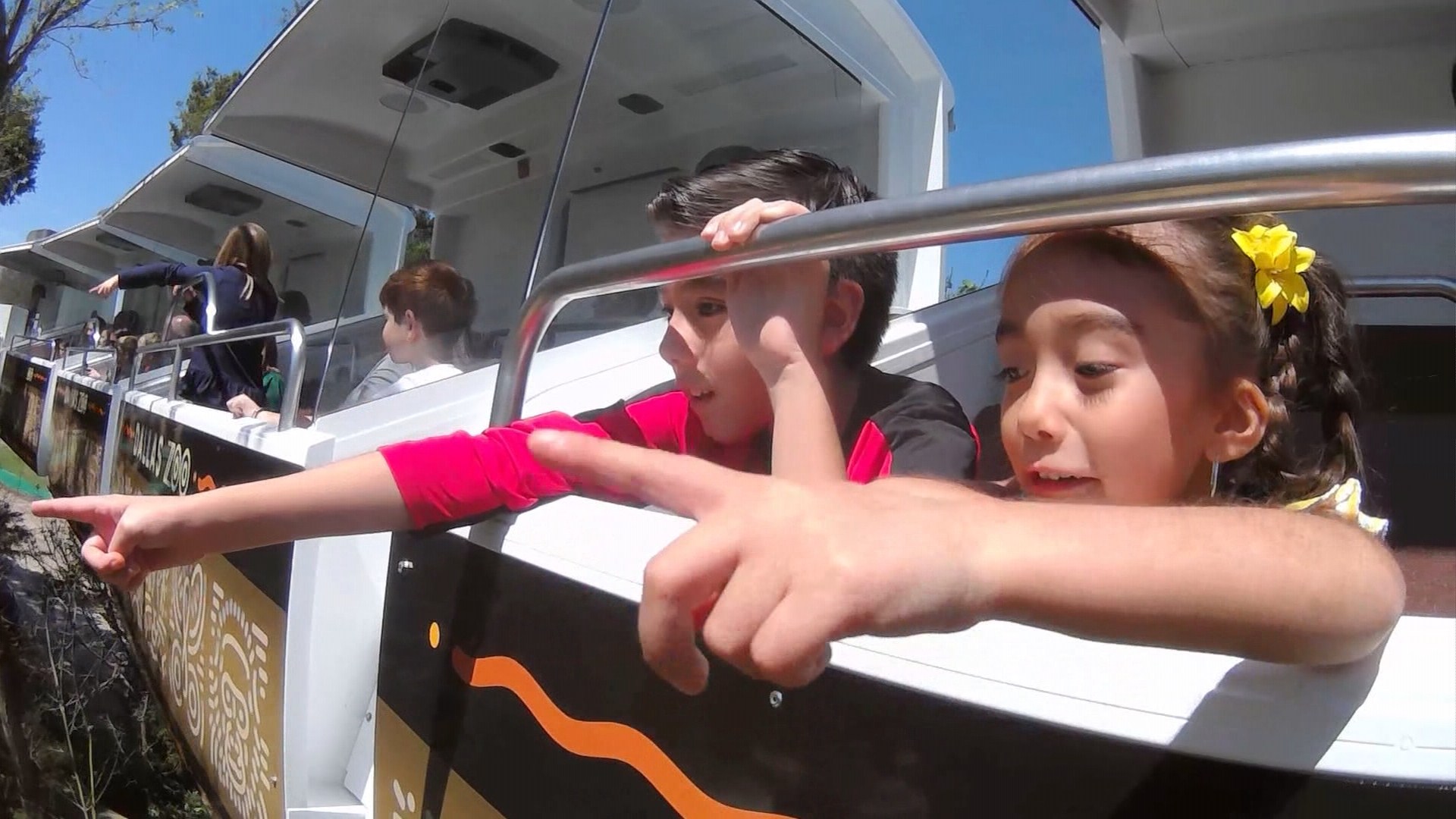 "It's awesome!" Gael said. "You don't have to do anything, just sit down and watch."
Millions have been in those same seat over the years, but more recently, the monorail has been a real bear for the Dallas Zoo. It was plagued by power surges and breakdowns that stranded riders.
For the last 18 months, it's been closed as the zoo worked on a renovation plan.
"People have been asking, 'When is the monorail coming back?'" said Sean Greene, vice president of guest experiences at the zoo.
Friday was the official reopening of the attraction. There's a new boarding platform, and the train itself has been completely revamped -- with new creature comforts and safety considerations.
"It's got 13 cars, and you can see the air conditioners on the top," said Greene, pointing out one new addition that will be particularly welcome for parents in the summer months.
"We have a tug now that can actually run off diesel that can gently nudge [the train] back to the platform," Greene added, so there's no chance of winding up stuck and having to be helped off the ride by Dallas Fire-Rescue (as happened more than once before the renovations).
Tickets are $5 for a 17-minute ride that takes passengers to exclusive zoo exhibits, including a waterfall area that was a big hit with Gael and Mia.
"Wow! I want to touch it!" Gael said.
If they're any guide, this new train will be a big success.
"I liked the car ride," Mia said. "It was the best car ride ever!"